If you purchase an item through affiliate links within our content, we will earn a commission at no cost to you. As an Amazon Associate we earn from qualifying purchases. See our disclosure policy.
How to Create Curb Appeal
Around Your Porch
It's the WOW factor!
Everyone notices porch curb appeal. When we see a porch that screams "WOW", we take notice. Sometimes we even turn our car around so we can do a second drive-by. I bet Mary and I are not the only guilty ones.

We share tips on adding appeal around your porch with walk ways, landscaping, plants, color, and more.

We also share ideas on adding extra appeal right on your porch- the columns, steps, lighting, flooring, and front door.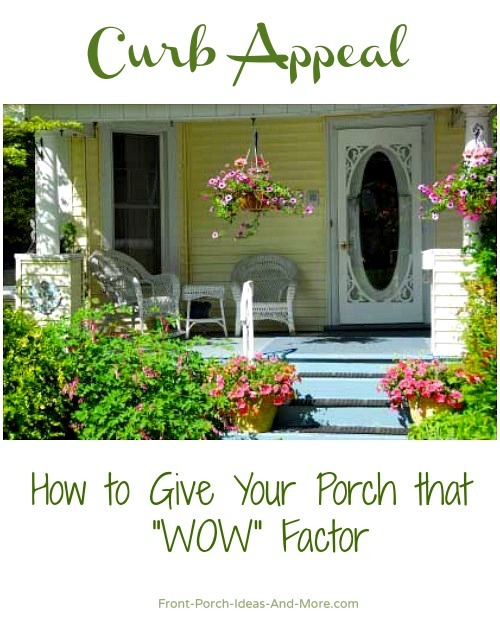 It's hard to put your finger on real appeal - we simply know that it's that WOW factor that you know when you see it. It has a lot to do with landscaping, colors, features, and architecture - but we just call it "WOW!






Our Porch Curb Appeal Directory
Get Curb Appeal Ideas from Pictures of Porches
Walk Way Ideas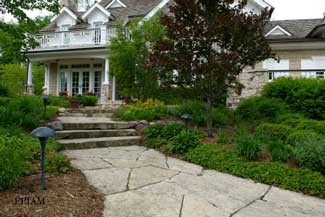 Make sure your walk ways match the size or your architecture. The walkway at right not only blends in with the natural landscaping but also complements the physical presence of the porch and home.

Imagine this same scene but insert a straight concrete walkway - totally different look.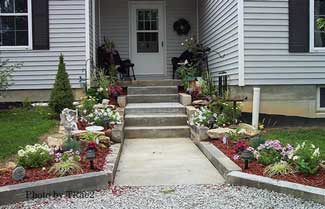 Use walk ways effectively to enlarge the look of a small porch.

The photo at right (courtesy of TRae2) depicts a landscaped walkway that draws your eyes straight to the front door.

It makes this otherwise small porch appear larger and more inviting.







Porch Landscapes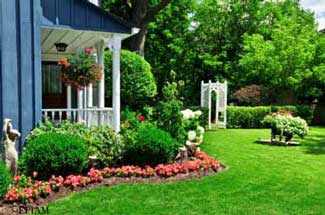 Set the mood with your porch landscape.

The porch at right is surrounded with beautiful low growing plants and shrubs and gives it a more formal look.

It invites you to come "sit a spell" and gaze upon the well manicured lawn and statues.



The porch landscaping in photo at right (courtesy of eklektick) is fun and whimsical. It invites you on the porch for good conversation, a cold glass of lemonade, and a game of checkers!



Decorative Mailboxes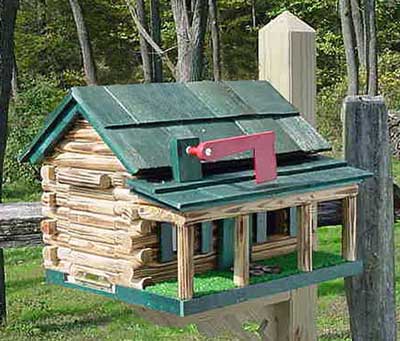 Creative mailboxes can be fun, whimsical, unique and beautiful.

Show off your personality with a mailbox that has some flair and style.



Porch Plants
Plants on your porch can make a huge impact also.

Use large planters for a more formal look like in the photo at right. Even though this is a relatively smaller porch the symmetrical placement makes a grander entrance.

To soften the look and make it look welcoming, the owners used hanging flower baskets near the door.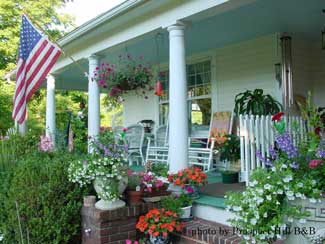 Create a warm look by using a variety of flowers and plants and place them asymmetrically on your porch.

Vary the color and height to add interest (photo courtesy of Prospect Hill Bed and Breakfast).



Natural Elements
Add natural elements to your porch to transition between the outdoors and interior of your home. There are several ways to do this.
Porch Planters (Amazon affiliate link for which we may receive a commission)

Container gardens are easy to create and maintain and they add a colorful appeal. Use foliage that complements the color of your home or for a more dramatic look use colors that contrast. Seasonal plants can really add a splash of curb appeal.
Stone is classy, looks great and is almost maintenance-free. It can be used as surrounds for column posts and applied to the sides of your porch. Although not inexpensive as other options, natural and manufactured stone can be a great do-it-yourself project.



See our Porch Landscaping section for lots more ideas to enhance the look of your porch and create curb appeal. We have landscape ideas to create privacy, to match your architecture, plants and vines, hanging baskets and so much more.



Use Color
Being subtle with color works. Just changing the color of your door can transform an ordinary porch into something really beautiful.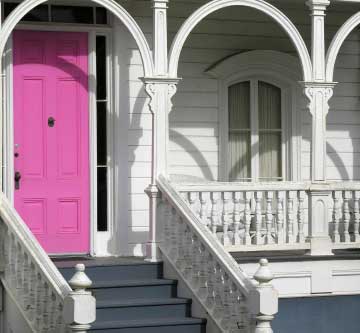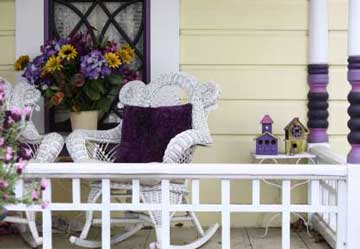 Carrying one color theme throughout your porch can add dramatic appeal.
See our Color Ideas section packed with ideas on color combinations, ways to use color to enhance the look of your porch, color combinations to match your architecture, and more.


Advertisement








Our Sponsors


End Sponsors


---



Thank you for taking your time to stop by. See what's popular and new here.
Enjoy shopping Amazon
(affiliate link)
Our Sponsors
End Sponsors
---
Find Top-Rated Service Pros (our referral link)
---
Get Our Newsletter,
Front Porch Appeal
and a bonus!
Learn more
!
Subscribe and also receive our eBook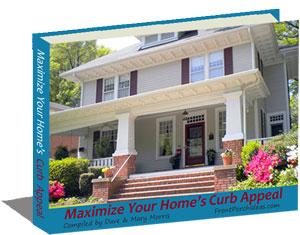 We will use your email address only to send our newsletter and this helpful ebook on curb appeal!
Enjoy our
back issues
.
---
What's New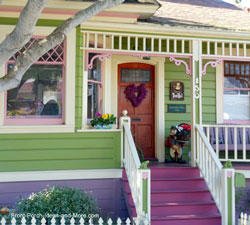 See Our Latest Updates
Get Our Porch Ideas Generator eBook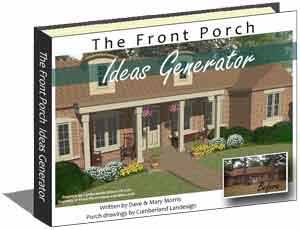 See Our Porch Illustrator eBook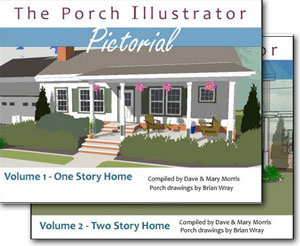 Search Our Site

Porch Ideas Network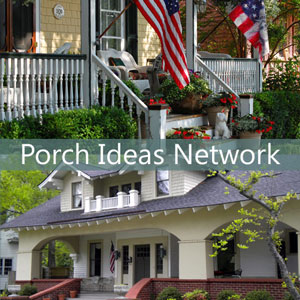 Thank you for taking your time to stop by.
See what's popular and new here
.