Program Notes:
Affordable Porch Designs for
Mobile Homes and Traditional Homes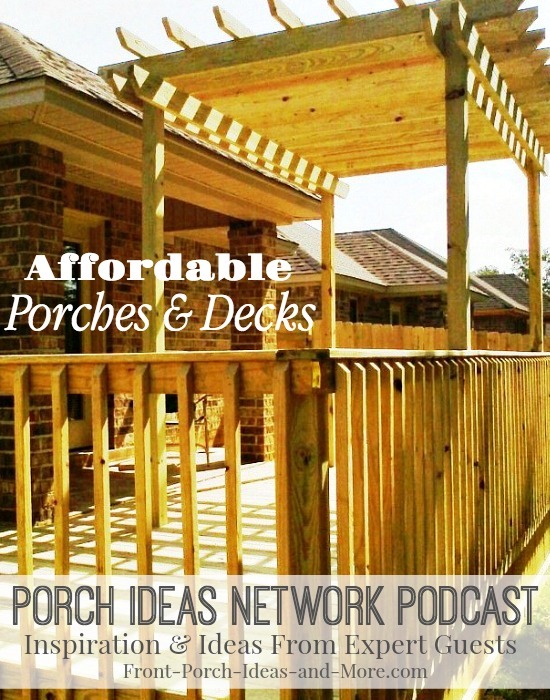 To hear the full program, please
listen to our discussion
.
Bradley built his business based on providing high quality porches and decks for the average working person. His expertise in building porches, decks, and other stand-alone structures makes him a sought after source for understanding what is involved, and what is special, about building structures for manufactured homes, mobile homes and tradition stick-built homes.
Here are topics Brad addressed on our show:
Attaching a deck or new porch to a manufactured home



Do you need footings and piers?



The location of the steps is critical to the functionality of a porch



Incorporating ramps in the overall porch design



Screen porch options- what you need to know.



Explore your deck flooring options
Excerpts With Bradley Johns
Regarding Accessibility
: "The code is for every inch off of the ground you need one foot of ramp. So you would start by checking the distance from your threshold of your door to the ground. Then you want to design your porch as to how it is going to sit and where do you want the end of this ramp to be. Often people are trying to get as close to their vehicle."
On Building
: "You want to build a self-supporting structure. You can attach the structure to the home so there's no independent movements between the two to allow for proper flashing. However, you don't want the weight hanging under that manufactured home."
On Designing
: "For example, you may have a natural walkway to your front door. If you center your porch and your steps, you are going to cut that porch totally in half. You may have a 4 foot swath down the middle of that porch if you have 16 foot wide porch. You just reduced your porch to six feet on one side and six feet on the other."
---
Gabled roof on front porch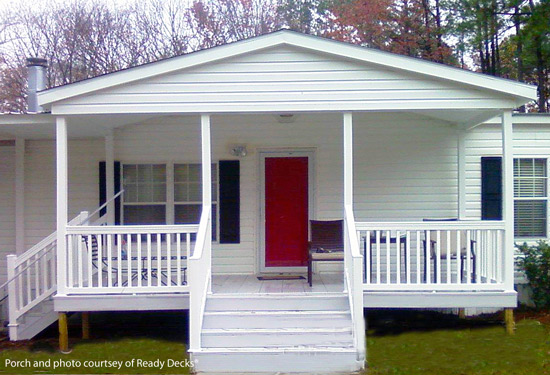 Nicely finished front porch
We hope you will listen as that will allow us to keep bringing you more programs from experts in the porch industry. Thank you!
Listen to Our Audio Program: 00:24:02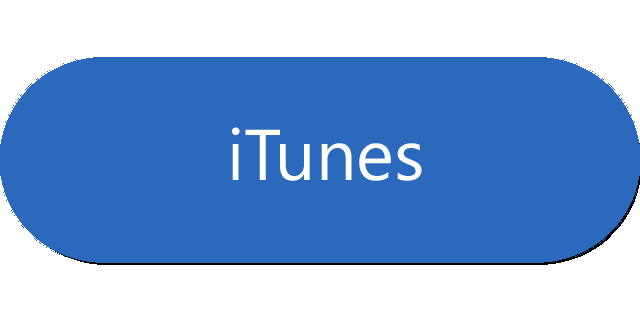 More Audios
Be sure to use our
Porch Ideas Network Directory
to hear more of our audio programs with leading experts in their fields.
Visit These Popular Pages
Extending Your Porch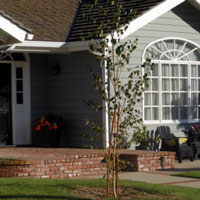 We really love this idea of
extending your porch with a patio
.
Building a Porch
We have a full section all about
building a porch
that we encourage you to visit.
Porch Ideas for Mobile Homes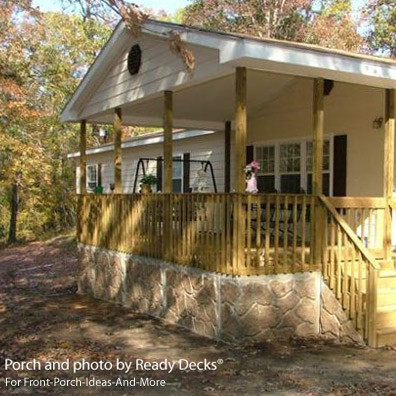 Check out these
affordable designs for mobile home porches
.