Porch Games
Board Game Ideas and Fun for Your Porch
Porch games. As a kid,I remember playing tag (the porch steps were home base), fort, and many other outdoor games where our porch was an integral part of our good times. We have board game ideas and other fun yard game ideas for making memories with your family at home.


"You will never regret having fun playing games on your front porch."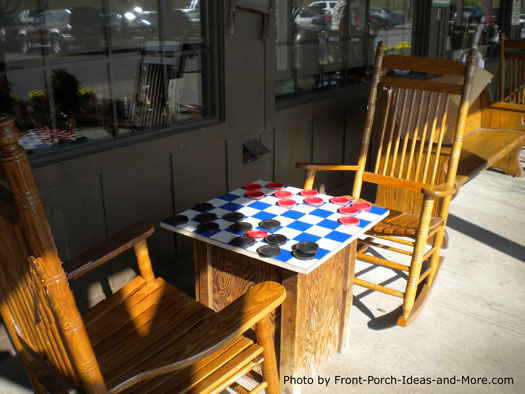 Picture taken at the Cracker Barrel Restaurant in Nashville, TN

Nothing like an old-fashioned game of checkers



My Mom and Dad would sit on our porch and watch the neighborhood kids play in the yard. I also remember reading and coloring on our porch swing.



"Porches are a relaxing place to read a novel or the morning newspaper. Our grandchildren like to play with legos® and super heroes on their porch. Just imagine the nice memories they are making."

Today, kids and many adults often prefer playing video games in front of a large flat screen TV, but there's still nothing that can replace the social interaction you get with a board game.





"A good day for a kid begins with Legos®"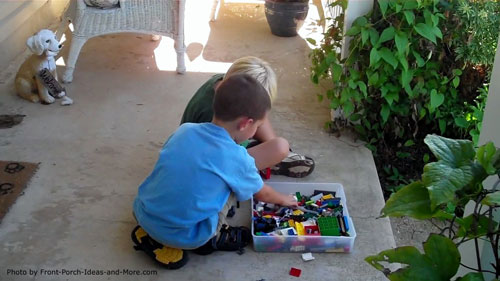 Hard at play with Legos®



Here are some family board game ideas. We know that many of these games can now be played using technology but there's something to be said for sitting down and playing with someone else.

Many of these porch games will one day become antiques. So, if you still have a monopoly game board, save it. You will one day show it to your grandchildren and it will be a real novelty.



Simple Fun on the Porch
"Doesn't take much to make kids happy!"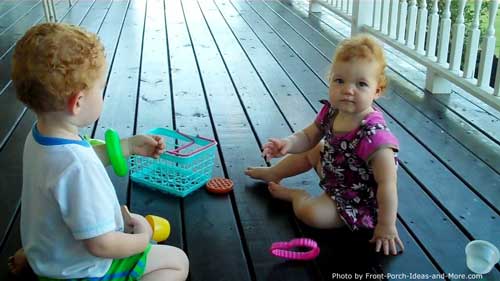 Brother and sister playing with their toys on the porch
Some of the Best Loved Family Board Games
Chess
Parcheesi
Marble board games
Monopoly board game
Chinese Checkers
Scrabble board game
Clue
Dominoes
Card games
Checkers board games




While you are playing together, enjoy some lemonade on the porch. Our homemade lemonade recipe is the best!



Make Some Porch Memories
"The memories you make today will last a lifetime."
Porch Home

/
Entertaining Ideas

/
Porch Games
The Amazon ads are our affiliate links. Thank you.
Popular Pages
---
Our Sponsors
Porch Store
Custom Porch Products
Vintage Woodworks
For Your Porch Parts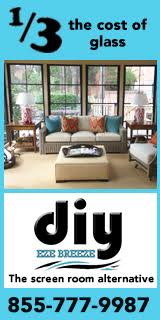 DIY Eze Breeze
Screen Porch Windows
PCA Products
Complement Any Home!
End sponsor section
---
---
Copyright© 2009-2017
Front-Porch-Ideas-and-More.com.
All rights reserved.
Content and photos may not be reproduced
in any way without our written permission.