Porch Railing Codes
Porch railing codes provide a measure of safety for you and your family. Always check with your local codes department to ensure you know the codes for your specific area. The following is for general guidance only and should not be used for construction purposes.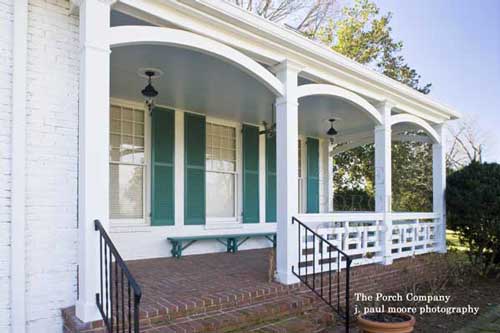 Basically, railing height must be at least a minimum of 36 inches from the floor of your porch floor. Some like to make them higher. You may have to add a middle rail to support the balusters if you exceed 36 inches.
Balusters can only be a maximum of 4 inches apart (so that a 4" spherical object cannot pass through them)
In most cases, you are required to have a railing when the floor of your porch is 30 inches or more above grade. However, 30 inches can be a long to fall; therefore some codes may require railings if your porch is 15 or 24 inches above grade. If you are concerned about safety, consider these lower distances for railings. You can install railing no matter the distance.




Railings should be designed to withstand a force of 200 pounds pushing either downward or against it.
Some railing codes specify types of fasteners that can be used and some restrict notched posts on the outside joists.
Horizontal railings are allowed in some areas but should be avoided. Horizontal railings invite children to easily climb on them posing a safety hazard.
There may also be specific handrail requirements (width dimensions).
Refer to our Wheelchair Ramp section if you are building a wheel chair ramp. There are specific requirements that you must satisfy.
Again, you must always check with your local building codes department to determine the specific requirements for your location as they vary from place to place.












Helpful Links
Popular Pages
---
Our Sponsors
Porch Store
Custom Porch Products
Vintage Woodworks
For Your Porch Parts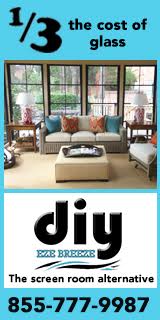 DIY Eze Breeze
Screen Porch Windows
PCA Products
Complement Any Home!
End sponsor section
---
---
Copyright© 2009-2016 Front-Porch-Ideas-and-More.com.
All rights reserved.
Content and photos may not be reproduced
in any way without our written permission.