Screened Porch Plans
Be Sure to Include All of Your Requirements
Before you select screened porch plans, it's helpful to know how to read a screen porch blueprint to make sure the plan satisfies your requirements.

If not, make the modifications before you start building.

When you are ready, we have a variety of actual screened in porch plans that we hand picked.




Screen porch blueprints can be fairly easy to read but pay attention to the details. You want to make sure they include not only the basic construction dimensions, but also your own specifications as well.

It doesn't matter if an architect draws your plans or if you order them on-line, you'll want to examine them to ensure your screened porch will be built properly.

It may be difficult to imagine that the diagram above is actually the screened porch below.




You'll obviously need more than one drawing to successfully build your screen porch. In fact, depending on the size and scope of the project, you may have numerous drawings showing different angles and features.



Screened Porch Plans May Include...
Exterior elevation drawings. Drawings of all four sides of the screen porch's exterior.



Framing plan. Shows wall construction, including the size of the lumber to be used — usually 2x4s or 2x6s and screen placement.



Floor plan. This plan should indicate the size and location of the doors and windows along with any built-ins for storage, cabinets, and any plumbing fixtures for your wet bar!



Roof plans. Includes roof construction details like type, pitch, and framing. Make sure the roof design in the drawing matches what you believe your roof will look like. I once had to draw the roof diagram myself because the CAD supervisor just couldn't envision how it should tie into the house roof!





Cross-section drawing. The view shows a cross-section view of a particular section of the house from roof to foundation.

It indicates details like ceiling heights, ceiling type, and screen window and door dimensions.



Electrical. Shows locations of all the outlets, switches, and fixtures (like the outdoor flat screen TV). This plan also indicates which switches operate which lights, and where the electric lines should be run. (Make sure they install a receptacle in your roof eaves for those holiday lights)!



Plumbing. Not as unusual as you might think. Many people use their screened porches as additional living space and include wet bars, etc., into the design. This drawing should indicate the location of all plumbing fixtures and piping.


You may have more or less blueprints or diagrams for your screened porch depending on the requirements.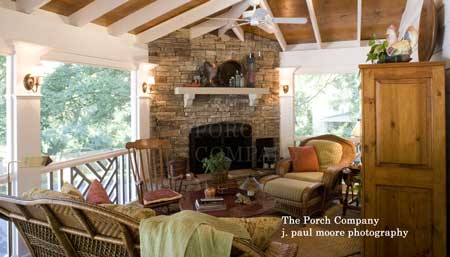 Screened Porch Plans: Three Things to Think About

Determine Your Porch's Purpose
How will you use it? What is your lifestyle?

Knowing these things will help you determine your design and construction requirements




Plan Your Porch's Exterior Architecture
Complement the style of your home




Your Porch's Location
Understand your restrictions, topography, and how to make the most of breezes, privacy and views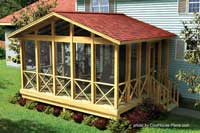 Ready to choose from actual screened in porch plans like the one at right that we found at Family Home Plans?

Be sure to see our picks along with modification ideas you can incorporate.





Building Site and Conceptual Drawings
We are grateful to the Mickel family of Texas for his screened porch plans. We are able to show you pictures from his conceptual screen porch plan to the finished porch.



We even have a great video of his decorated screen porch! This will give you a means to see exactly how his porch was constructed from the ground up. Enjoy.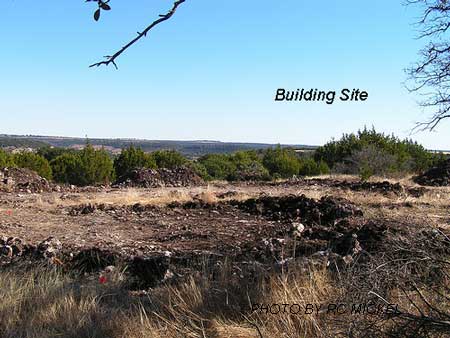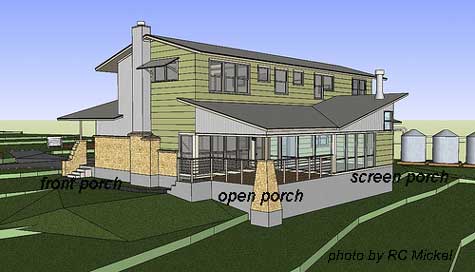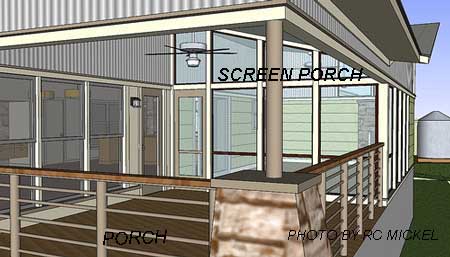 The building site is located in the Texas hill country. The porch is divided into two specific areas, one for their screen porch and the other for an open area porch.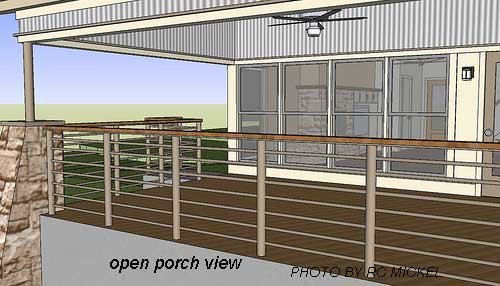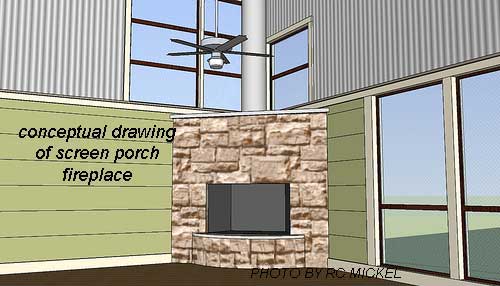 To see how this porch was constructed from his screened porch plans visit Build a Porch - Part 1




See these actual screened in porch plans from Family Home Plans. They can be used as is or could in some cases be modified to fit your needs.

You can choose different building materials, reduce or enlarge the plans, add features like tile flooring, bead board ceilings, fans, flat screen tv's, and much more.

Depending on your changes, additional structural supports may be required or roof modifications may have to be made.



Several More Helpful Considerations
Plan your electrical requirements.
Consider installing ceiling lights/fans, wall lights, and exterior lighting.
Want a flat screen TV above the fireplace? It will need power also.
Receptacles. If you are planning open screens from floor to ceiling you'll have few options for wall receptacles. No problem, consider installing floor receptacles for outdoor lamps and that popcorn machine for your parties.


Note: Always (1) comply with local building codes and (2) consult with or use a licensed contractor.

Our Building a Screened Porch section will show you step by step what it takes to build a great screened porch.






The Amazon ads are our affiliate links. Thank you.




Popular Pages
---
Our Sponsors
Porch Store
Custom Porch Products
Vintage Woodworks
For Your Porch Parts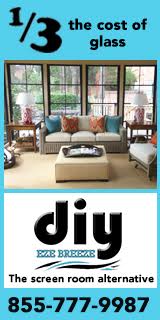 DIY Eze Breeze
Screen Porch Windows
PCA Products
Complement Any Home!
End sponsor section
---
---
Copyright© 2009-2017
Front-Porch-Ideas-and-More.com.
All rights reserved.
Content and photos may not be reproduced
in any way without our written permission.