Turn Butterfly Drawings into Wall Art
For Your Porch
Butterfly drawings done on metal flashing can become some beautiful wall art for your porch. Having tried this, it spawned the idea for our summer porch decorating.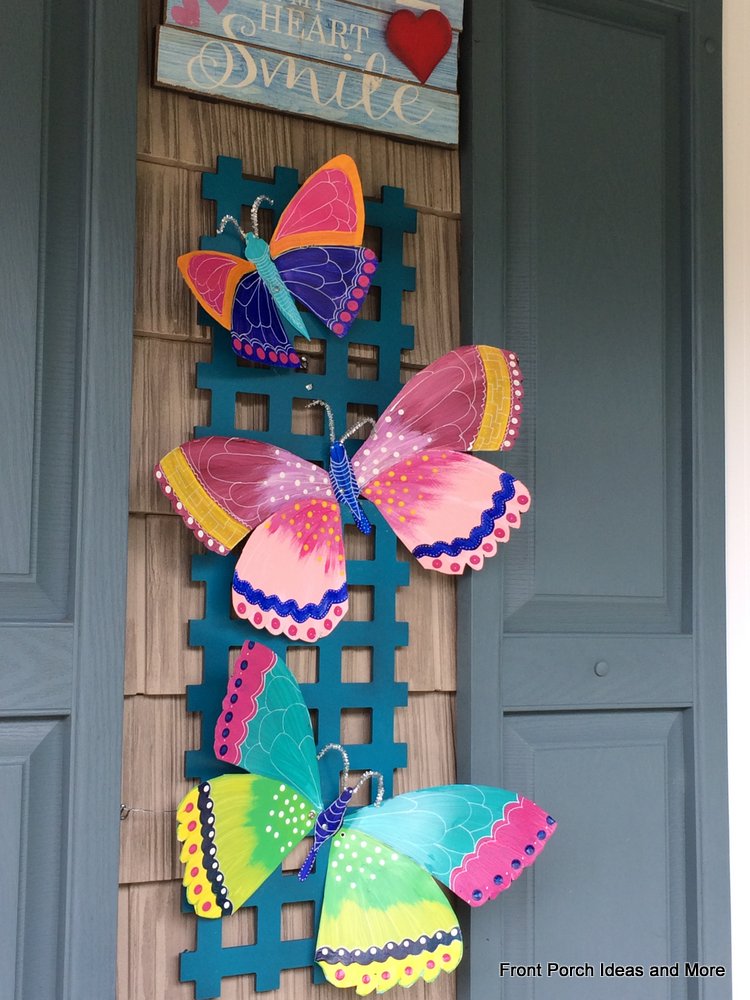 From butterfly drawings to beautiful wall art
See those painted butterflies? We're sharing how we made them here - and they make wonderful outdoor decorations because they are painted on metal flashing.

To create this summer porch decoration, we attached several of our painted butterflies onto a scrap piece of vinyl lattice (that we spray painted).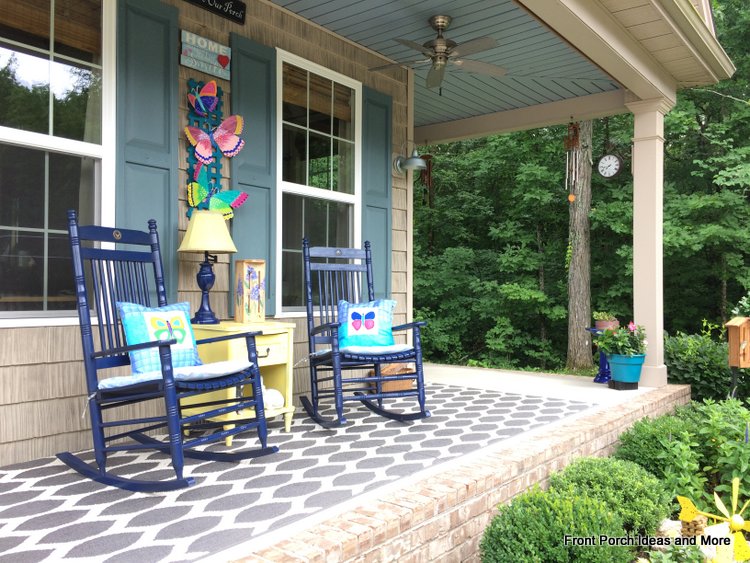 Our summertime butterfly front porch
A broader view of our summer porch decorating. Do you like it?



Let's Turn Butterfly Drawings into Wall Art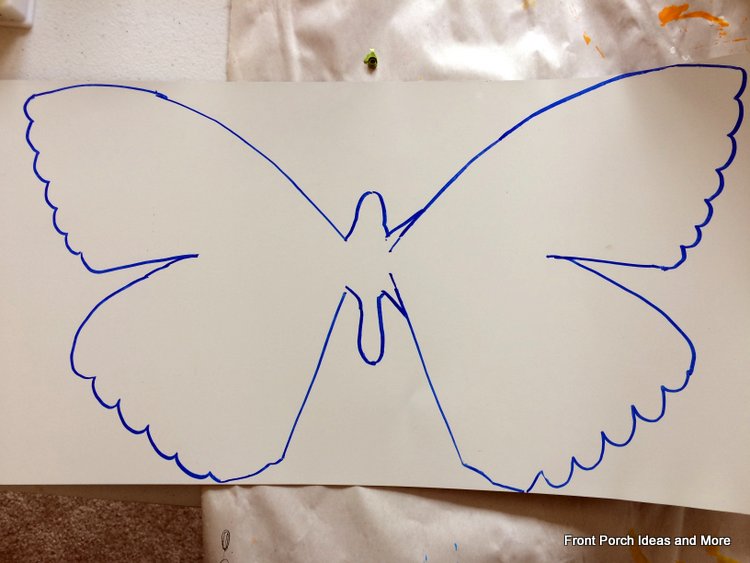 Butterfly painted on metal roof flashing
Let's get started. Metal roof flashing comes in a roll at your local home improvement store.

I used a permanent marker to draw the butterfly on the metal flashing. First I drew it on paper and then transferred the design to the metal.



Carefully, yes very carefully, cut out the design
Please be very careful about cutting out on metal. You can easily cut yourself. So wear gloves. You can use tin snips or you can use inexpensive kitchen scissors. I found ours at the dollar store.



Add a little puddle of paint to the wings
Take a look at how a little paint and a simple drawing on metal becomes very pretty art on our porch.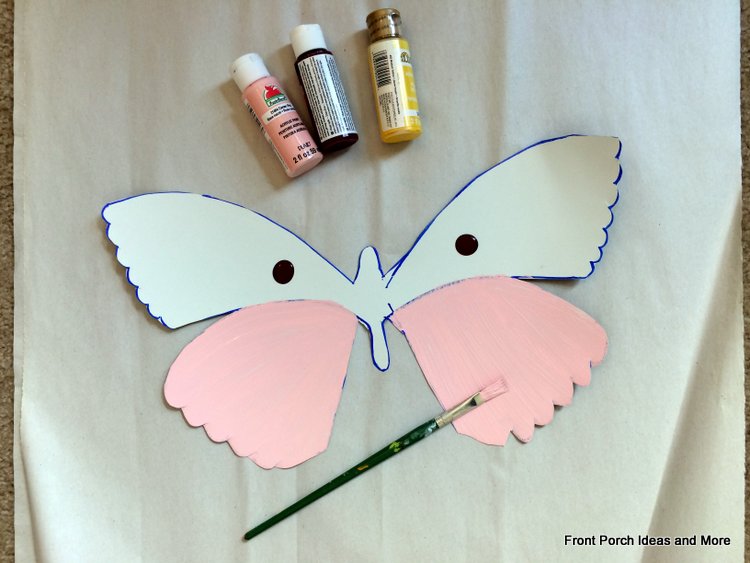 I painted the bottom wings pink
I painted the top wings a cranberry red and the body a light blue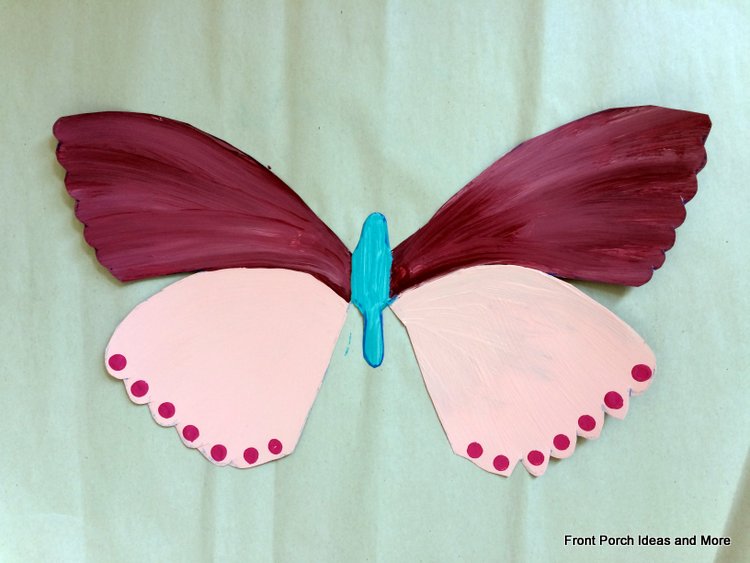 Time to embellish: I painted dark pink dots on the lower wings
I used a wooden dowel and dipped it into the paint. Then I just touched the dowel ever-so-lightly onto the metal to transfer dots of paint.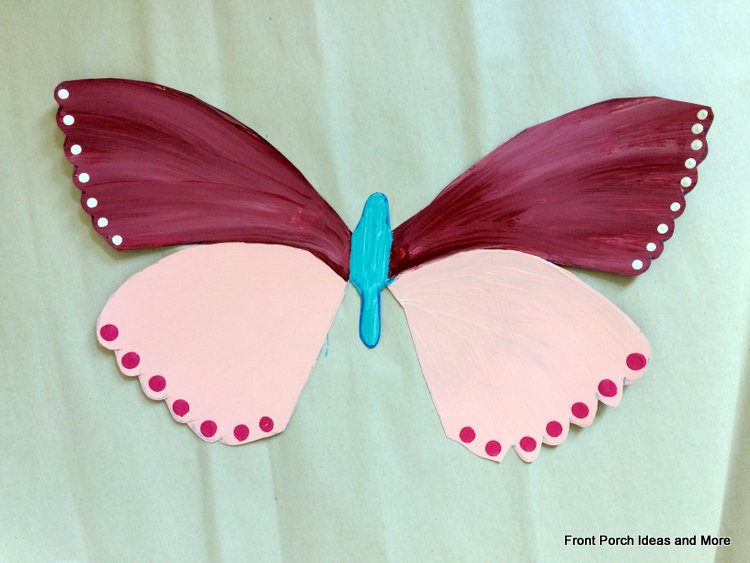 White dots on the upper wings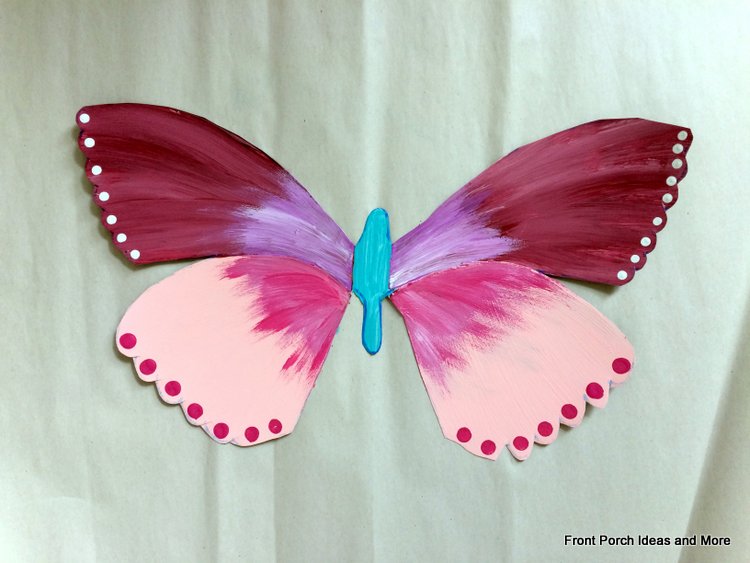 A little wispy paint on both the upper and lower wings for extra pizzazz
Using a contrasting color and a basically dry brush, I lightly brushed both the upper and lower wings.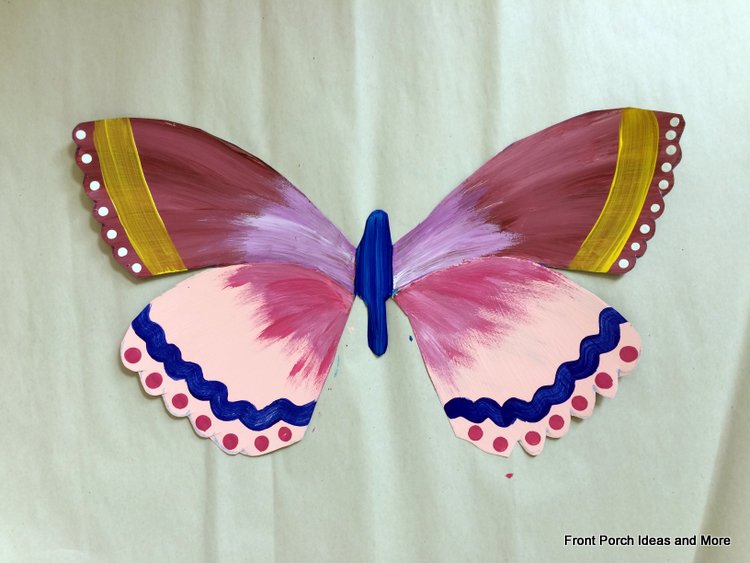 I added a yellow band to the upper wings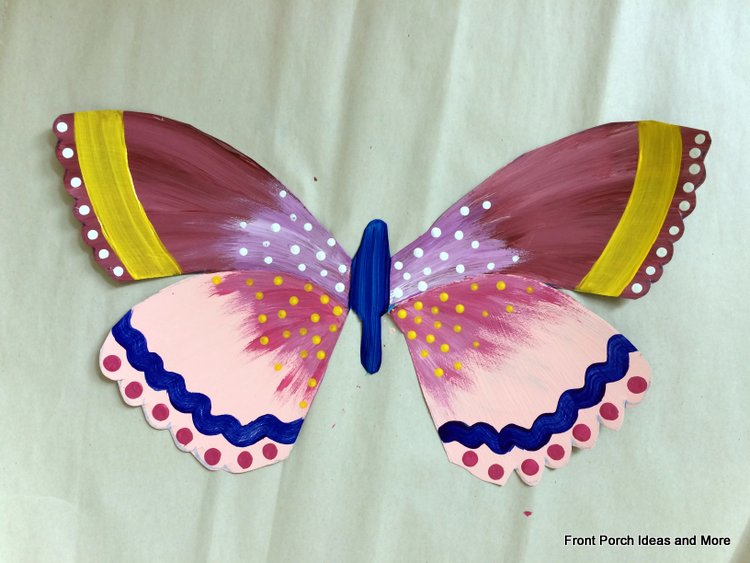 A shower of dots makes the wings fun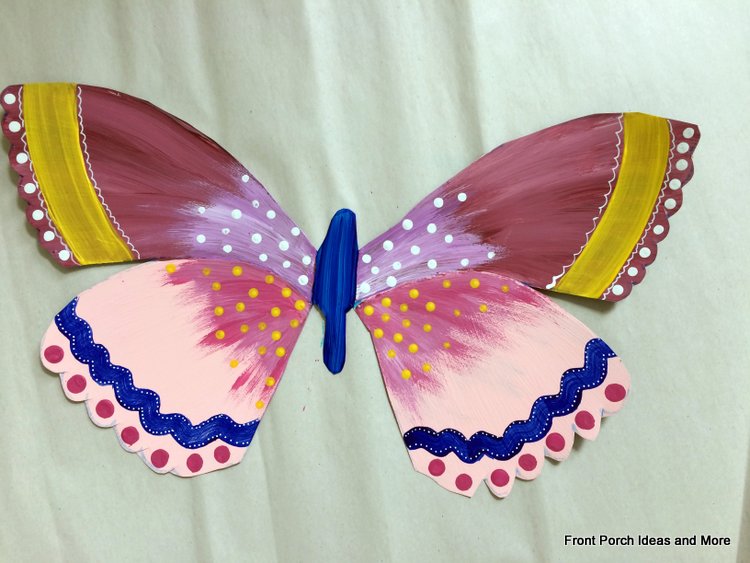 Added a few more dots, small and large, plus some squiggly lines with my white paint pen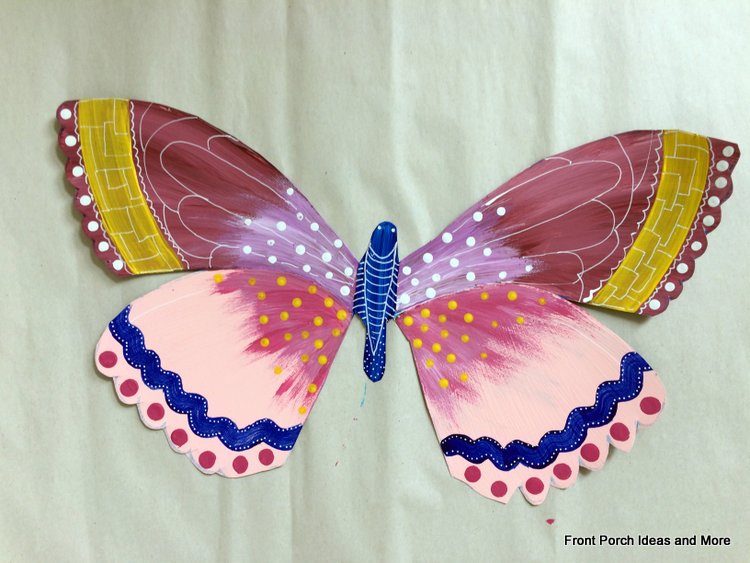 I added more details with my white paint pen. Notice how the dots and lines provide dimension and interest. Really finishes the butterfly beautifully yet so easy.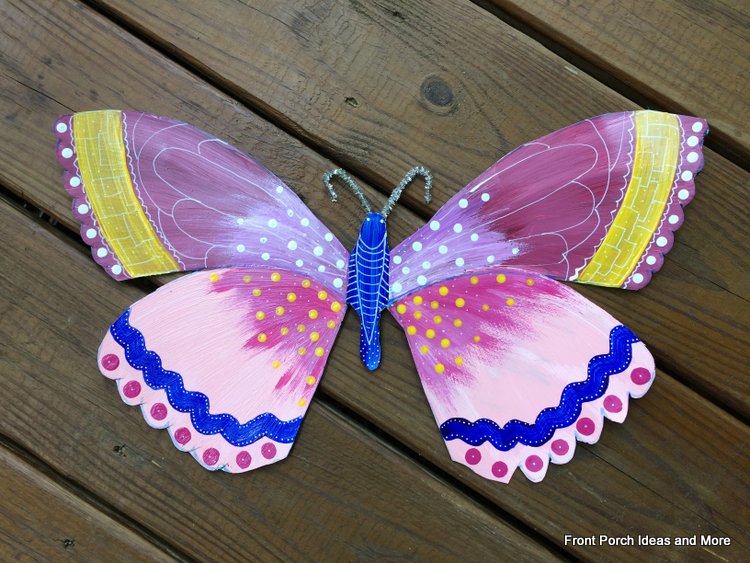 The finished butterfly with sparkly antennae from pipe cleaners hot-glued to the back
Video: Watch the Butterflies Being Painted


I made a slideshow for you showing the various stages of the butterflies as I painted them. Borrow these color and design ideas or be creative and come up with your own!

I brushed on the acrylic paint and made the various sized "dots" by dipping dowels into paint. Also used a white permanent marker to draw details of the butterfly wings. The antenna are sparkly pipe cleaners.





See More Butterflies We Made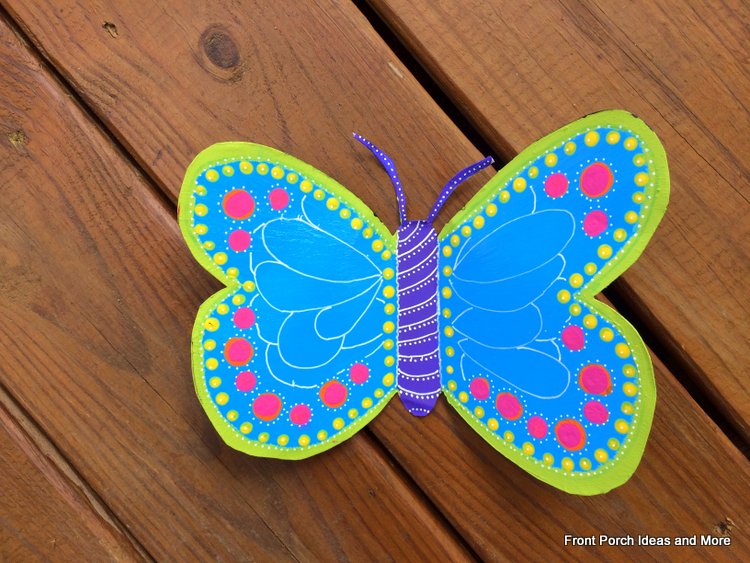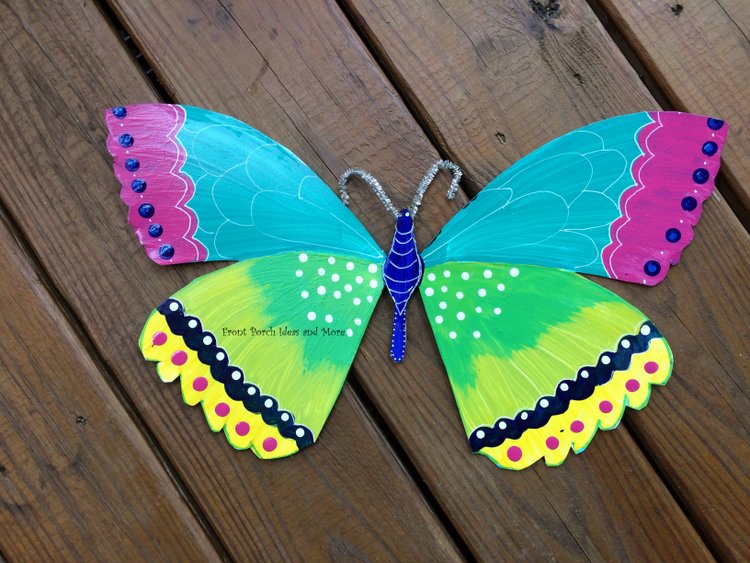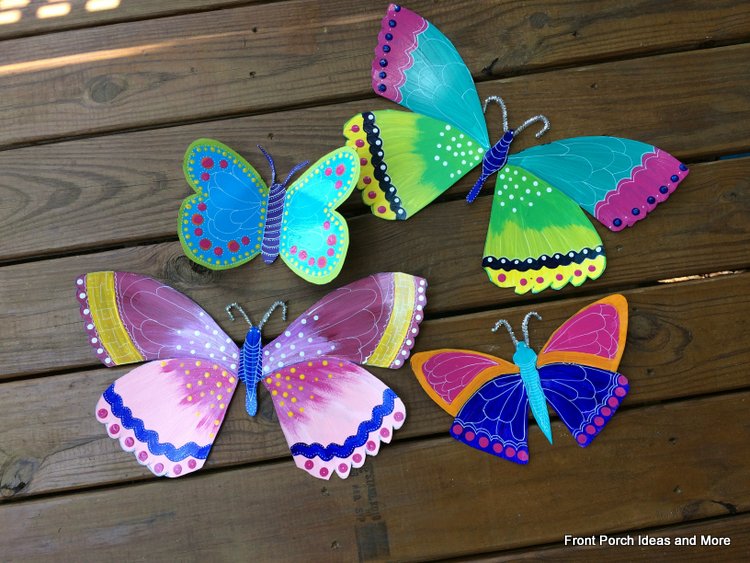 Beautifully painted metal butterflies
Don't they almost look like they could gracefully just fly away?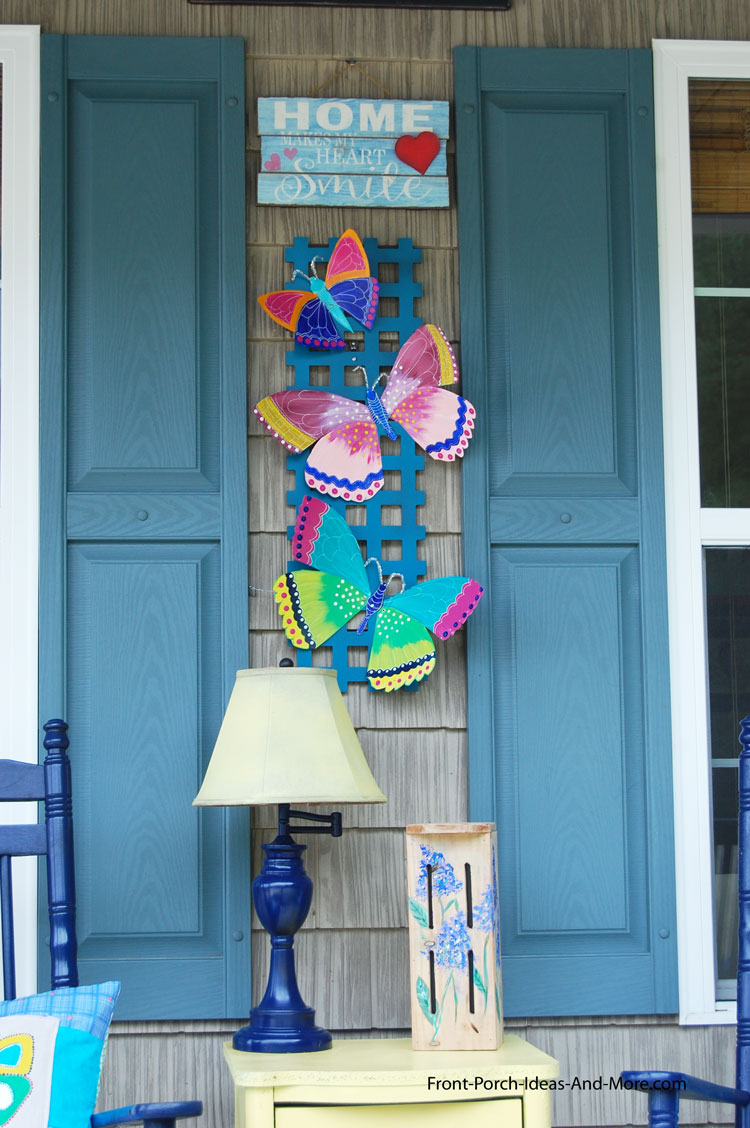 If you wished, you could hang the butterflies alone (without the lattice)
I attached this small butterfly to a coneflower painting for the front door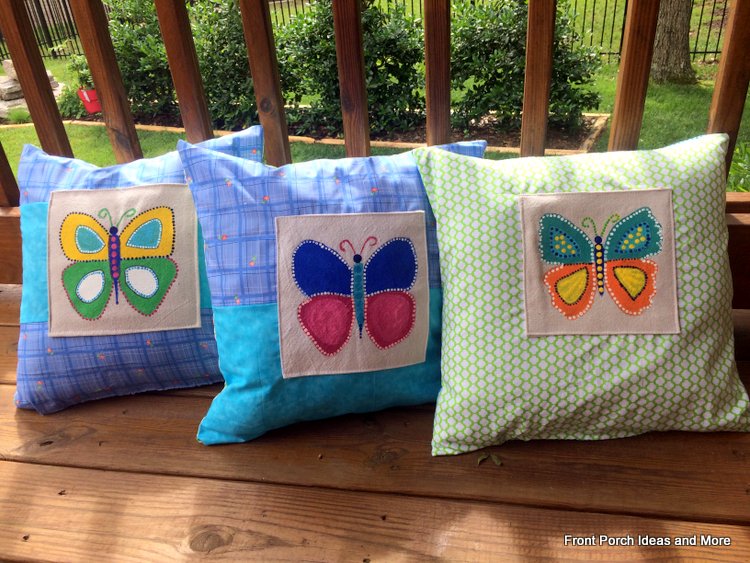 Using similar drawings of butterflies, they are super cute on pillow covers
A very summer-y butterfly porch
Do You Like These Summer Decorating Ideas Too?
Build a Butterfly House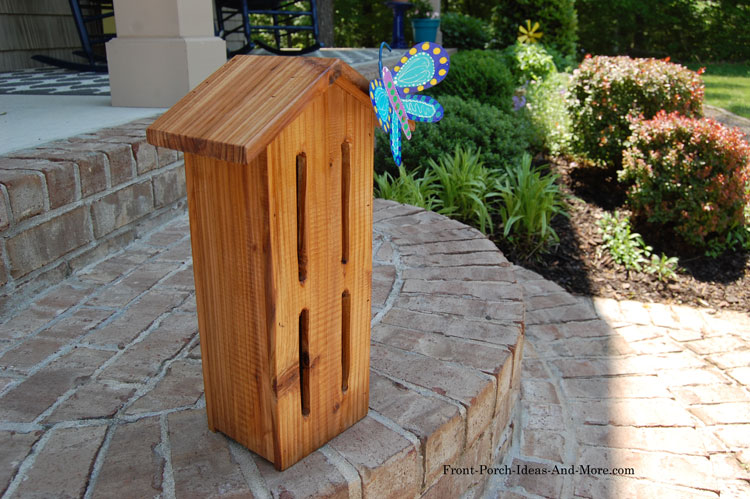 See How to Make This Butterfly House
From Butterflies to Bumble Bees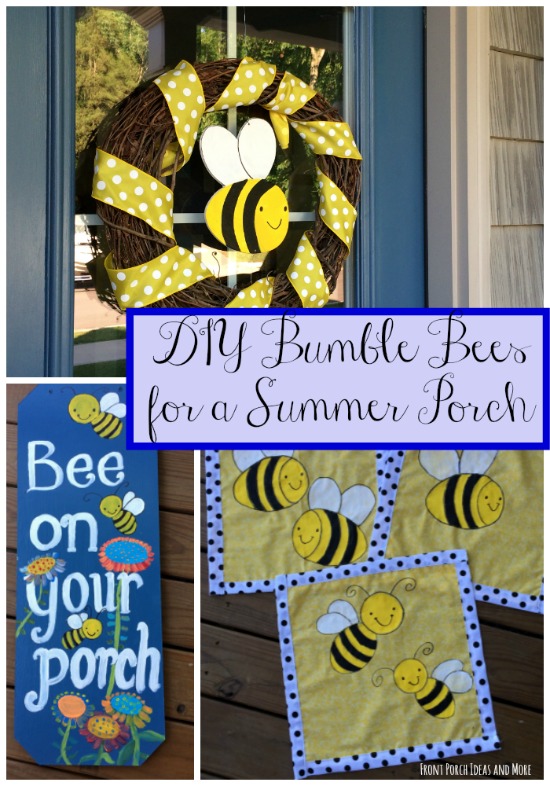 If you love butterflies, we bet you will also love our bumble bee porch and DIY garden ornaments.



Certainly Summer on This Porch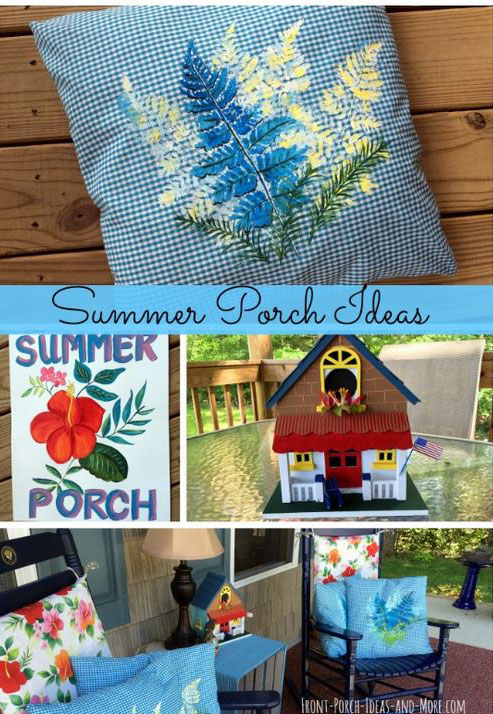 This summer porch of ours is one of our favorites.









Advertisement






We hope you enjoyed learning how to turn butterfly drawings into beautiful wall decorations for your porch.




Porch

/

Porch Decorating

/

Summer Decorating

/ Butterfly Drawings Turned into Metal Wall Art


Advertisements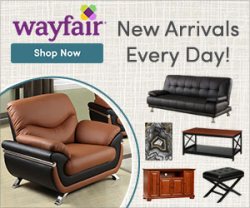 Enjoy Shopping Wayfair (affiliate)
Helpful Links
Popular Pages
---