Front Porch Appeal Newsletter
Issue #124 April 2022
Photo credit: icewall42 on pixabay.com
April has landed and spring officially has begun in our northern hemisphere.

No matter if your house is blanketed with snow or you are enjoying daffodils and crocuses already, we welcome you here. Thank you for being with us again this month. For the love of a porch!

This month we celebrate Easter and the beginnings of flower planting, sprucing up our porches and all things good!

If you landed here and are not on our newsletter list, won't you please subscribe here? We would love to count you as one of our family. Thank you!



Inside This Edition...
The Yellow Doormat that So Many Love
April Showers
May You Enjoy These Spring Decorating Ideas
Imagine The Possibilities - Vinyl Lattice Panels
Porch Ideas Network - Porch Landscaping
Porch Entertainment - The History and Impact of McCann Erickson
Inspiration and Tidbits - The Silver Lining
We Appreciate Our Porch Sponsors
Thank You As Always
What a cheerful spring entryway
Recently we were at our son and daughter-in-love's home and Rachel said, "Look what I got!" She had their front door decorated with this cheerful yellow doormat and pots of flowers. Such a welcome sight as spring unfolds.



The yellow and purple together are great
When we shared their front porch on our facebook page, it quickly became popular!



Photo credit: JenDigitalArt on pixabay.com
April is the month when we start doing the things we wished for all winter. Digging in the dirt, planting flowers and cleaning up winter's left-behinds. Sometimes our time outdoors is limited by beautiful April showers, but we know that rain is gold for our lawns and gardens.

Do you rejoice upon getting outdoors after the winter months? The two of us enjoy our mild winter here in Tennessee, but we do cherish the arrival of spring's green buds and delicate pansies.



Shopping for flowers for our porch garden
We are eager to plant our porch garden so here is hoping that the warmer temperatures are here to stay. We won't mind a few April showers. Will you?



Find a Local Contractor
---
Search Our Site
---
Not subscribed yet?
Get Our Newsletter,
Front Porch Appeal
and a bonus!
Learn more
!
Subscribe and also receive our eBook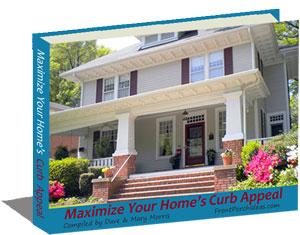 We will use your email address only to send our newsletter and this handy ebook on curb appeal!
Enjoy our
back issues
.
---
What's New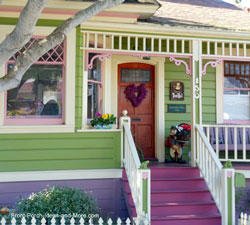 See Our Latest Updates
Get Our Porch Ideas Generator eBook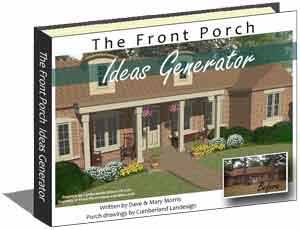 See Our Porch Illustrator eBook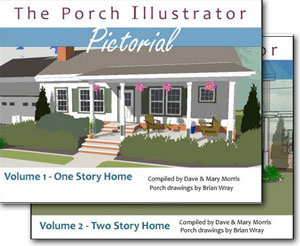 Porch Ideas Network