Front Porch Appeal Wishing You A Merry Christmas and Happy Holidays
Issue #62 December 2014
December is upon us. Excited children, frazzled parents, holiday lights, and of course, decorated front porches. Let your porch be a place of enjoyment this month and a place to enjoy the snow with a cup of hot chocolate or watching a warm sunset sipping on a pina colada (depending on where you are).

Mary and I definitely hope you find time this month for some porch sitting weather permitting. Or if you live in the snowy country, pile the kids in the car and do a little holiday light sight-seeing.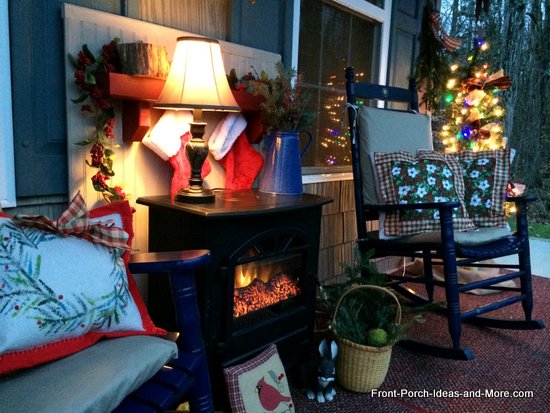 Growing up in northern Ohio, I have fond memories of shoveling snow off the front porch and jumping into huge piles of snow and building snow caves and forts. Whether you have snow or not this December, we hope this issue inspires you to decorate your porch for all to enjoy.

In this holiday issue, Mary and I will give you ideas for decorating, hanging Christmas lights, and even taking some fantastic photos of holiday lights (which can be tricky). Here's wishing you a Merry Christmas and the happiest of holidays.



Brooklyn Christmas Light Displays
Our thanks and appreciation to photographer Becca Dorstek for allowing us to share a few of her magnificent photos of Christmas lights in Brooklyn, N.Y.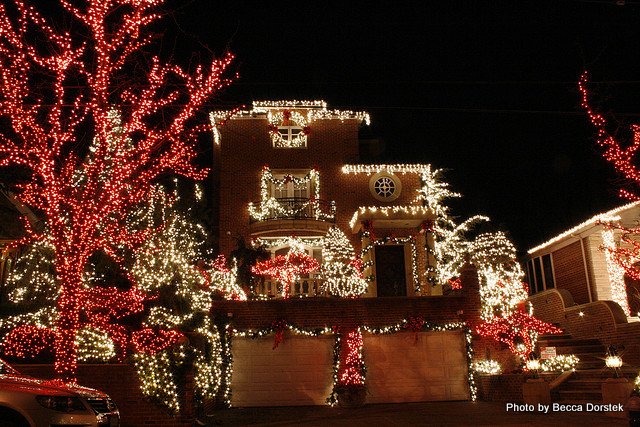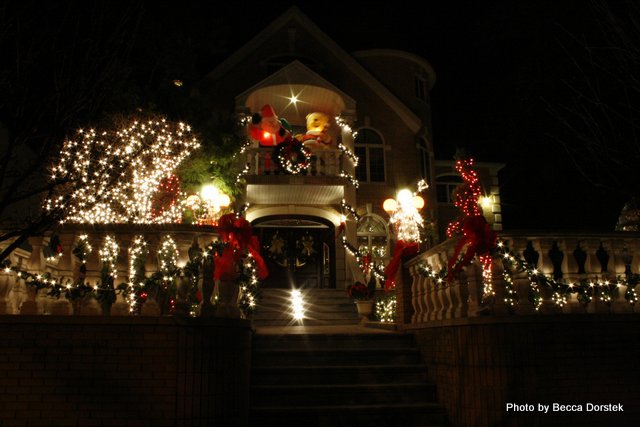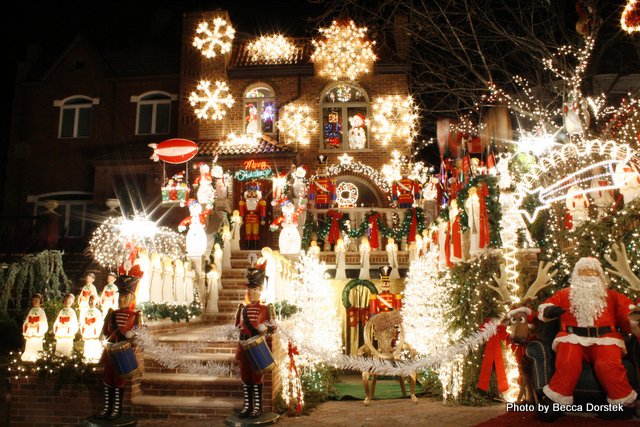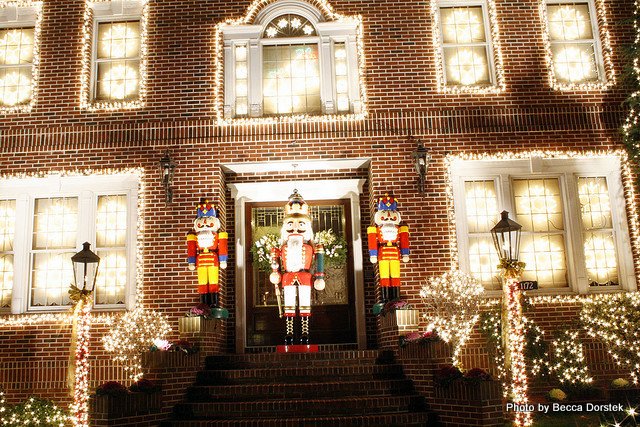 Christmas Light Photography Tips By Becca
Becca was kind enough to share her tips for taking magnificent Christmas light photographs on our Porch Ideas Network Audio Program.

Becca gives us tips that are sure to make it easier to take better holiday photos.

Take a few minutes and enjoy our discussion with Becca.



Hang Your Christmas and Holiday Lights
Mary and I were excited to talk with Bob Lyons, Sr., of Outdoor Lighting Perspectives. Bob is a holiday lighting expert and shares how they hang lights to create wonderful displays.

Now you get a chance to learn their tips (how to hang lights on your trees) and other secrets to make your holiday lighting easier and more fun.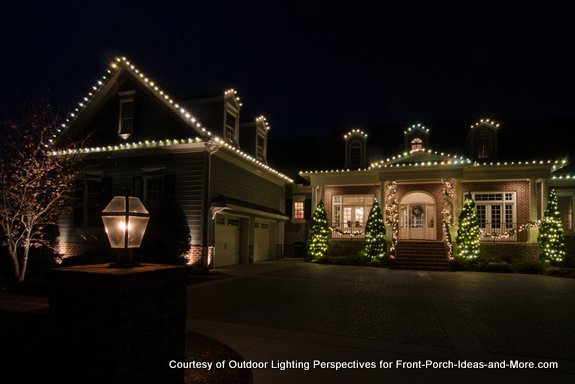 Sophisticated Christmas Lighting by Outdoor Lighting Perspectives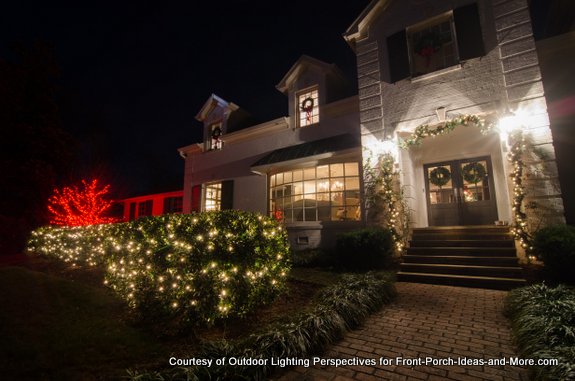 Inviting Christmas lights by Outdoor Lighting Perspectives

Listen to our audio cast with Bob Lyons, Sr.!



Anita's Country Christmas
Anita of Far Above Rubies shares her front porch decorated for Christmas. Even more fun is we get to share Anita describing her wonderful home and property located in North Carolina. Anita loves the holidays and decorating her front porch as you can see.

Listen to our audio program to hear how Anita decorates for the holidays. And you will also get to see more of her beautiful photos.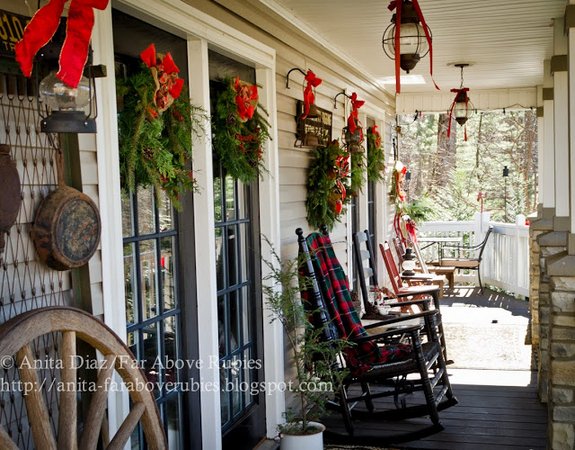 Anita's Country Christmas front porch. Simple elegance!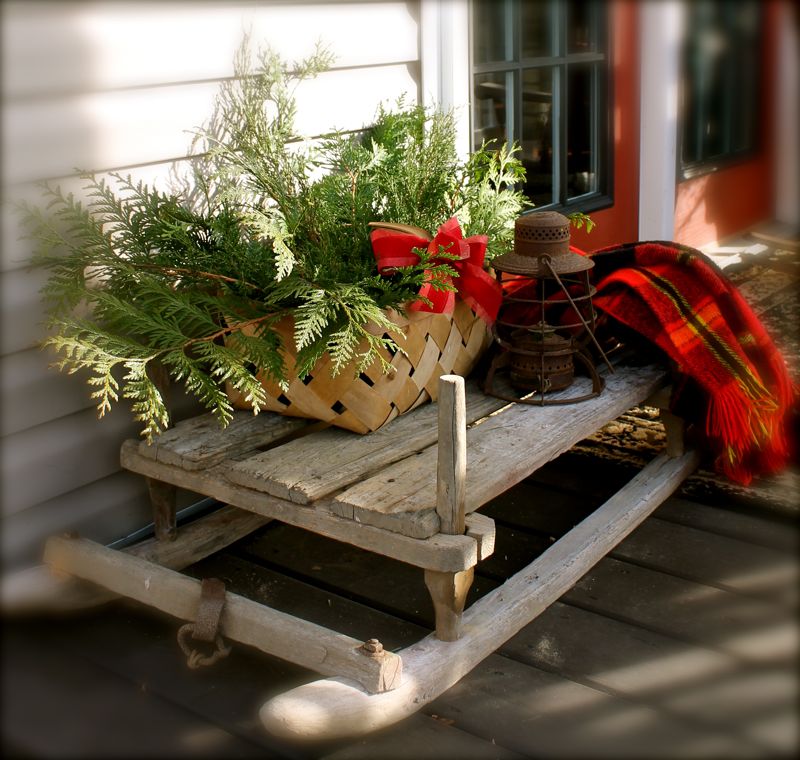 Anita uses vintage items like this sled which was made by her grandfather. Repurpose items you may have to decorate your porch for Christmas.



Christmas Porch Decorating and Craft Ideas
We know there are lots of folks who love Christmas and the holidays. For those who are beginning to plan for their porch decorations early, here's our primer!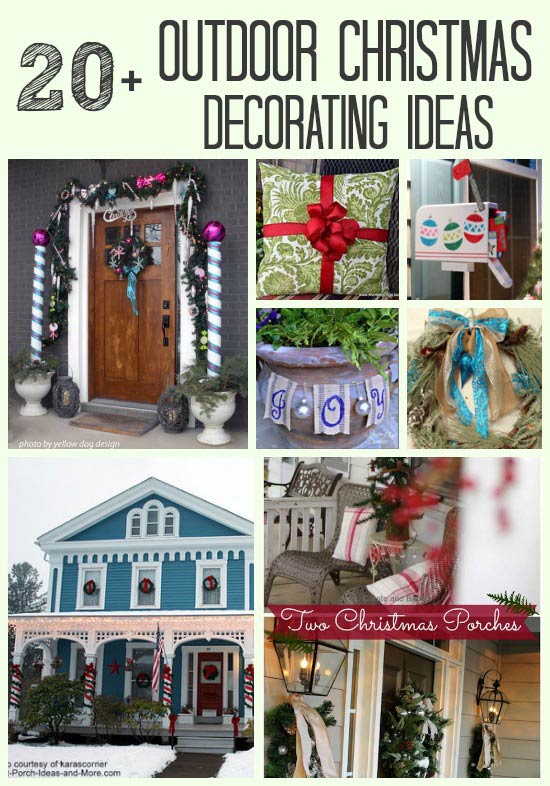 Making your own Christmas decorations is fun and can save you a bundle. Here are 8 decorating projects that we know you'll enjoy making.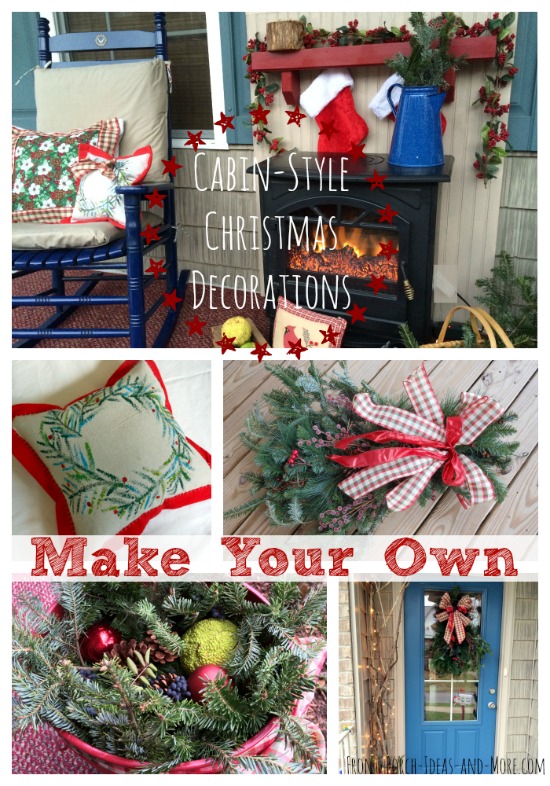 Please Visit Our Fine Sponsors
We value our sponsors and the products and services they provide.








Join Our Porch Community on Facebook
You're invited to be part of our Facebook community. We share ideas with one another for decorating and using our porches. We have over 10,200 porch friends and would love to count you among them.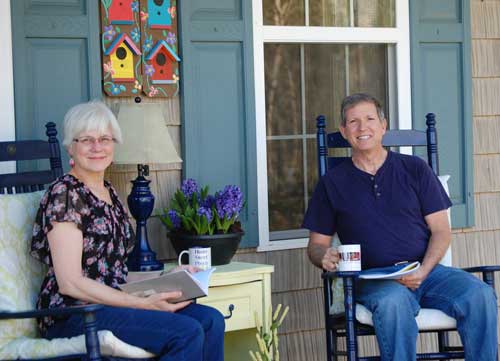 Happy porch sitting from your friends,

Mary and Dave


Life is short. Enjoy your porch.





At no cost to you, we receive commissions for purchases made through affiliate links in our content. Here is our

full disclosure

about affiliate marketing.

As an Amazon Associate we earn from qualifying purchases.








Porch Home

/

Newsletter Signup Page

/

Back Issues

/ December 2014 Newsletter


Advertisements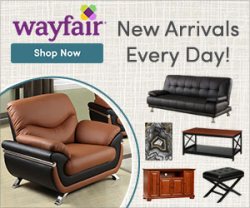 Enjoy Shopping Wayfair (affiliate)
Helpful Links
Popular Pages
---