Lighted Outdoor Christmas Decorations and Ideas
With wonderful examples of lighted outdoor Christmas decorations, we also share ways for you to create a similar look for your own home. What kind of magical wonderland will you be creating on your porch this year? Take a look at some Christmas decorating ideas we have for you.



Amazing display of lighted outdoor Christmas decorations - photo courtesy of Photo Dean
Although you may not want quite the outdoor light display for your home as shown above; however, you too, can create a magical outdoor space this season by using a few our ideas below.

We hope you enjoy these wonderfully lighted decorated yards from which you can get ideas for your home. We've also taken the liberty to provide affiliate links to similar products that Mary and I think will make your shopping a bit easier.



Our Lighted Outdoor Christmas Christmas Ideas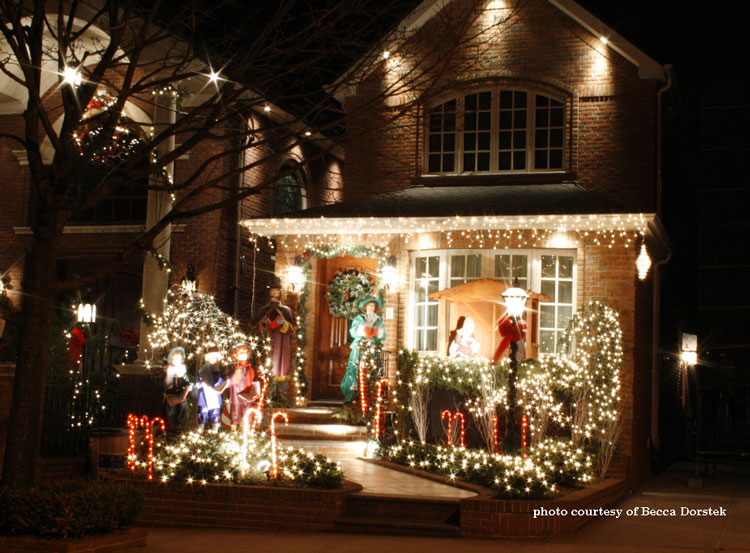 Creative outdoor light display
This lighted outdoor Christmas decoration display in the photo above is amazing to say the least. Nostalgic in nature, it definitely reminds one of a Victorian-style Christmas complete with carolers, street lamps, and candy canes.

Using your outdoor lights and decorations to create a scene or a theme is an excellent way to make a cohesive light display.



Now Replicate the Scene Above
If you'd like to replicate all or a few of the decorations in the photo, we've discovered decorative items you might want to include: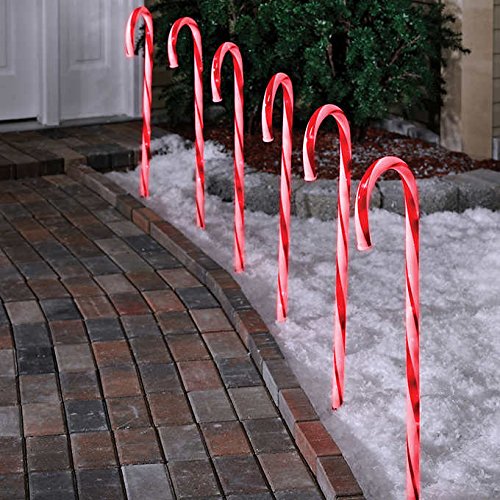 Candy canes light set
- available on Amazon (affiliate link)
A six-piece set with 5 lighting options to light your pathway. You can even connect up to three light sets together.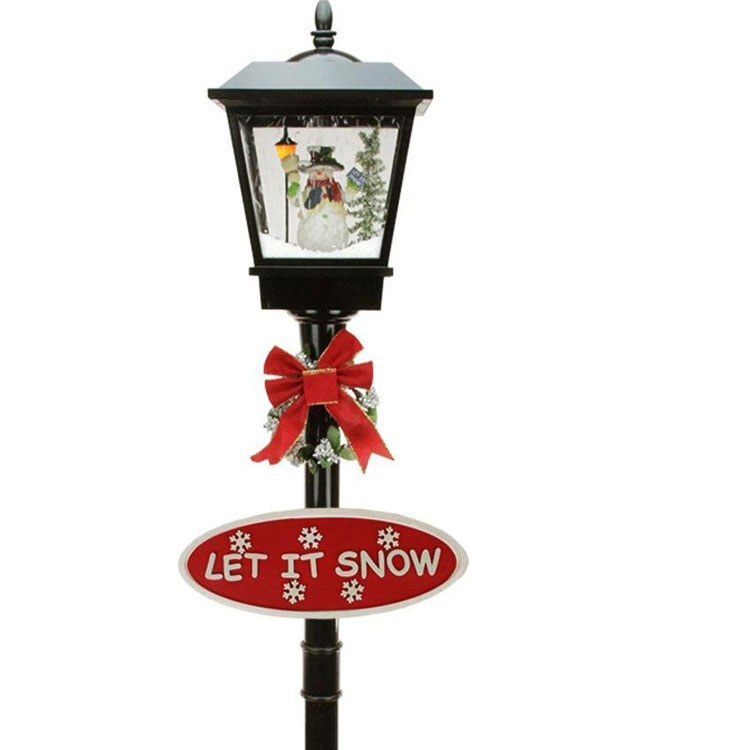 Victorian-style lighted lamp post
- available on Amazon (affiliate link)
At just under 6 feet tall this lamp post not only adds appeal but also brings back thoughts of a turn-of-the-century Christmas.
These life-size Victorian carolers look amazing and will definitely complete the scene. They will be a perfect addition to your Christmas display.
Victorian era life-size carolers - available on Amazon (affiliate link)
Who doesn't love the Grinch?! Photo courtesy of Nelo Esteves
Grinch outdoor light display - photo courtesy of D. Erin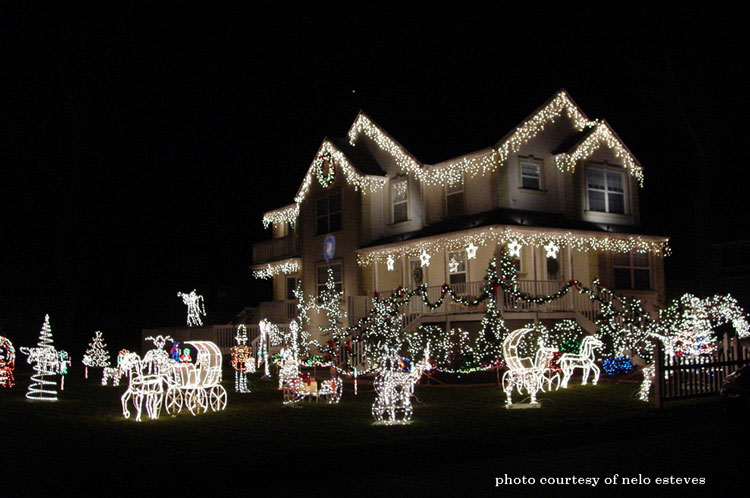 Captivating lighted outdoor Christmas decorations - photo courtesy of Nelo Esteves
A quiet combination of lighted figures, spiraling trees, icicles, garland, and stars create a mesmerizing holiday scene. Using the same style of outdoor holiday lighting provides continuity while simultaneously creating a magical scene to be enjoyed by all.



Replicate the Decorations Above












If you make a purchase through one of our affiliate links, we may earn a commission, but the cost is the same to you. Here is our

full disclosure

about affiliate marketing.

We are a participant in the Amazon Services LLC Associates Program, an affiliate advertising program designed to provide a means for us to earn fees by linking to Amazon.com and affiliated sites.





Your outdoor lights do not have to be extravagant to create a special look. Santa also enjoys the warmth of a few well placed lighting options on the front of this home.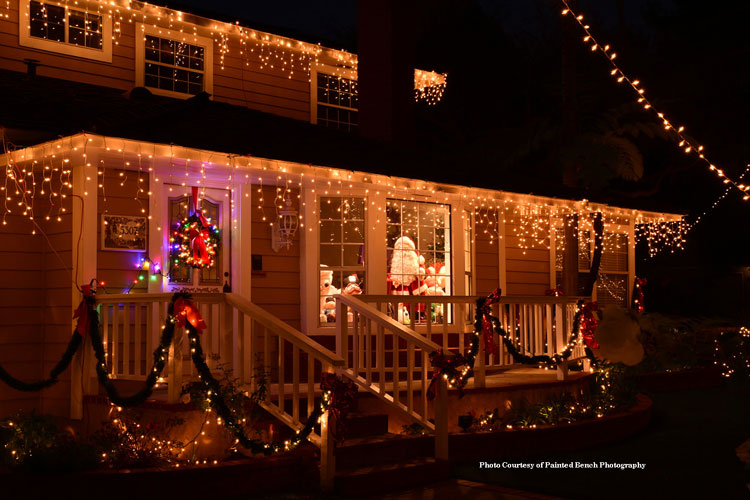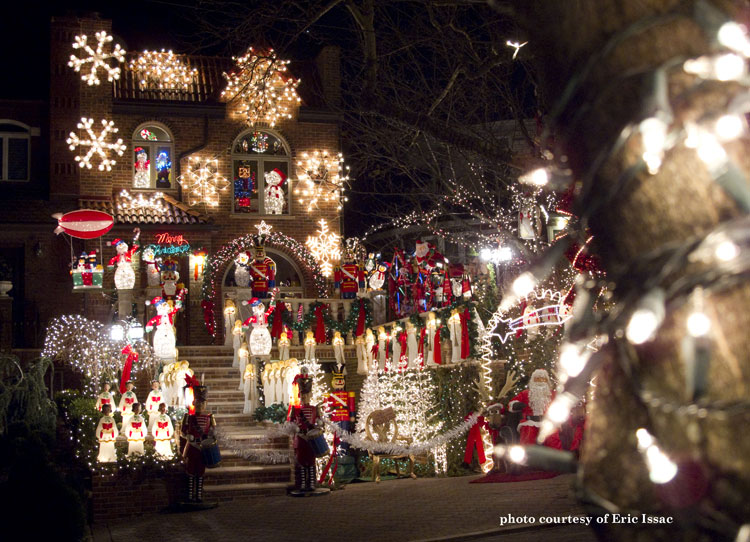 Lighted toy soldiers, choir members, snowmen and more - photo courtesy of Eric Isaac
Although hard to compete with this display, almost everyone can enjoy the appeal of lighted Nutcrackers, snowflakes, snowmen, and Santa of course. You'll be pleasantly surprised at all of your options in style, color, animation, and more.

Strategically placed, these lighted characters can add immense appeal to almost any Christmas display. Whether placed on your porch or in your yard, you'll have fun creating a little holiday magic for all to enjoy.
Replicate the Lighted Outdoor Christmas Decorations Above
Enjoy discovering, like we did, lots of lighted outdoor decorations much like the ones pictured above.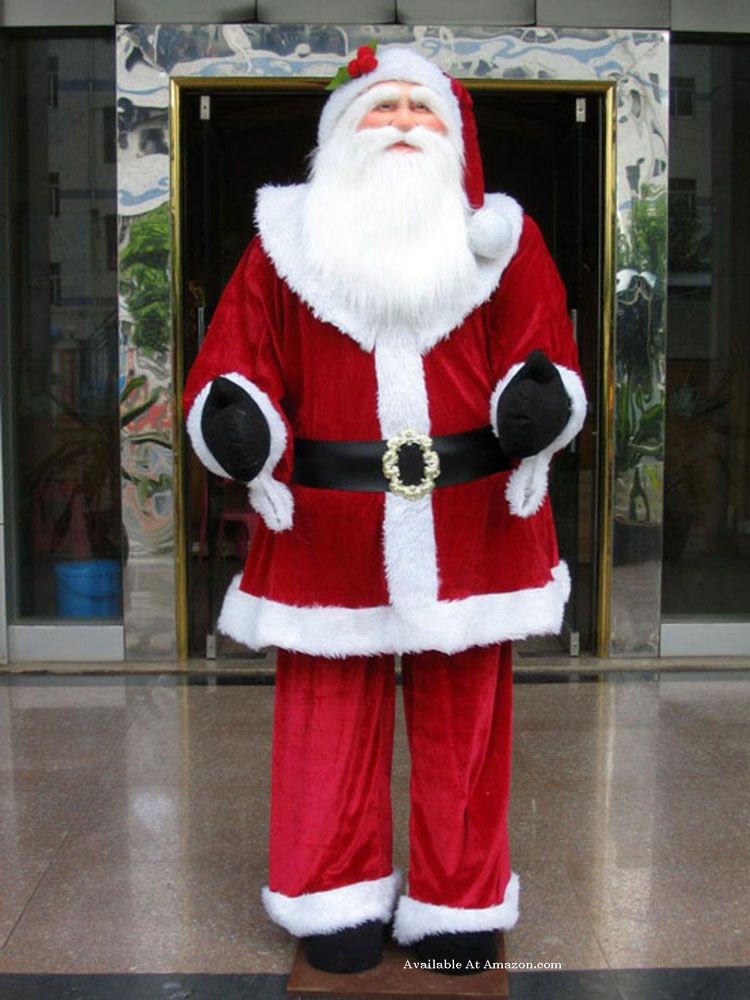 Pose sitting or standing lifelike Santa - available on Amazon (affiliate link)



This lighted outdoor Christmas decoration display below is one to behold in person with more to see than what can be captured in a photo. Kids love displays like this one - at least we're sure our grandchildren would be delighted.



---


Large Christmas signs are another option for creating a focal point for your outdoor lighting endeavors. You can easily light your displays with solar lights that provide illumination during the night time hours.



JOY nativity outdoor decoration - available on Amazon (affiliate link)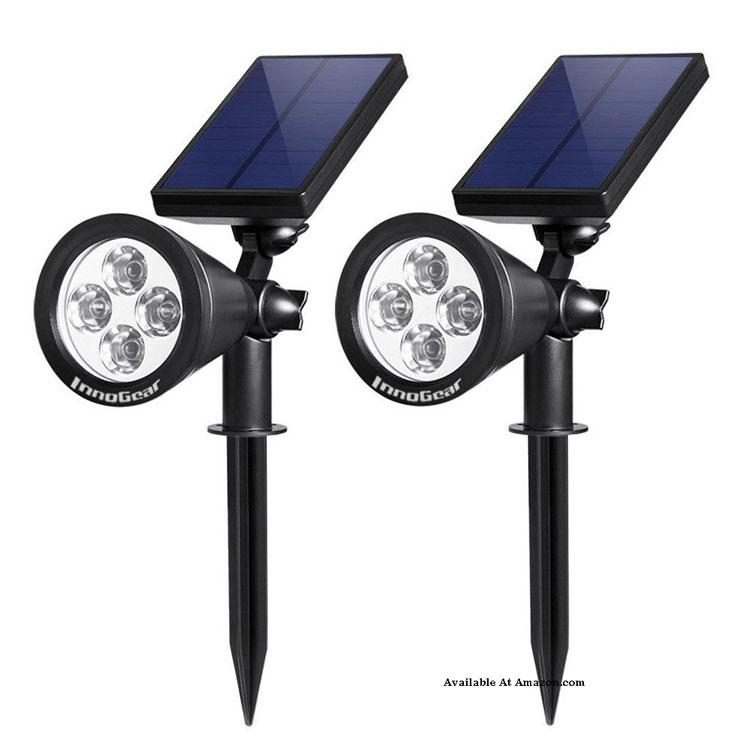 Solar powered landscape lights (affiliate link) (like those at right) illuminate your outdoor scenes. No wires, no muss, no fuss - stick them in the ground to create a lighted outdoor Christmas decoration!


---


This beautiful farmhouse-style front porch is aglow with wonderfully placed outdoor Christmas lights. We love the lighted reindeer!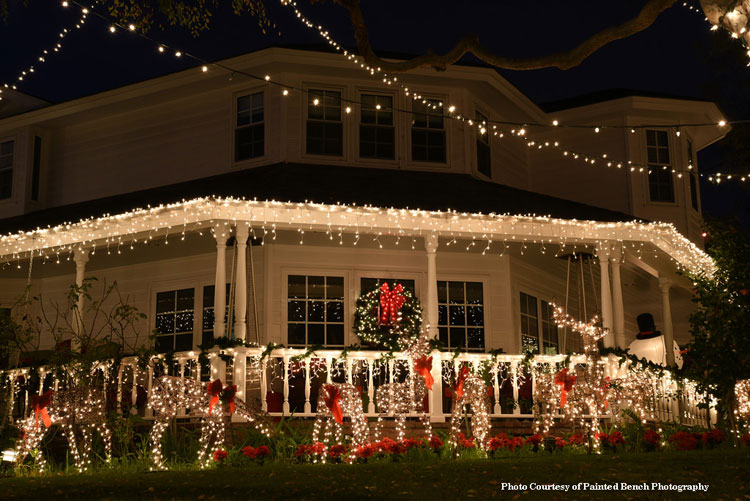 Check Out These Lighted Outdoor Christmas Decorations and Ideas
Mary and I discovered these low voltage lights that look like pearls you can use in a variety of ways. Place them along your eaves, on your shrubs or trees, or highlight a favorite holiday decorative item, and then use them any time of year as decorative outdoor or garden lighting.



Decorative lighting sets - available on Amazon (affiliate link)
This 6 foot lighted cherry tree is lit with warm LED lights; you can easily adjust the branches and will look amazing in your yard, on your front porch, or even in your home. Place in your yard along with water-proofed wrapped packages for added appeal.



Outdoor LED cherry tree - available on Amazon (affiliate link)
Although not lighted adding this holiday garland to your porch railings will create festive mood instantaneously. It comes with red bows, faux greenery, and jingle bells to make your front porch dazzle in holiday spirit. You can easily add a string of the decorative lights we recommended above.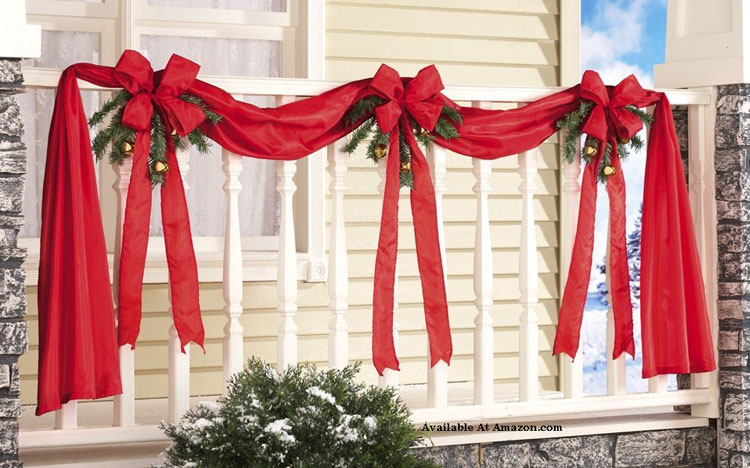 Porch railing garland - available on Amazon (affiliate link)
---


Lighted garland, wrapped porch columns, and subtle eave lighting make for a wonderful lighted outdoor Christmas decorations.





These brilliant Christmas lights shine through the holiday!



Amazing display of lighted outdoor Christmas decorations - photo courtesy of Becca Dorstek








The Amazon ads are our affiliate links. Thank you.








Popular Pages
---
Our Sponsors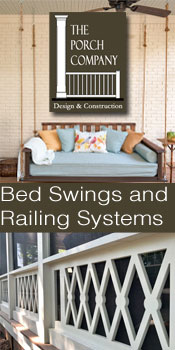 Porch Store
Custom Porch Products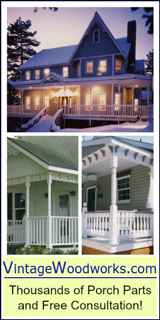 Vintage Woodworks
For Your Porch Parts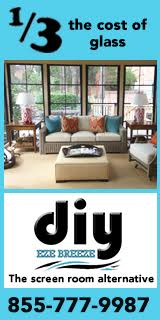 DIY Eze Breeze
Screen Porch Windows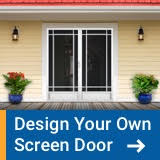 PCA Products
Complement Any Home
End sponsor section
---
---
Copyright© 2008-2018
Front-Porch-Ideas-and-More.com.
All rights reserved.
Content and photos may not be reproduced
in any way without our written permission.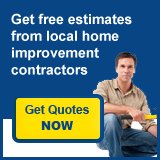 FIND A LOCAL CONTRACTOR
Search Our Site
Advertisements
Our Sponsors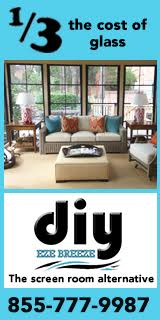 DIY Eze Breeze - Screen Porch Windows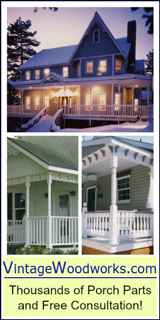 Vintage Woodworks for Your Porch Parts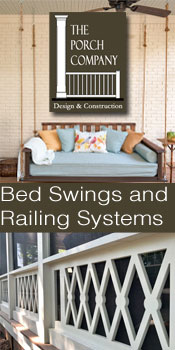 Porch Store - Custom Porch Products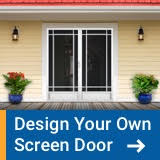 PCA Products Complement any Home
---
House Plans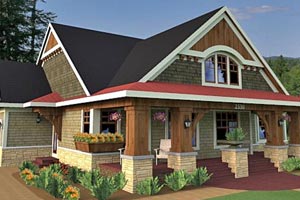 Home Plans with Porches
---
What's New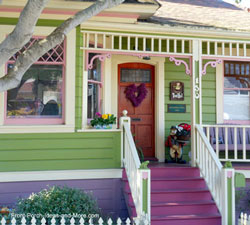 See Our Latest Updates
Porch Market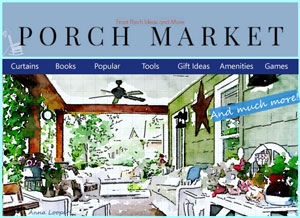 Browse Our Porch Market
Get Our Porch Ideas Generator eBook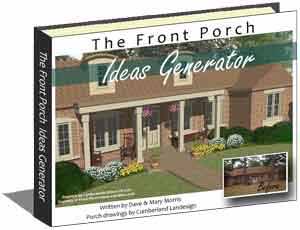 See Our Porch Illustrator eBook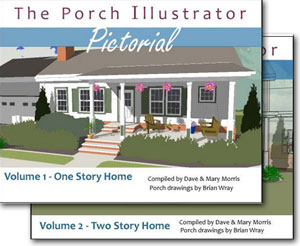 Porch Ideas Network