Porch Tiles
Ideas and Designs for Your Outdoor Spaces
Porch tiles are an effective way to add beauty and durability to your relaxing outdoor space. With so many porch tile design and texture options, you can easily transform your porch into a most attractive feature of your home.

Tiling outdoors has occurred for centuries, even in climates with dramatic weather changes. Any outside area to include decks can be tiled given you gave a suitable substrate (or base).


Travertine Tile Installed On Screen Porch Floor - photo courtesy of The Porch Company

Between tile textures, finishes, and colors, choosing the right outdoor tiles for your home might be a little perplexing. Mary and I want to make your decision easier by giving you ideas to consider whether you are hiring a contractor or doing it yourself.

Outdoor porch tiles need to withstand all kinds of weather conditions and need to have both density and durability to handle foot traffic and furniture that will be moved across the tile's surface. In addition, you don't want tile upon which you can slip when wet.

Above all else, your selected tile must be rated for outdoor use.


Outdoor Porch Tile Selection Criteria
Before starting your tile project, please consider the advice given to us by a trusted friend:

1) If on a slab on grade, and assuming you are using a non-porous tile like porcelain - tiles "sweat" when the ground is cooler than the air (which is every day in the summer).

2) If elevated - and if building on a wood frame - your frame must be very stiff to avoid as much movement as possible. Tile and grout do not like to move.



Although similar, not all porch tiles are equal in durability, texture, and density. Therefore, it is important to understand your options.


Outdoor Tile Finishes
If you purchase an item through affiliate links within our content, we will earn a commission at no cost to you. As an Amazon Associate we earn from qualifying purchases. See our disclosure policy.

Outdoor tile finishes range from natural, matte, glassed to polished. Consider these finish characteristics:


Porch Tiles Enhance the Beauty of Your Home
Glazed ceramic and porcelain tiles have a glass layer that is easy to clean and is non-absorbent. They come in matte, glossy and textured.

Mama Mia Gray Hexagon Gris Porcelain Tile Floor - Available on Amazon (affiliate link)

Gloss tiles obviously have a shiny coating and a reflective surface. They are more ideal for kitchen or bathroom walls and back splashes.
Matte finish tiles are non-reflective and create a more traditional appeal. They are slip resistant and are ideal as a porch tile.
Textured finished tiles have the best anti-slipping ability and are ideal as porch tiles.
Honed tiles may be glazed or unglazed and have satin surfaces. They are very scratch resistant.
Outdoor Porch Tile Materials
Porch tiles can be made from granite, concrete, stone, ceramic, porcelain, and marble. It is to your advantage to choose a material that requires little maintenance, can be repaired or replaced easily without having to deconstruct your entire floor.

Small chips or cracks can usually be repaired using a sealant type caulk in most cases.

Natural stone tiles (like travertine), irregular textured tiles, and concrete tiles are better suited for outdoor applications as they have natural anti-slip surfaces.

Travertine can be on the expensive side but are very durable and have a sophisticated appeal. They are very suitable for high traffic areas.

Concrete tiles are definitely durable and some in many different colors. You can also arrange them in a wide variety of designs.

Porcelain tiles are more dense than other tile types and also are ideal for outdoor use. Both porcelain and ceramic tiles are made from clay; however, porcelain is made from refined clay and fired at a higher temp making it more dense and durable.

Best options may be terracotta style tiles like Saltillo Mexican tiles. It is made from clay and comes in a wide variety of sizes and shapes. Another good option are textured Manganese.

If you choose a tile that does not have a natural anti-slip component, you can coat your tiles with an anti-slip product like Slip Guard (shown below).


Slip Guard Available on Amazon (Amazon affiliate link from which we may receive a commission)



Advertisements






Interlocking deck tiles are another option you might want to consider. These can normally be laid over concrete or wood, are extremely easy to install, and come in a wide variety of colors and styles. See our interlocking deck tile section.


Example of Interlocking Deck Tiles
Villa Acacia Wood Patio Pavers, Interlocking Deck Tiles for Outdoor and Floors - Amazon
If you live in an area subject to seasonal freezing and thawing, we recommend you select an outdoor porch tile that is meant for those conditions. Select a tile that is in what is called the impervious water absorption class, that is one that is less than .5 percent water absorption.

Likewise, tiles that have a high water absorption rate should not be used.
Porch Tile Examples
For your convenience, we've included porch tile designs and options which we believe may be ideal for your project. We've also included sources through affiliate links from which we may receive a commission on sales.


Modern Patio Tile Design
Travertine Porch Tiles on Screened Porch by the Porch Company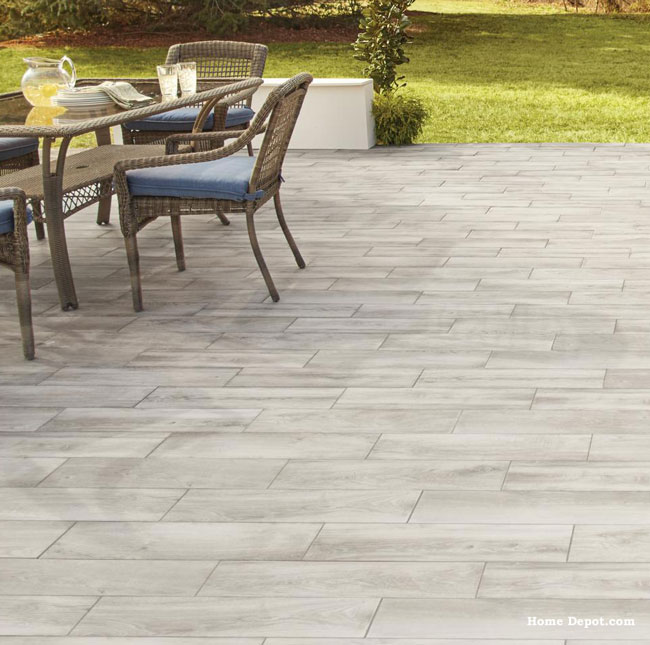 Porcelain Tile from Home Depot
Studio Life Black Terracotta Tile on Front Porch from Home Depot
Autumn Wood Porcelain Floor from Home Depot
Weathered Wood Floor from Home Depot on Amazing Outdoor Space
Otono Jet Ocre Floor Tile from Home Depot on Walkway
Outdoor Porch Tile Installation Tips
Although installing outdoor porch tiles is much like installing interior tiles, added precautions must be considered when tiling outdoors.

Obviously, the largest is outdoor tile is subject to varying weather conditions. You have to pay particular attention to your expansion joints, moisture, and heat and cold. Not doing so increases your risk of failure.


Watch This Video: How to Tile Outdoors
This video gives a quick overview of laying tiles outdoors
Getting Started with Your Outdoor Porch Tiling Project
Beautifully Slate Tiled Floor on Screen Porch - Courtesy of The Porch Company
Your tile project will expand and contract more than interior tiling and because of that, expansion joints may be necessary every 8-12 feet in both directions across the tiling area.

When tiling on concrete slabs such as porches, patios and walk ways, the existing concrete must be free of defects and sloped for water drainage and to avoid pooling. It is extremely important to clean and remove any existing glue, mortar, or paint in order to apply thinset mortar for the porch tiles.

In addition, the concrete slab minimize water absorption, that is, sloped sufficiently and have a gravel base.

We always recommend checking with your local codes department to learn about any local building codes that need to be met for your geographical area.


Aesthetically Pleasing Tiled Back Porch - photo from Home Depot


These are the general steps in tiling an outdoor area on concrete to show you what is involved. This is not a step-by-step guide as the process may change based on the type of tile you've chosen, your geographical area, and other factors. Adhere to the manufacturer's instructions.
Prepare the Surface

Surfaces must be clean. Remove loose concrete and seal any cracks. Ensure base is level and sloped sufficiently to retard pooling.

Use a floor leveling material or compound to smooth any uneven surfaces. A sub-base may be required if you have large uneven areas.

Ensure you have all necessary tools at the ready.



Plan the Layout, Acquire the Tools, and Prepare the Thinset (Adhesive Compound)

Make sure the tile is from the same batch; otherwise, you may find slight variations among them. In addition, shuffle the tiles between boxes to ensure uniformity.

Make sure you have the correct notch-sized trowels for your project. Normally, you can find that information on the back of the thinset bags.

Minimize cuts by laying out your tile. Take into account any expansion joints and try to arrange your tiles so they do not cover the joints. You may need to install a flexible membrane over the concrete if you can't avoid laying tile over an expansion joint.

Use an exterior grade thinset mortar to set the tiles. Work in small areas to prevent the mortar from drying out.

For exterior tiling, a modified thin-set mortar for an adhesive is recommended. Modified thin-set mortar will help to limit water absorption, strengthens the bond, and minimizes movement with weather changes. Mastic and other pre mixed tile adhesives are not normally recommended for exterior use.

Select a thinset that is meant for the type of tile you are using. Home supply stores cab help you determine the right thinset for your project.



Lay the Tiles

Use the correct notch-size trowel (indicated on the adhesive bag or container).

Spread mortar to the concrete as well as to the back side of the tiles to prevent air pockets beneath the tiles. As you position the tiles tap them lightly with a rubber mallet to sufficiently bond them to the cement. Remove any excess mortar.

Control joints should be used at points where the tile meets another materials, such as wood.

To avoid tiles from coming loose or even breaking, remove all of the air beneath by sliding or rotating the tile to flatten mortar ridges made by troweling.



Wood-Style Porch Tiles





Grout the Tiles

Wait the proper amount of time before grouting, or walking on the tiles as indicated on the adhesive (mortar) package.

Cement-based and pre-mixed grouts are acceptable for outdoor use and are relatively easy to use. When selecting grout ensure they are rated exterior use.

Cement-based grout is a powder that is mixed with water (or a liquid additive) prior to use. For joints 1/8 inch or more, use a sanded grout. For smaller joints you can use an non-sand grout.

If choosing a cement-based grout ensure it is "no efflorescence" rated so it won't lose moisture. One disadvantage of using cement-based grout is that it must be sealed periodically to resistant stains for weather changes.

Pre-mixed grout does not contain cement and normally consists of an acrylic. It does not need to be mixed and can be used right out of the container. It's flexibility helps resist cracking and does not need to be sealed.

Grout during projected good weather conditions but be prepared to cover your project if necessary. Cement-based and pre-mixed grouts typically should be used when the air and tile surface temperatures are at least 50 degrees and no more than 90 or 100 degrees Fahrenheit.

Allow 72 hours for the initial cure and it may take up to seven days to fully cure. During this time, protect the tile area from rain while allowing for air flow to promote curing.


Mary and I recommend you follow installation procedures and guidelines outlined in the
Tile Council of North America Handbook
.
If you are not completely confident in your skills, get help from someone in your area who is well versed in laying exterior tiles in your geographical area.
---
If you are actively wanting to hire a contractor to assist you, then visit here to help you find a local professional
.
---
Tiled Outdoor Patio in Black and White


As you can see, porch tiles offer many options and are fairly easy to install. See more porch flooring options and ideas below.




Our Sponsors


End Sponsors


---
Helpful Links
Enjoy shopping Amazon
(affiliate link)
Popular Pages
What's New
Join Our Newsletter Family
Porch Designs
Porch Ideas for Mobile Homes
Find a Local Contractor
Build a Porch
|
Small Porches
Porch Columns
|
Porch Railings
Screened Porches
Porch Curtains
|
Porch Enclosures
Porch Landscaping
|
Vinyl Lattice
Porch Decorating
|
Porch Ideas
Shop
Navigation Aids
Home
|
Top of Page
Site Search
|
Site Map
Contact Us
Policies
Disclosure Policy
|
Privacy Policy
Legal Info
---
Please Join Us Here Also

Find a Trusted Local Pro
---
Copyright© 2008-2024
Front-Porch-Ideas-and-More.com All rights reserved.
No content or photos may be reused or reproduced in any way without our express written permission.
At no extra cost to you, we earn a commission by referring you to some products on merchant sites. See our
disclosure policy
.
We, Front Porch Ideas and More, confirm, as stated on our
privacy policy
, that we do not sell personal information.
All content here is solely for presenting ideas. We recommend consulting with a licensed, experienced contractor before you begin your project.
We make no guarantees of accuracy or completeness of information on our site or any links to other websites contained here.



Thank you for taking your time to stop by. See what's popular and new here.
Enjoy shopping Amazon
(affiliate link)
Our Sponsors
End Sponsors
---
Find Top-Rated Service Pros (our referral link)
---
Get Our Newsletter,
Front Porch Appeal
and a bonus!
Learn more
!
Subscribe and also receive our eBook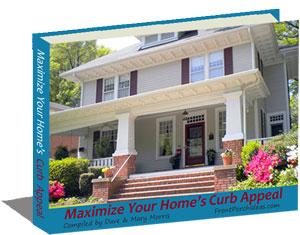 We will use your email address only to send our newsletter and this helpful ebook on curb appeal!
Enjoy our
back issues
.
---
What's New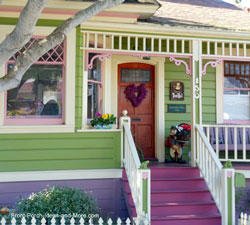 See Our Latest Updates
Get Our Porch Ideas Generator eBook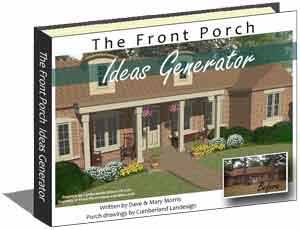 See Our Porch Illustrator eBook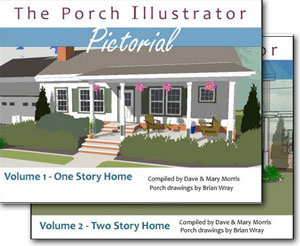 Search Our Site

Porch Ideas Network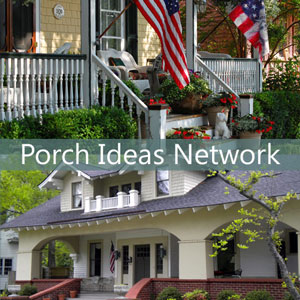 Thank you for taking your time to stop by.
See what's popular and new here
.