Small Cabin House Plans with Porches
Small and Comfortable Living
Small cabin house plans are ideal whether used as the your getaway sanctuary, back yard office space for entrepreneurs, hunting cabin, beach bungalow, lake front respite, or even converted to your "man-cave" or "woman-cave"!

These cabins might even work well as 'tiny houses' too. Although cabins are usually under 1000 square feet, options abound and choosing the right cabin floor plan has never been easier.

Whether you are looking for a modest space or perhaps something a little larger to accommodate your family or a group of your friends, one of these plans should definitely fill your needs.



576 Square feet of fun!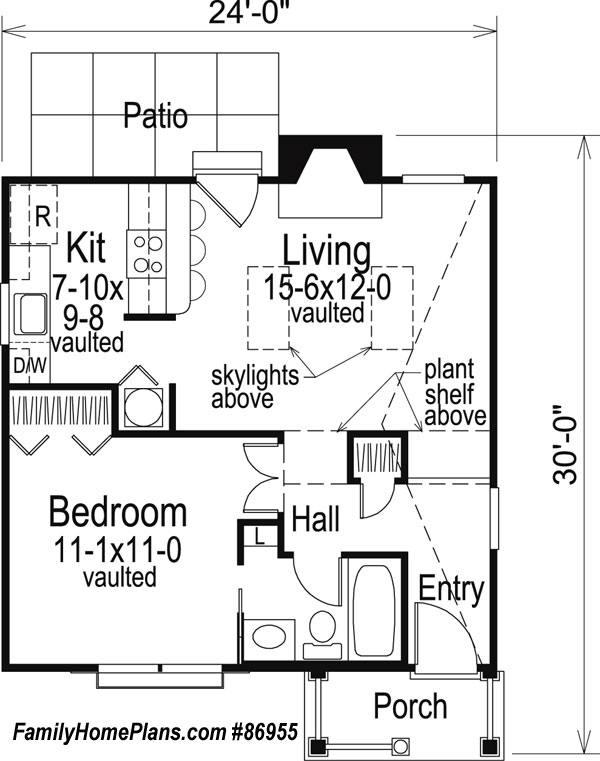 Family Home Plan #86955



A truss roof design makes for easy construction and you can have modifications made to this plan. For example, you could opt for a metal roof (which we love!), add more windows, or extend the porch across the entire front.
Perfect Getaway for Your Vacation or Hunting Cabin
Use this charming 953 square foot cabin as the perfect vacation or hunting cabin. Two porches, spacious bedrooms, large kitchen, fireplace, and vaulted ceilings make for a very functional, inviting cabin house plan.




Can you smell the marshmallows roasting already? How about sitting in the backyard and taking in the fresh air and warm breezes - while floating on the hammock, of course.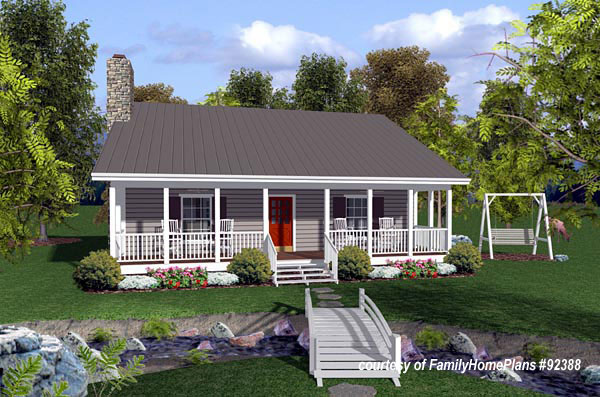 Family Home Plan #92388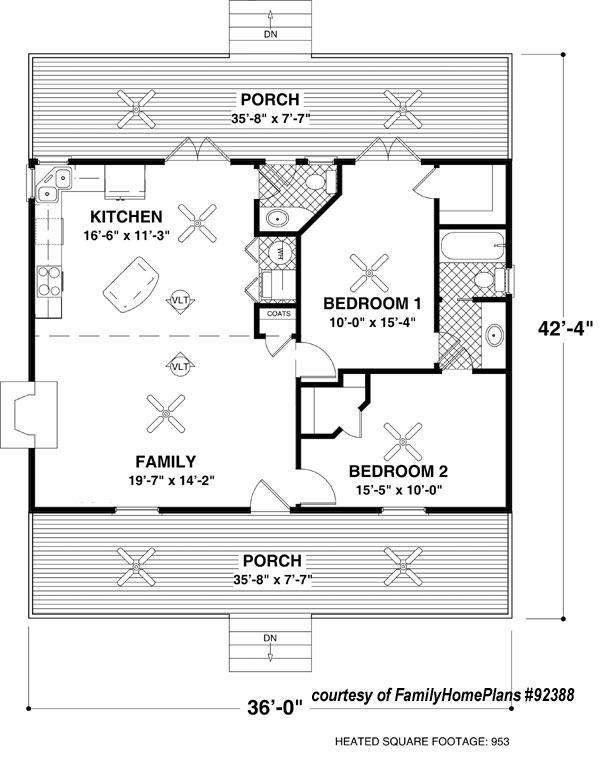 Family Home Plan #92388
641 Square Feet of Fun
Who wouldn't enjoy this small cabin house plan with a wrap-around porch! Ideal as a work-at-home office, hideaway, or even a guest house. Hunters will love the attached garage. Vaulted ceilings give way to a second story bedroom with bath and walk-in closet.



It even has a garage!
FamilyHomePlans.com #95829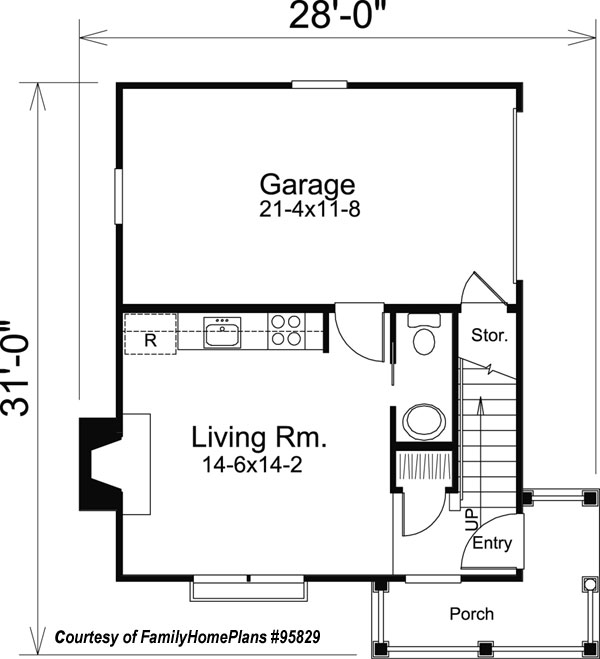 Family Home Plans #95829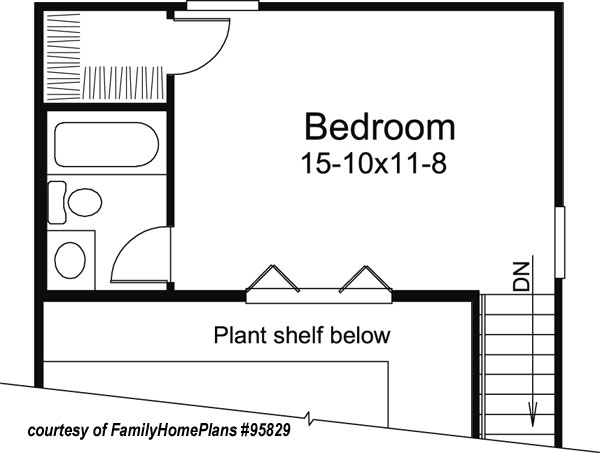 Family Home Plans #95829
We Love This Cabin Plan
Mary and I can picture this stunning cabin nestled in the woods. Relax on the front porch and enjoy the view of the lake or mountains.




The elements of this 914 square foot small cabin house plan combine to make it a wonderful get-a-way from which to write your novel or to hike the countryside.

Just bring your laptop and your walking shoes!





---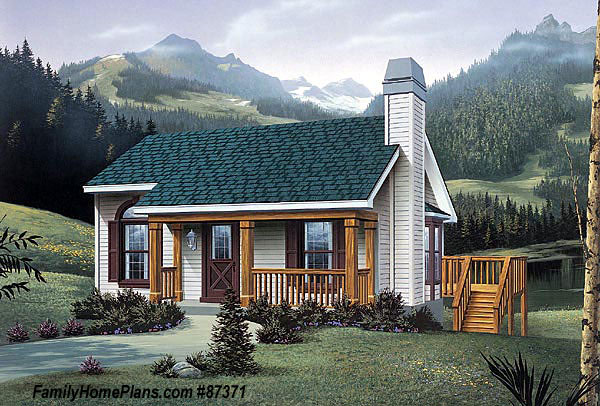 Family Home Plans #87371
809 Square Feet of Cabin Love
Relax on the front porch for the weekend or the week!


Family Home Plans #87887
Ok, if this were your vacation house, who would ever want to go home? Really, it's so romantic. A fisherman's paradise. Can you picture the kids catching fireflies at dusk? How about sitting on that front porch and thinking of the memories of the day.

If you make a purchase through one of our affiliate links, we may earn a commission, but the cost is the same to you. Here is our
full disclosure
about affiliate marketing.
Great Things Really Do Come in Small Packages
At only 598 square feet, this small cabin floor plan below is perfect for a weekend get-away or for your hunting cabin party. Compact in design yet handles four to six people with ease. An open living room, kitchen, and dining area gives it a more spacious feel.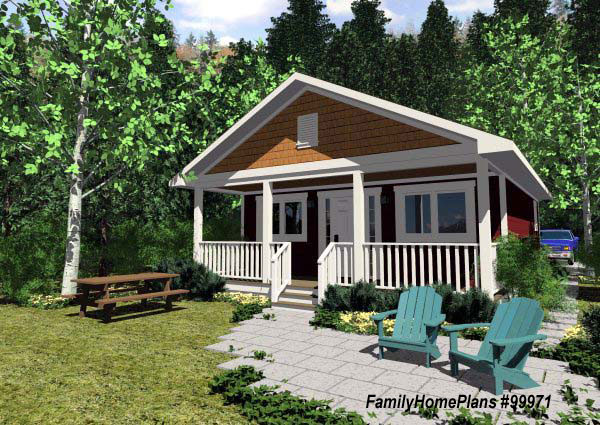 Family Home Plans #99971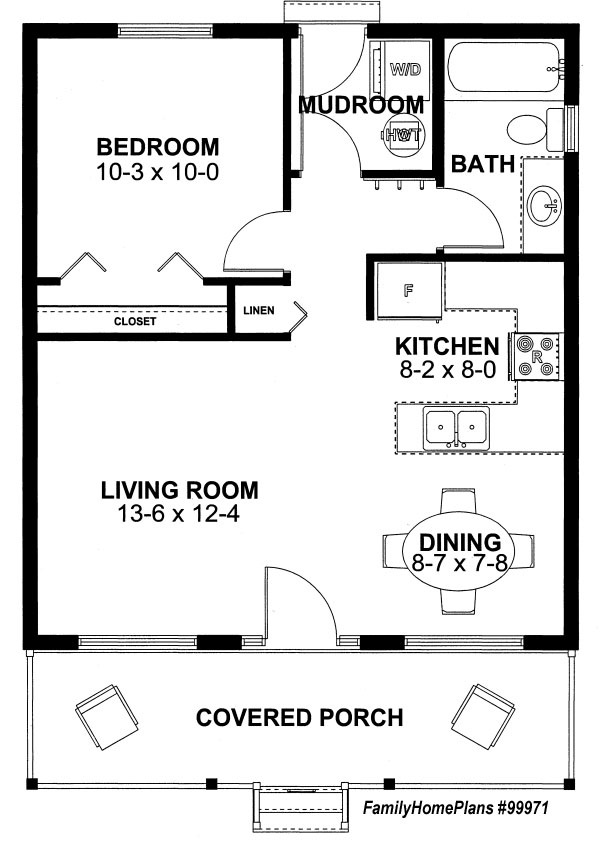 Family Home Plans #99971
---
Two Porch Cabin!
Family Home Plans #59163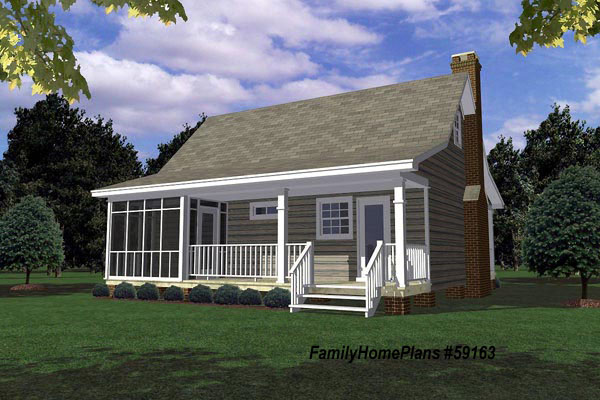 Family Home Plans #59163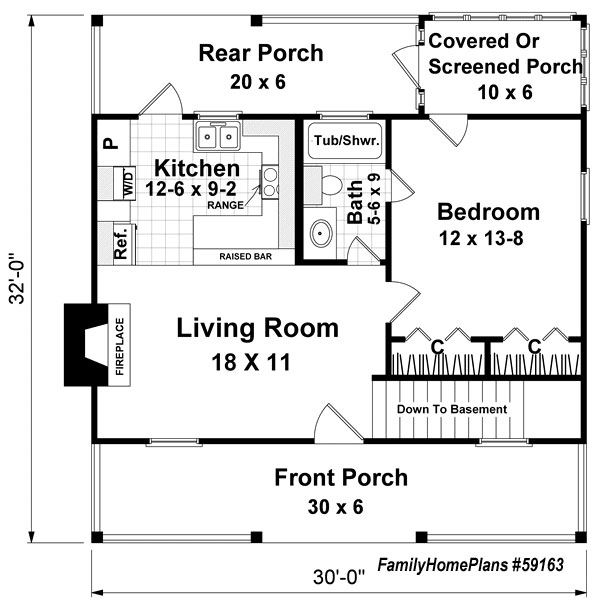 Family Home Plans #59163
---
More Small Cabin House Plans
Looking for something a little more rustic? Check out these plans courtesy of Town And Country Plans.com. We also show you how others have used or modified they plan to create their own functional and appealing structure.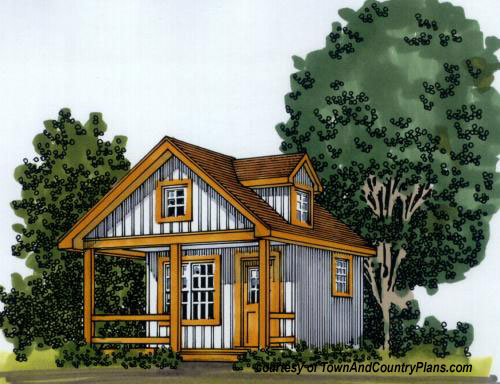 (Town and Country Plans - Kenora)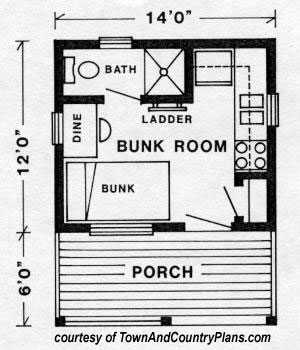 (Town and Country Plans - Kenora)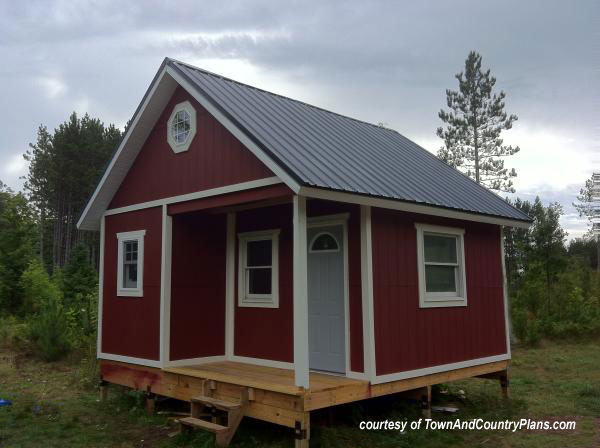 (Town and Country Plans - Kenora)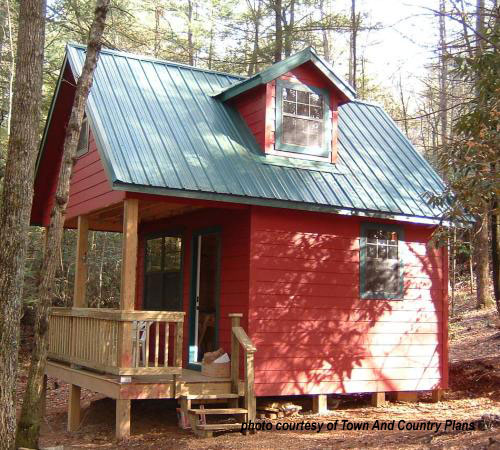 (Town and Country Plans - Kenora)
---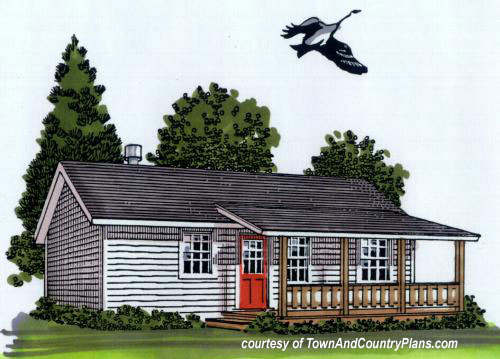 (Town and Country Plans - Northbay)
(Town and Country Plans - Northbay)
(Town and Country Plans - Northbay)
(Town and Country Plans - Northbay)
You can find these small cabin house plans and more at
TownAndCountryPlans.com
. We appreciate Town and Country Plans for allowing us to share their plans with us.
Other Small Cabin House Plans Options
Take a storage shed and convert it to a small cabin. Usually plans are simple enough to add extra space by extending walls and the roof. By doing so, you can easily turn what was a typical storage shed into a more spacious structure.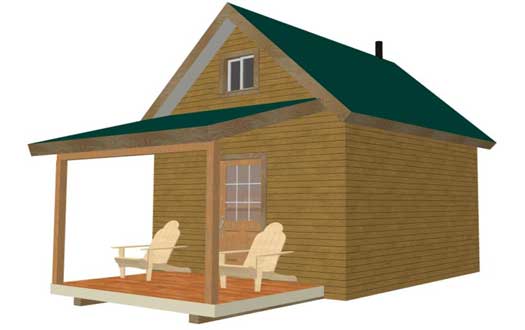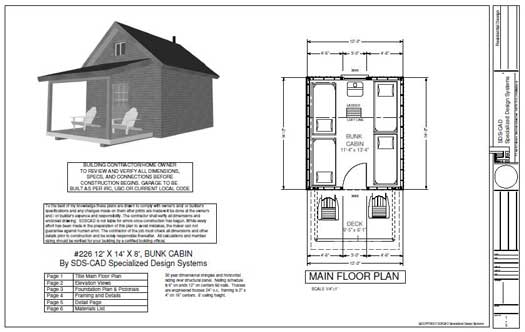 Consider Bunk House Plans - A Big Step Above a Tent
Bunk houses are sought after by hunters, those who love to fish, or just get away from it all. Just a few steps above a tent, most can be converted with a few simple amenities to make your cabin experience more comfortable.



Check out these plans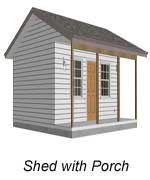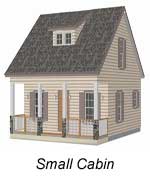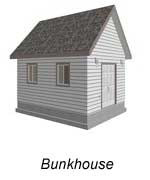 Check out these shed, bunkhouse and small cabin plans
Expand your world. Create more storage - or a little hideaway!
Tiny House Design Options
Tiny houses are very popular and many tiny house designs offer porches too.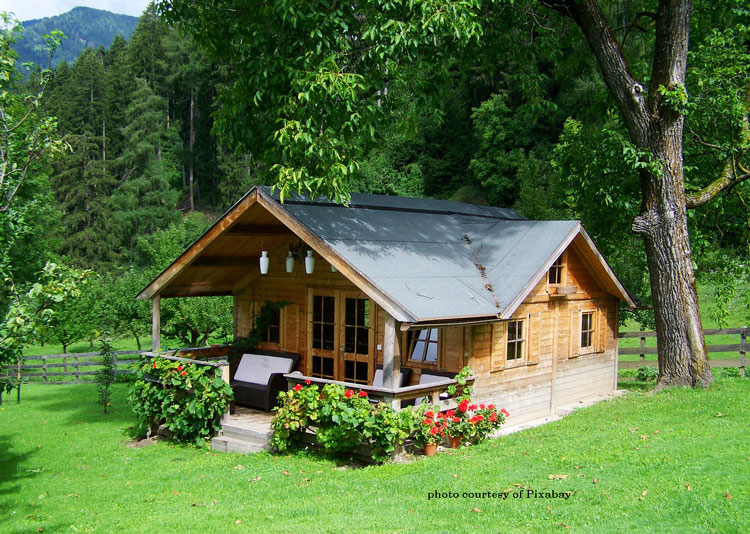 Check out our tiny house design section for lots of great ideas








The Amazon ads are our affiliate links. Thank you.








Popular Pages
---
Our Sponsors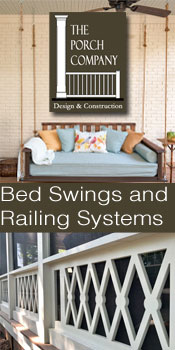 Porch Store
Custom Porch Products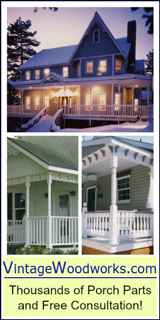 Vintage Woodworks
For Your Porch Parts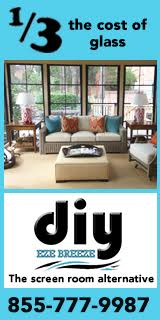 DIY Eze Breeze
Screen Porch Windows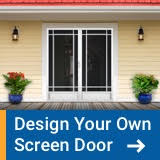 PCA Products
Complement Any Home
End sponsor section
---
---
Copyright© 2008-2018
Front-Porch-Ideas-and-More.com.
All rights reserved.
Content and photos may not be reproduced
in any way without our written permission.