Wheelchair Ramp Slope
Easy Access to Your Porch
Wheelchair ramp slope is the most important consideration when building or purchasing a wheelchair ramp for access to your front porch.

When my Dad was diagnosed with emphysema, he could have really benefited from a ramp to his porch. A ramp would have improved his quality of life.



What not to do





Most people make the mistake of building a wheelchair ramp within a too confined space thereby making the slope too steep for safe use.

A steeply sloped wheelchair ramp is very difficult to climb and can result in tipping or rolling backwards without control.

You want to use the lowest slope possible which means building the longest ramp possible space permitting.




For access to public places the maximum wheel chair ramp slope is 1:12. That means, for every foot of ramp height from the ground, you ramp must be at least 12 feel long.

We normally use public access requirements when building for residential ramps as well; however, local building codes may be different.

Check with your local building codes department before building or purchasing a wheelchair ramp to ensure it complies with regulations for your area.

If your porch decking material is 2 feet from the ground you would need, as a minimum, 24 feet of ramp based on a 1:12 slope requirement.

Although 1:12 is the maximum slope, it is not ideal in most situations. A 1:18 or 1:20 is better. If you live in wet and icy climates, you will need more wheelchair ramp slope and rougher surfaces to prevent wheels from slipping.




One excellent way to find the right wheelchair ramp slope is to try a few ramps around your area. Once you find one that works well for you, determine the slope and replicate if for your front porch or other access entry.
Use this Wheelchair Ramp Slope Calculator
Determine the Slope for your Wheelchair or Mobility Cart Length
Watch the video to calculate slope
How to Find the Wheelchair Ramp Slope of an Existing Slope
Measure the distance from the ground to the top of the ramp.
Then measure the length of the ramp. For example, if you find a ramp you like and it measures 3 feet to the top of the ramp and is 60 feet long, then the slope is 3:60 or 1:20.
If your ramp need only be two feet tall to reach your porch, you will need a ramp that is 40 feet long (2 x 20) to have the same comfortable slope.
If you have space and can build a 40 foot long ramp, make sure you build a landing area halfway so the user can rest.

However, most of us do not have 20, 40, or 60 feet of space in which to build a ramp. The solution is to build either a 90 degree ramp or switchback.

Let's say you need a 1:15 slope and your porch is two feet high. You would need a 30 foot long ramp (2x15), but you don't have that much space.

Using a 90 degree ramp you could build the first portion as a 1:15 (1x15=15 feet long), then turn the ramp 90 degrees to your porch and build another 1:15 sloped ramp. Instead of needing 30 feet you'd only need 15 feet.




These are simply guidelines about wheel chair ramp slope and not intended to tell you exactly how to do it. Please consult an expert for your particular situation.








Advertisement










Advertisements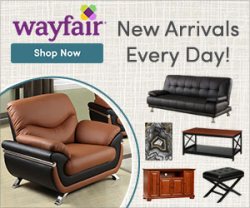 Enjoy Shopping Wayfair (affiliate)
Helpful Links
Popular Pages
---