Business Contest Entrants Porch Photos
It is fun to see the Brigham City UT business community support a community project like the First Annual Porch Decorating Contest.

The town streets were decorated with porch furniture and other amenities creating a vibrant and festive look.


First place winner - Endz Hair Salon
Second place winner - Brigham City Chamber of Commerce
Third place winner (tie) - Brigham City Floral
Third place winner (tie) - Bert's Cafe
Fourth place winner - Allure Salon
Brigham City Business Porch Video
Check out our video of Brigham City's porches!






Local Business Entrant Photos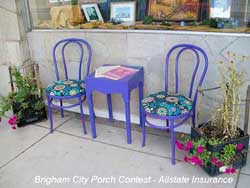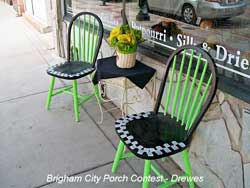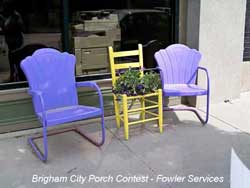 Brigham City's Colorful Chairs
Take a moment and watch the video of Brigham City's beautiful chairs!






How to Organize a Porch Contest
When Marlene came up with the idea, she probably had more questions than answers...
How to promote the contest
How to include all kinds and sizes of porches
How to judge and who will judge
It didn't take long before Marlene had a plan of action.
She drew up colorful posters to create buzz about the contest and hung them at participating businesses.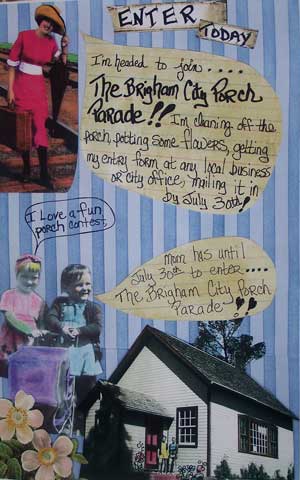 She got the businesses involved by having them hand out applications for the porch contest.

To designate participating businesses, she gathered and painted wooden chairs and tables in bright colors to dress up the storefront "porches" along Main Street.

How cool is that?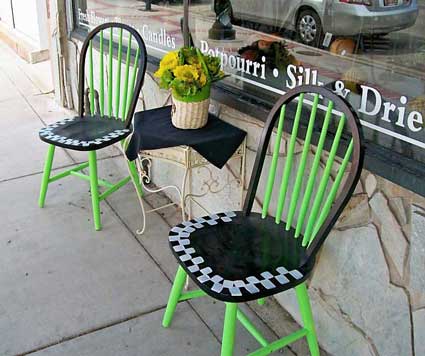 Then the residents became excited and the Brigham City Porch Parade became the buzz around town.

If you enjoyed these great contest porch photos be sure to see residential entrant pictures also!



Porch

/

Porch Decorating Ideas

/

The Beauty of a Porch

/

Brigham City Porch Contest

/ Brigham City Utah Porch Parade





The Amazon ads are our affiliate links. Thank you.




Popular Pages
---
Our Sponsors
Porch Store
Custom Porch Products
Vintage Woodworks
For Your Porch Parts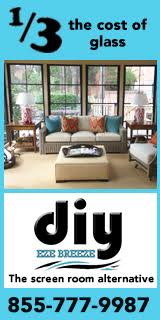 DIY Eze Breeze
Screen Porch Windows
PCA Products
Complement Any Home!
End sponsor section
---
---
Copyright© 2009-2017
Front-Porch-Ideas-and-More.com.
All rights reserved.
Content and photos may not be reproduced
in any way without our written permission.