Decking Materials for Your Porch
Want to make a great impression? Start with your decking materials (also known as porch flooring materials). Porch flooring is something that everyone notices as they approach the front door and it's something you can make unique and extraordinarily beautiful.

Mary and I have upgraded our decking and walkways just about everywhere that we have lived. We are project people.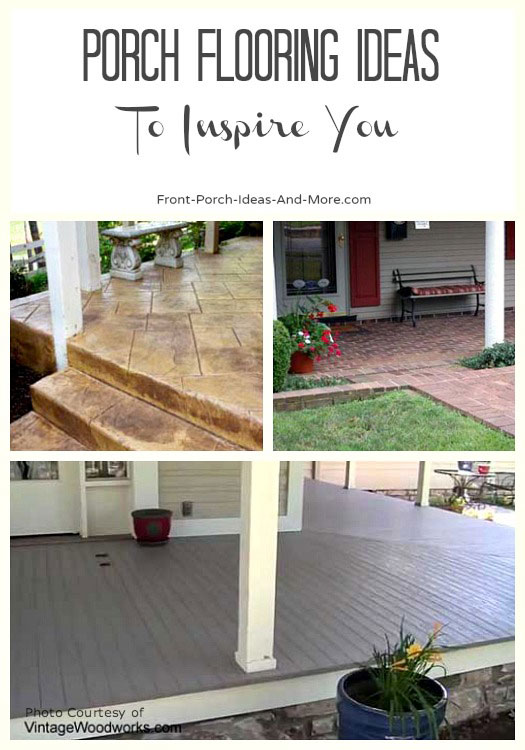 The beauty of a porch floor!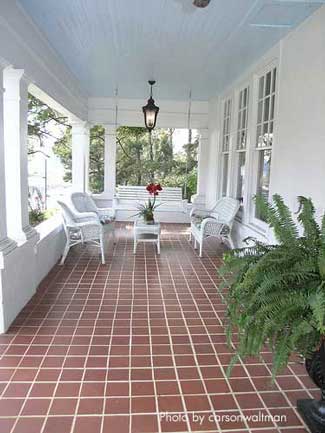 Above photo courtesy of CarsonWaltman
Whether you are building a new porch or are decorating, updating, revitalizing, or repairing your porch you have several options. One of the best and easiest home updating or curb appeal remodeling project is to update your flooring materials.

From simple painting or staining to building a new floor, your porch floor is one of the first things people see. More importantly, it is something you see everyday as well.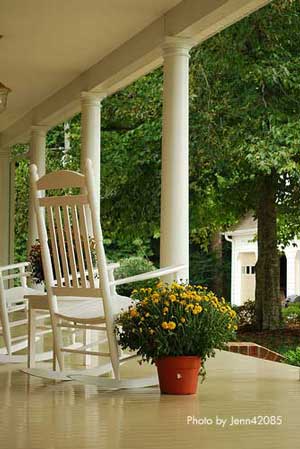 Above photo courtesy of Jenn42085
Most people think of porch flooring as being either wood or concrete. You might be surprised to learn just how many different porch flooring materials are available.

Have you considered using interlocking deck tiles or PVC? If you want a traditional wood floor have you thought about using Ipe or mahogany, a tongue and groove porch floor, or combination?

Have a home on at the beach? What about using marine decking? Or do you prefer stone, brick, or porcelain? Before you decide check out the multitude of porch decking we found for you.
Use Our Porch Decking Directory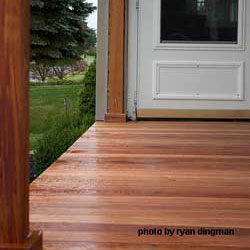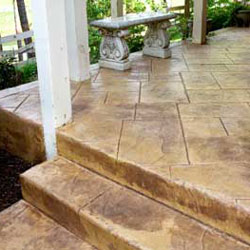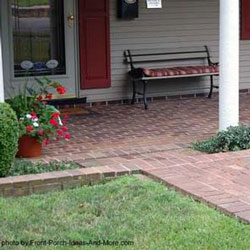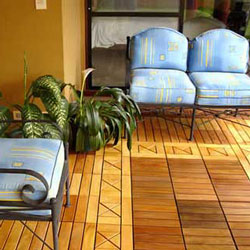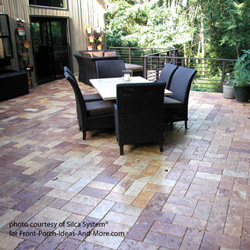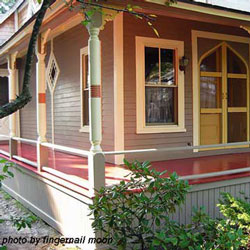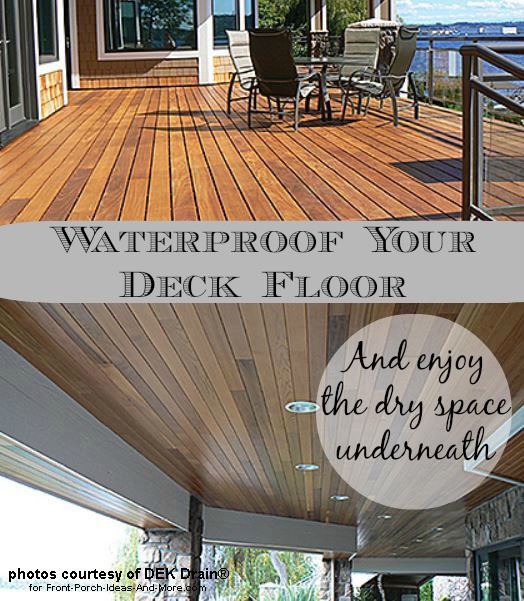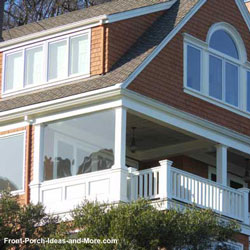 PVC Porch Decking Materials
PVC (plastic) porch flooring is environmentally safe and will last a long time. It is highly durable and is used by residential homeowners as well as architects and builders.

The manufacturing process ensures it retains color and is made to resemble either unpainted or finished wood flooring.

Like other porch flooring, PVC is available in standard sizes. It won't rot or twists and only needs periodic maintenance (clean with water). It is known for its longevity and is one of more inexpensive flooring materials available.



Rubber Porch Flooring
Rubber porch flooring is made from high density polyethylene (usually a mix of polyethylene resins and tires that have been recycled) and as such can withstand extreme temperature variations.

Although sometimes difficult to find, it is available in green, brown, terra-cotta, gray, black, and red. Durable, it can last for 25 years and is easy to maintain. It costs a little more than PVC flooring.


Video: Rebuilding a Porch on an 1860's Era House
When rebuilding a porch on a historic home, attention to details is paramount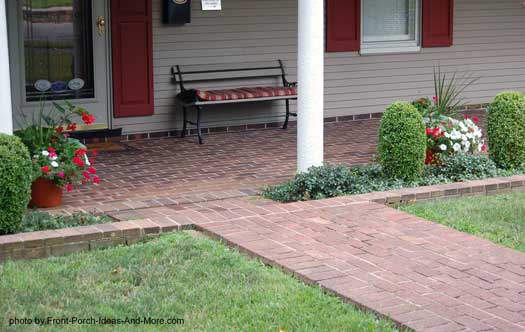 Beautiful brick porch and walkway - Abingdon, VA



See how Nicole transformed her porch and also built a brick paver walkway.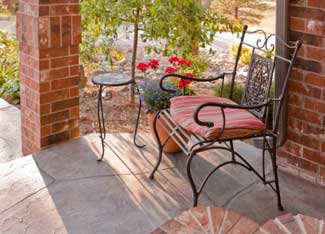 See our response to finding the right enclosed porch flooring option.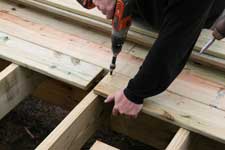 Before you build or remodel your porch floor take a moment and review our porch floor anatomy section where we show you how a porch floor is constructed from the ground up to help you in your building efforts.




Porch

/

How to Build a Porch

/ Porch Decking Materials





The Amazon ads are our affiliate links. Thank you.








Popular Pages
---
Our Sponsors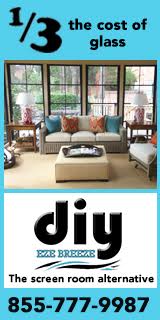 DIY Eze Breeze
Screen Porch Windows
Vintage Woodworks
For Your Porch Parts
Porch Store
Custom Porch Products
PCA Products
Complement Any Home!
End sponsor section
---
---
Copyright© 2009-2017
Front-Porch-Ideas-and-More.com.
All rights reserved.
Content and photos may not be reproduced
in any way without our written permission.