Video: All About a Porchfest
A day of live music on the porches of the Westhaven Community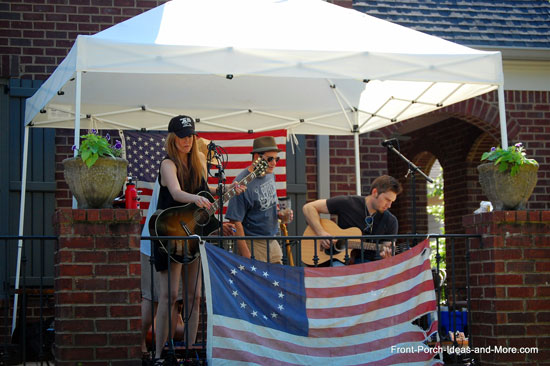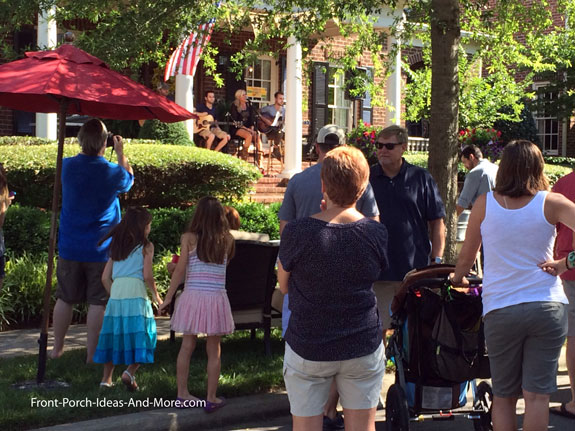 Kids, families, strollers, lawn chairs, coolers, camera clicking - all for the love of their porchfest
Intimate settings! Neighbors and the community bring chairs and enjoy the live music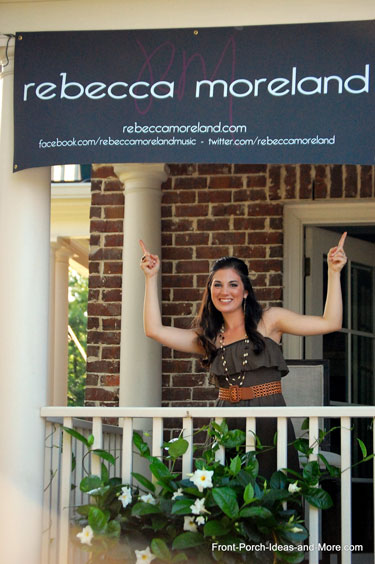 Rebecca Moreland's first time at Porchfest!
Porchfest Up Close And Personal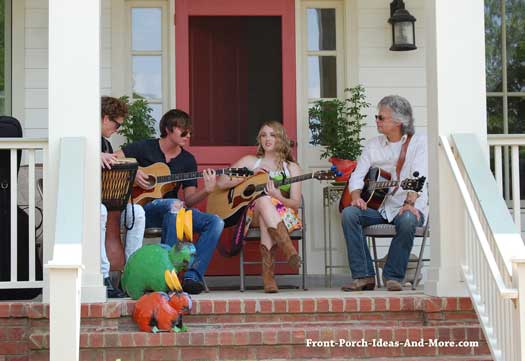 Analise Morelli, Jared Scott, Steve Dean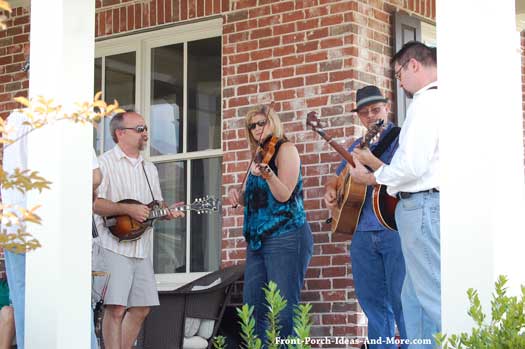 Concord Road
Mitch Reilly
Porchfest Festivities, Folks, and Fun!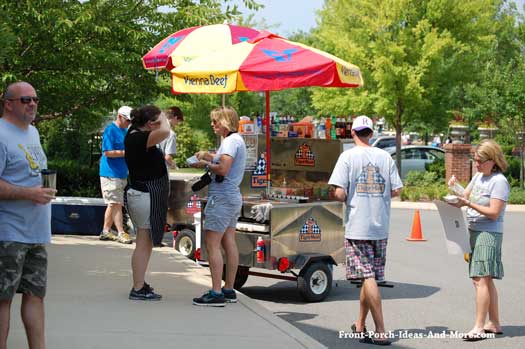 Good Eats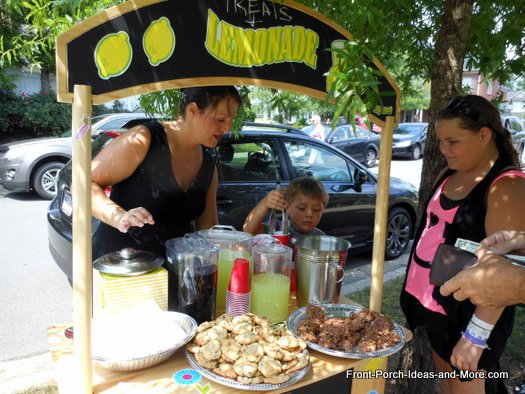 Perfect Lemonade Stand Location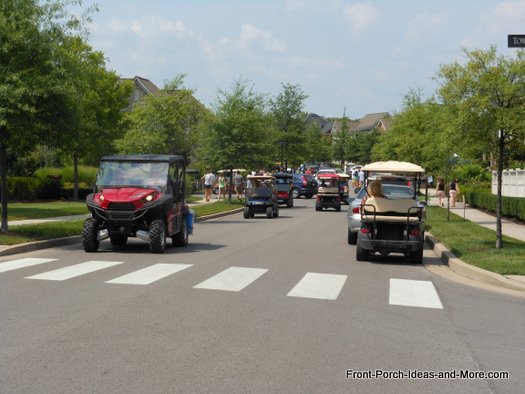 Traveling Between Porches in Comfort
Bikes Work Well, Too
Art Fair - A Fun Attraction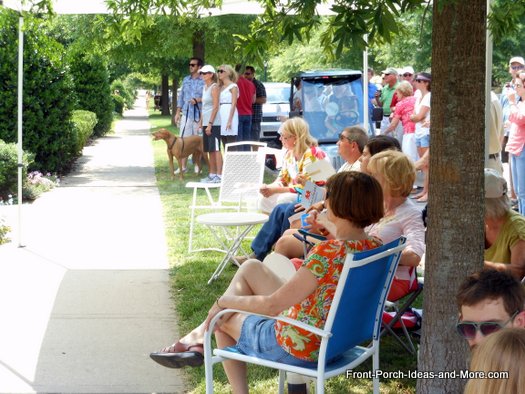 Folding Chairs, Golf Carts, and Music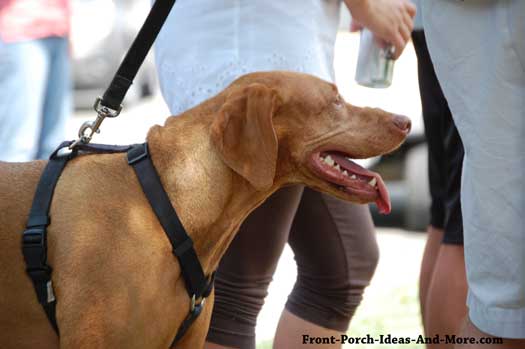 "Sounds a little pitchy to me.."
Let's Hear It For Porchfest!
Porchfest Front Porches
It wouldn't be a porchfest without the front porch. The Westhaven neighborhood is filled with curb appealing front porches - our dream come true! Each is beautifully decorated and landscaped to almost perfection. It is fun just walking the streets and taking in the sights! Here are a few of our favorites for you to enjoy too.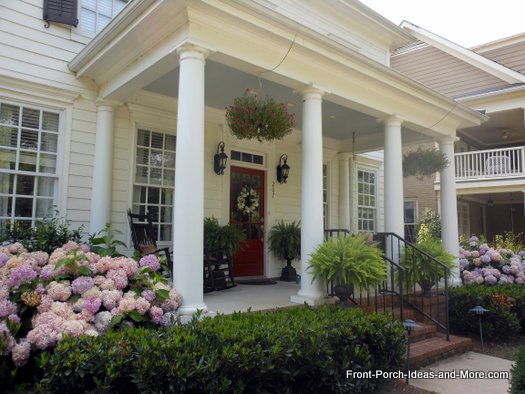 Open front porch with a haint blue ceiling and our favorite porch furniture - rockers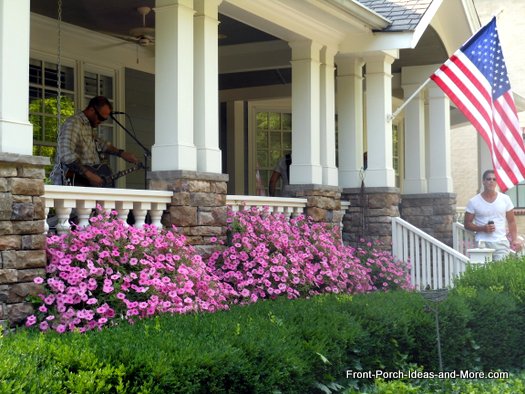 Beautiful flowers, and outdoor fan, and Old Glory blowing in the breeze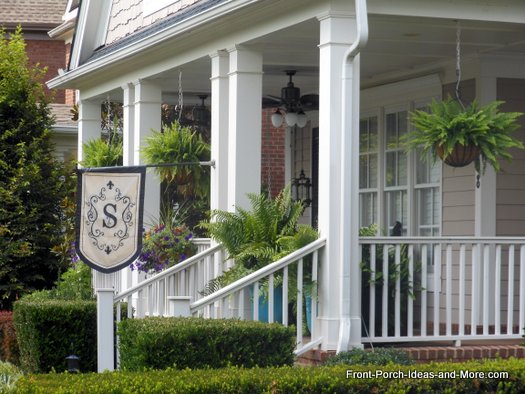 Hanging ferns and an outdoor fan complete with lighting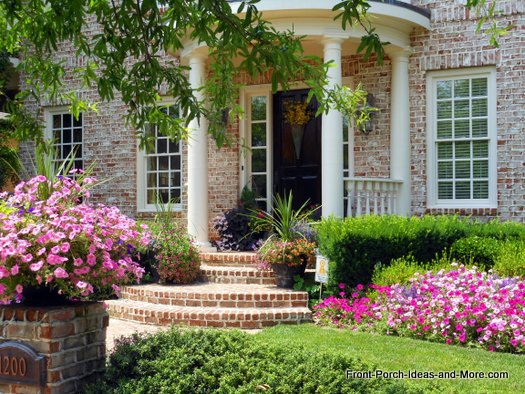 Round front porch and brick walkway landscaped to perfection
Colorful hanging baskets, column brackets, and outdoor
fans make this a comfy outdoor area
Porchfest Events
Porchfests began several years ago in Ithaca, NY. Since that time, porchfests have spread across the country and occur in cities like Cleveland (Larchmere neighborhood), Ohio; Belleville, Ontario (Canada);
We have compiled a list of
Porchfests
for you. Perhaps there is one in your area.