Charleston Vacations
Historic Homes, Grand Porches




Charleston vacations include sun, fun, the ocean, and lots of history. Make sure you take time to enjoy the exquisite historical homes along famous Charleston streets. You'll also find glorious southern porches on a grand scale. Mary and I thoroughly enjoyed the southern hospitality during our visit to Charleston, S.C. When we visited Charleston, we walked throughout the city taking photo after photo of wonderfully designed porches.

We hope you enjoy our front porch photo gallery as much as we did taking the photos.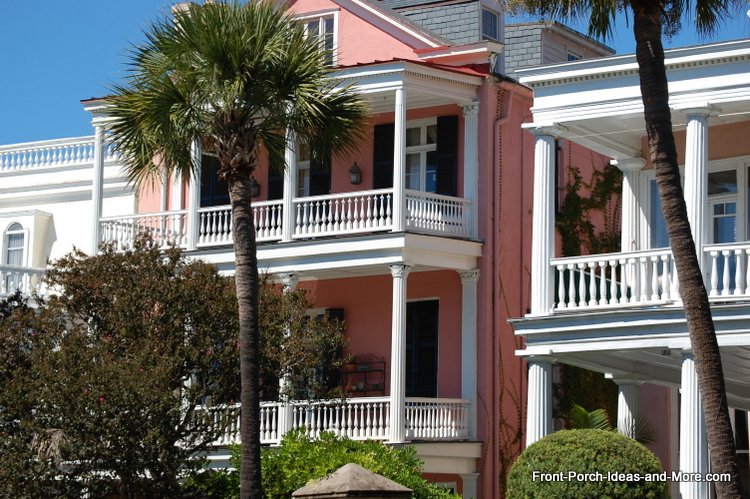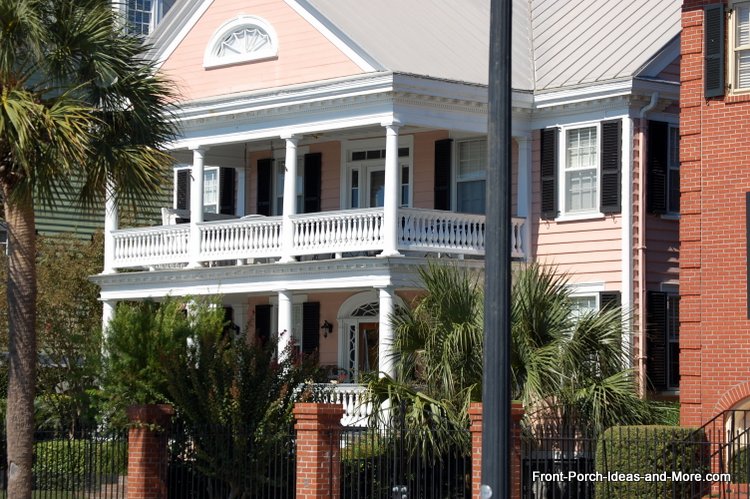 Famous Rainbow Row
Although the homes on Charleston's famous "Rainbow Row" don't have porches, we couldn't help but show them to you.

Built in the mid-1700's, they are the first style of Charleston homes (portrayed in the story of Porgie and Bess) and were the center of commerce. Merchant stores were on the street level and the merchants and families lived on the upper floors.

In 1931, Dorothy Legge began renovating two homes between Tradd and Elliot Streets and inspired the renovation of others to become known today as "Rainbow Row".

Come with us on a short drive along East Bay Street and see the famous "Rainbow Row".


Video: Take a Drive Down Rainbow Row
Charleston Porches Up-Close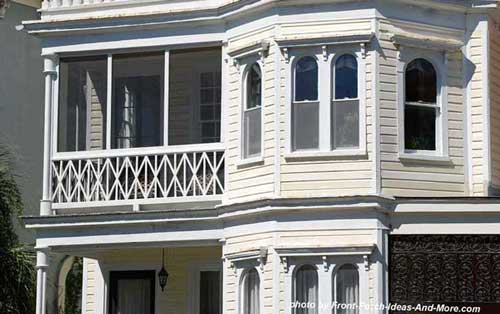 Note the unique balustrade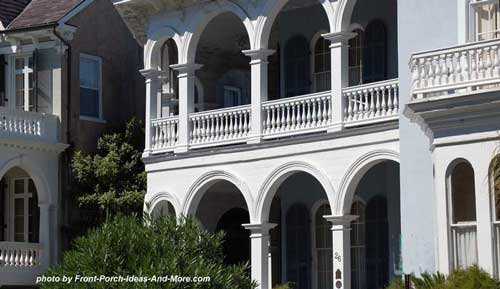 Arched columns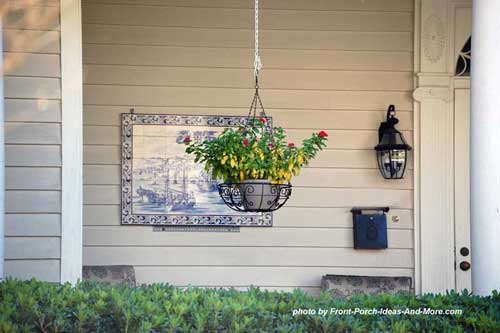 We love artwork on porches. Pretty jazzy, don't you think?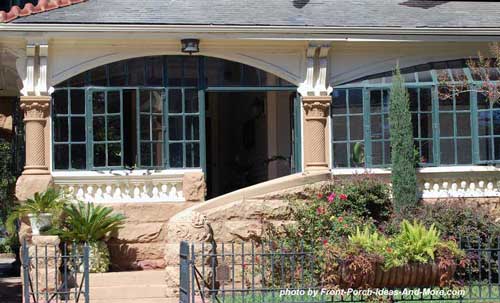 Exquisite column detailing
Charleston Vacations - Historic Porch Tidbits
When vacationing in Charleston, take a horse and carriage ride tour. It's a great way to learn all about the city and it's history. As you travel along see if you can find porches with the following:

Colonnades: A colonnade, characteristic on buildings of Classical architecture, consists of a row of large vertical columns

Haint Blue Ceilings: Blue painted ceilings thought to ward off evil spirits (or mosquitos)

Hospitality Doors: Doors to side porches. When left open, owner would welcome visitors.

Decorative Capitals: moldings forming the crowning or top of a column


---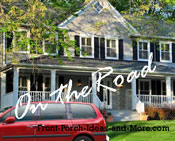 On the Road with Front Porch Ideas and More
If your town has attractive porches, then please let us know. You never know...we might stop by.

If you'd like to know how we travel around to charming places and get paid to look at beautiful porches, we're happy to share.




Porch

/

Porch Design Ideas

/

Porch Ideas from the Road

/

Historic Charleston Homes

/ Charleston Vacations


Advertisements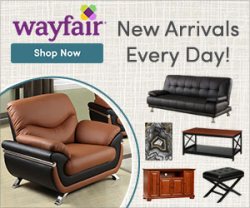 Enjoy Shopping Wayfair (affiliate)
Helpful Links
Popular Pages
---