Dave and I didn't have to travel far to visit Leipers Fork TN. Just a few miles down the road from us. About 25 miles from the heart of Nashville and only 10 miles from historic Franklin TN.

Leipers Fork is the epitome of country living. I bet most people know each other's names here. It's that kind of feeling you get when you eat breakfast at Puckett's Grocery - down home friendliness and basic good living.



Living the Country Life in Leipers Fork TN



I could sit on one of these benches all morning and just watch the people and the cars go by on Main Street. Nobody seems in a hurry here in this lovely town of Leipers Fork TN.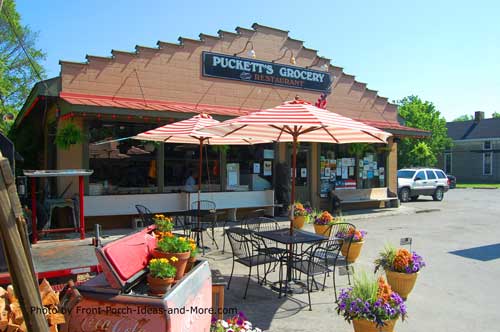 Of course, we went to visit their porches - and yes, they do have porches. In fact, most of the store fronts have super charming porches.

But know what we really wanted? We wanted to eat breakfast at Puckett's Grocery.



Puckett's Grocery & Restaurant



Shanel tells us that Puckett's is a restaurant, gas station and grocery store. On Thursdays they have shrimp boils for the entire family. And you can make dinner reservations on Friday and Saturday evenings.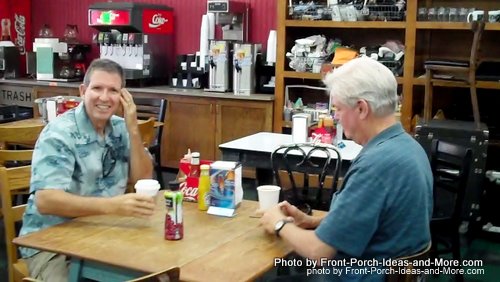 Dave with his brother Chuck - getting ready to enjoy a nice hot breakfast at Puckett's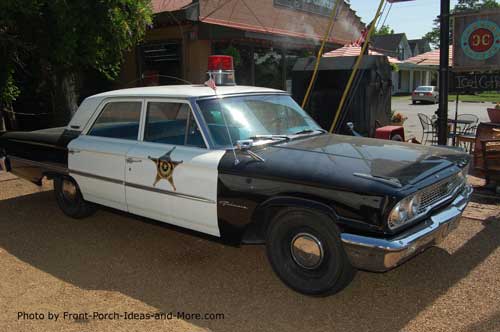 Reminds me of living in Mayberry. I expected to see Sheriff Andy and Deputy Fife at any moment. But no, this is Leipers Fork TN on a Monday morning! Take a stroll through Leipers Fork - hometown USA!






The Friendly Front Porches



Porches and rocking chairs galore in Leipers Fork. Living the country life seems easy here.

Visiting here takes you back to when life was a little slower and more relaxed. I think Dave and I could take up residence in Leipers Fork...you wouldn't have to break my arm.






So many of the store fronts have porches, like this one. Doesn't this inviting entrance just make you want to walk inside?






The red cushions on the wicker rockers and pretty red geranium add such spice to this pretty porch. And I would love to sit on that blue porch swing for a while, too.






This charming porch has a lot of personality. I like the mirror, the wall hangings and the cushioned red Adirondack chairs. The potted ferns are nice accents. Tres chic!






These rocking chairs and plants just have "welcome" written all over them. Love this about Leipers Fork TN.



Every Bit as Charming as It Looks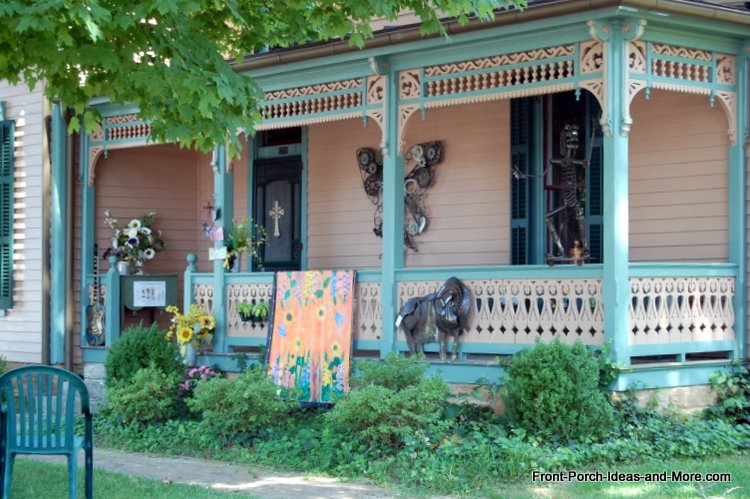 Colorful, charming, Leipers Fork. Come and spend a day in this relaxing country town. We had a really nice visit. It's good for the soul.






Advertisement







Enjoy a Few More Scenes with Us
If You Enjoyed Leipers Fork Porches, Then...
Front porch beauty
We bet you would love the porches of Sausalito, just across the Golden Gate Bridge from San Francisco.



---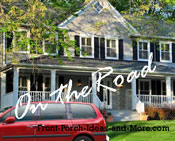 On the Road with Front Porch Ideas and More
If your town has attractive porches, then please let us know. You never know...we might stop by.

If you'd like to know how we travel around to charming places and get paid to look at beautiful porches, we're happy to share.




Porch

/

Porch Design Ideas

/

Porch Ideas from the Road

/ Leipers Fork TN


Advertisements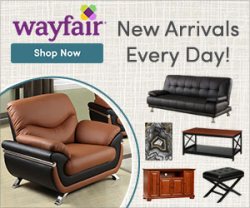 Enjoy Shopping Wayfair (affiliate)
Helpful Links
Popular Pages
---