Great Porches to See in Richfield Ohio




Richfield Ohio was founded in 1809 by Lancelot Mayes. It is believed the community's name came from a weed that grew rich in their fields.

No matter its origin, this quaint community is host to some of Ohio's most beautiful porches.

Dave and I traveled to Richfield Ohio to visit our niece and got to spend some quality time walking the streets to find front porch ideas for you. We were pleasantly surprised at the many styles and exquisite homes our trip afforded us.

We used their new library as our office away from home, sorting through our day's work of photographing porches. It's a tough job! Hope you enjoy our front porch pictures of their great porches.



Lovely porch trim and furniture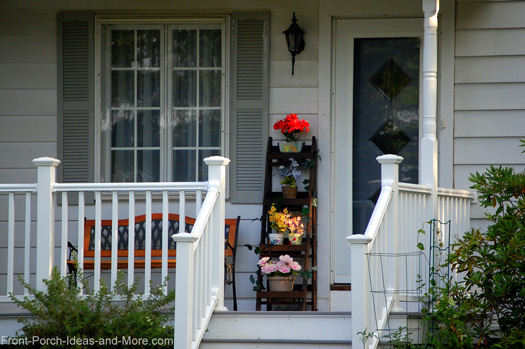 Re-purposed ladder holds potted plants on this charming porch
Farmhouse style - great porch for some porch sittin'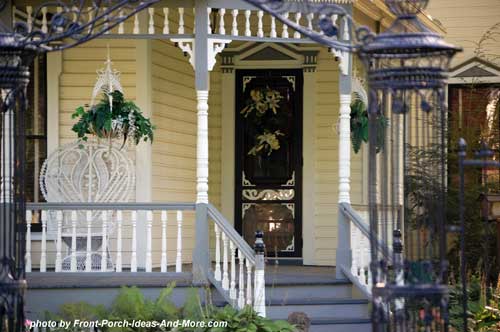 Victorian appeal!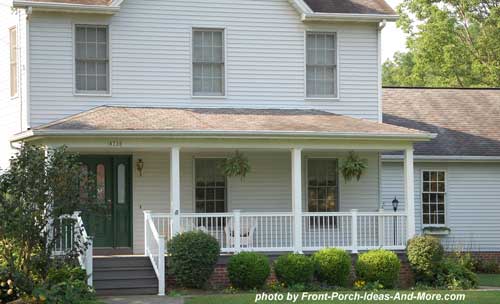 Spacious country style porch
Another view of this beautiful country-style porch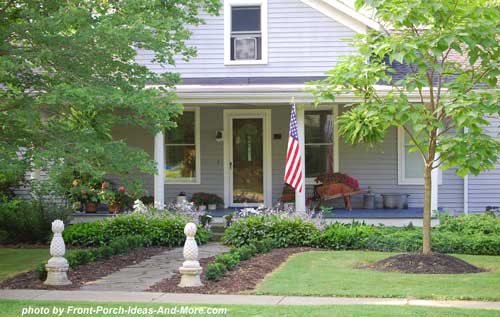 Love this open porch and front yard landscaping
The porch landscaping complements this nice home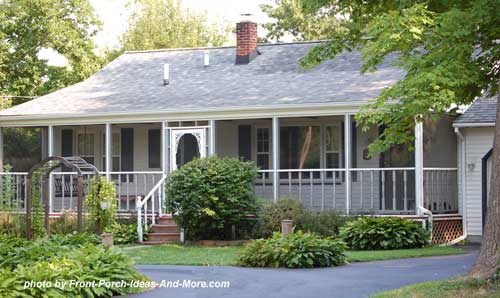 Perfect example of turning your porch into a screened porch!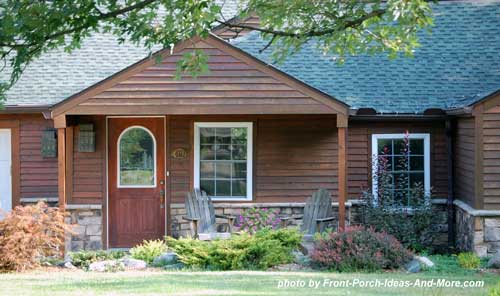 The open porch warms the look of this cabin-style home
Smart looking enclosed porch
Richfield Ohio is a village located in Summit County, Ohio. With a population of approximately 3,286, Richfield lies approximately halfway between Akron and Cleveland. It was historically an agricultural center but now, like most communities is also commercial.

Of historical note, four of John Brown's children are buried in Richfield's Eastview Cemetery. John Brown was a noted abolitionist. His children, Austin, Charles, Peter and Sarah, all died in 1843 due to a smallpox epidemic.

If you are traveling through northern Ohio sometime, be sure to stop off in Richfield and enjoy some great porch views!



Let's Look at the Porches of Madison, Indiana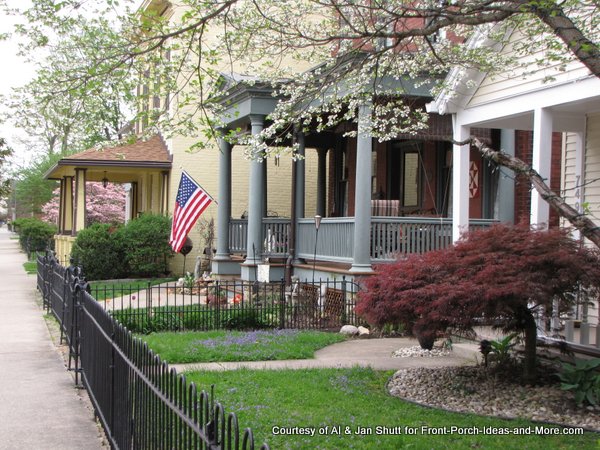 Advertisement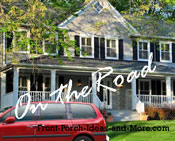 On the Road with Front Porch Ideas and More
If your town has attractive porches, then please let us know. You never know...we might stop by.

If you'd like to know how we travel around to charming places and get paid to look at beautiful porches, we're happy to share.




Porch

/

Porch Design Ideas

/

Porch Ideas from the Road

/ Richfield Ohio


Advertisements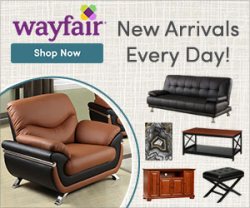 Enjoy Shopping Wayfair (affiliate)
Helpful Links
Popular Pages
---