Build a Porch Part 1 of 3
Construction of Porches in Texas Hill Country
This is Build a Porch Part 1 and we are really pleased we have the opportunity to let you see how a combination open porch and screen porch are built on a dream home located in the Texas hill country.



From the construction site and conceptual drawings to final completion, these photos depict the building process and may give you great ideas for your own "dream porch".

Our many thanks to RC Mickel and family who are so kindly sharing their photos with all of us.

They've chronicled the entire building process, from land purchase and design through construction on their website.

Conceptual drawings of the home and porch were created using Google SketchUp (this is a free 3-dimensional drawing tool on Google). Please see our Resource Page link below to learn more about this fantastic home and great porches!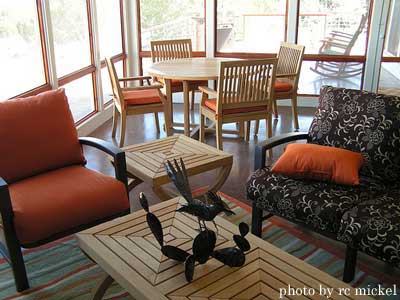 Building Site and Conceptual Drawings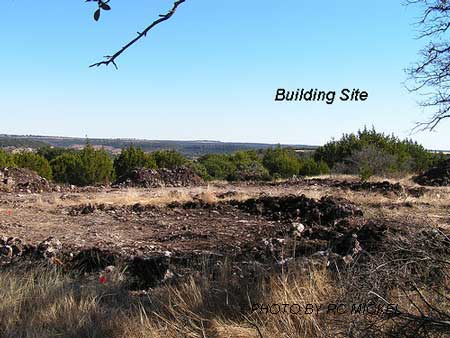 The building site is located in the Texas hill country. The porch is divided into two specific areas, one for screen porch and the other for an open area porch.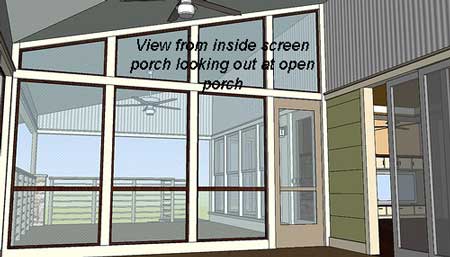 The screen porch consists of redwood screen frames and its own fireplace. The open porch area consists of a concrete floor and steel railings for safety.



Foundation and Framing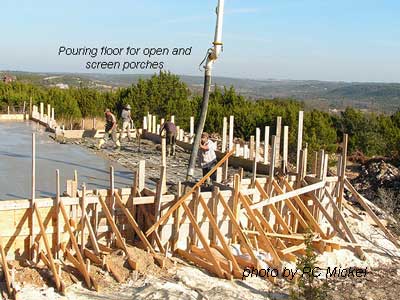 The floor is poured concrete.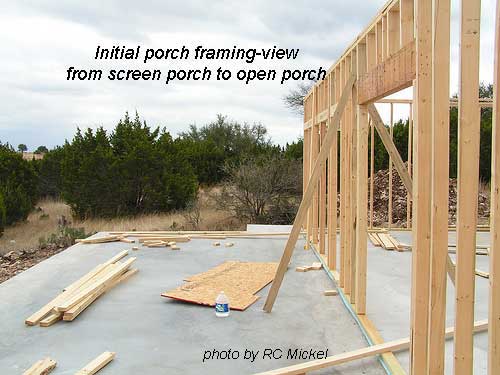 The initial framing of the porches is completed. The screen porch walls have been installed and the porch roof beam is in place.

Continue to Part 2 - more RC Mickel Screen Porch Construction Pictures


See our Resource Page for more RC Mickel photos and construction details





Porch Home

/

Build A Screened Porch

/ Build A Porch Part 1






The Amazon ads are our affiliate links. Thank you.




Popular Pages
---
Our Sponsors
Porch Store
Custom Porch Products
Vintage Woodworks
For Your Porch Parts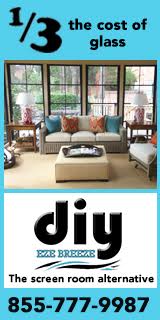 DIY Eze Breeze
Screen Porch Windows
PCA Products
Complement Any Home!
End sponsor section
---
---
Copyright© 2009-2017
Front-Porch-Ideas-and-More.com.
All rights reserved.
Content and photos may not be reproduced
in any way without our written permission.