Front Porch Appeal
Issue #39 October 2012
Porch News and Ideas for Porch Lovers
October is our favorite porch month. Mary and I love what autumn has to offer, cool air, beautiful colors, and of course, decorated porches.

Although some of you may have experienced snow already, those of us in middle Tennessee are enjoying the brilliance of the season. Warm days and cool nights - perfect for porch sitting.




Fall is a perfect time to do a few porch crafts with your kids or grand kids. We had fun making a scarecrow for autumn and a black cat for Halloween with our grandchildren. We've included links to download free instructions for both below!

Halloween has never been more popular and will be here in less than a week. Get ideas for decorating both your porch and yard this year - more details below.



What's Inside Our October 2012 Edition
Are You Decorating Your Porch for Halloween?
Photo courtesy of
Birshykat
We have lots of fun and spooky
Halloween decorating ideas
for you this year!

Scarecrow Project Update
Last month we featured the beginning of our scarecrow making project.
Glad to report our scarecrow, whom we call Willard, is finished and has been standing guard on our porch.
We've posted the
tutorial for building a scarecrow
on our site if you would like to make one for fall or Halloween. It's a fun project for the entire family.
Make Our Black Cat Too!
Easy to make and perfect for any front porch or yard -
use our instructions and download our free template
Pumpkins Galore
Tis the season for pumpkins and pumpkin decorating. We thought you might like to see a few uniquely carved pumpkins.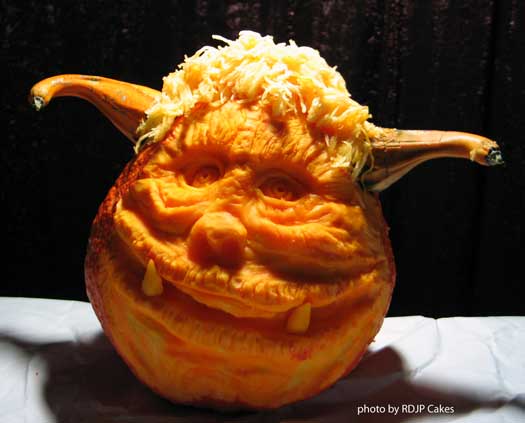 above photos courtesy of RDPJ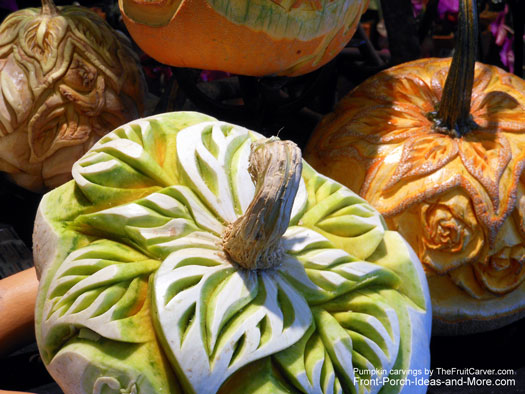 photo courtesy of
FruitCarver.com
Be sure to check out our many other
pumpkin decorating ideas
.
Featured Front Porch


Metal roofs have must be popular; we see lots of them on our travels. We would love to hear from those who have metal roofs on their homes or porches (photos too!). Tell us what you like or don't like about them. We'd love to hear from you.






Send Us Your Pictures
Two people will receive a $75 Amazon gift card
Our Autumn and Halloween Picture Fest!
Would you share some of your autumn and Halloween porch pictures with us? We're looking for fun and inspirational pictures to share on our website and Facebook page.
See
how you can send your pics to us.



To show our heartfelt appreciation, we will randomly choose two lucky souls to each receive a
$75 Amazon gift card
.
Just in time for holiday shopping - or to treat yourself.
Available Now!
There is still time to get your copy of our eBook,
Autumn On The Porch
, containing over 250 pages of autumn porch decorating ideas from 40 bloggers.
You will find a myriad of ideas to use this fall, everything from pumpkin topiary ideas to a cute owl wreath. We've even included a treat or two to enjoy on your porch.
If you love decorating or don't have a clue as to how to dress your porch for fall, we know you will find plenty of ideas in this colorful eBook.
To learn more or to order a copy for yourself or someone you know who loves to decorate, please check out our
Autumn On The Porch


Update - Kitchen Table Entrepreneurs
Last month we divulged we were writing an eBook about how we work together as a couple and how we created this informational web site from our kitchen table.
We received lots of good feedback from being featured on National TV for a segment on
Kitchen Table Entrepreneurs
. Many people expressed an interest in being notified when our book is written.
Mary and I have been diligently writing our book and are making good progress. If you'd like to be notified when our eBook is ready, enter your email address
here
. We won't use your email for any other purpose.
From The Porch Steps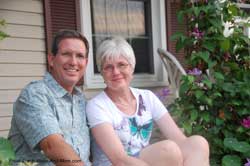 Mary and I know you are busy but see if you can add one more thing to your
To-Do
list for fall:
Porch Sit for one morning or afternoon, all day preferred.
Watch a leaf fall, a bird fly, the breeze blow.
Count your blessings, remember enjoying a fall day from your youth, recall a childhood friend.
Smell the air, watch the clouds float by, be grateful.
Lowers blood pressure, clears the mind, increases your joy.
Time well spent.
Hugs from the porch steps,
Mary & Dave
Please Support Our Sponsors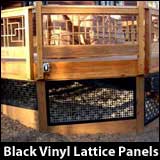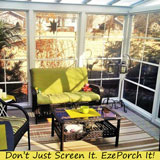 Join our Porch Community on Facebook
You're invited to be part of our Facebook community. We share ideas with one another for decorating and using our porches.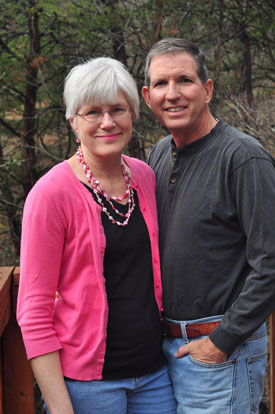 Happy porch sitting from your friends,

Mary & Dave


Life is short. Enjoy your porch.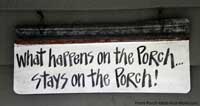 Affiliate Disclaimer: We may earn a commission on products that we recommend.





Porch Home

/

Newsletter Signup Page

/

Back Issues

/ October 2012