Outdoor Halloween Decorations
for a Fun Porch
Outdoor Halloween decorations for your porch and yard make this holiday a favorite for many. Our grandchildren just love Halloween and our niece even has her birthday on that day. For Mary and I, its a fun time of year.

Whether you are looking for scary Halloween decoration ideas or just want to create fun Halloween decor on your porch, come along with us.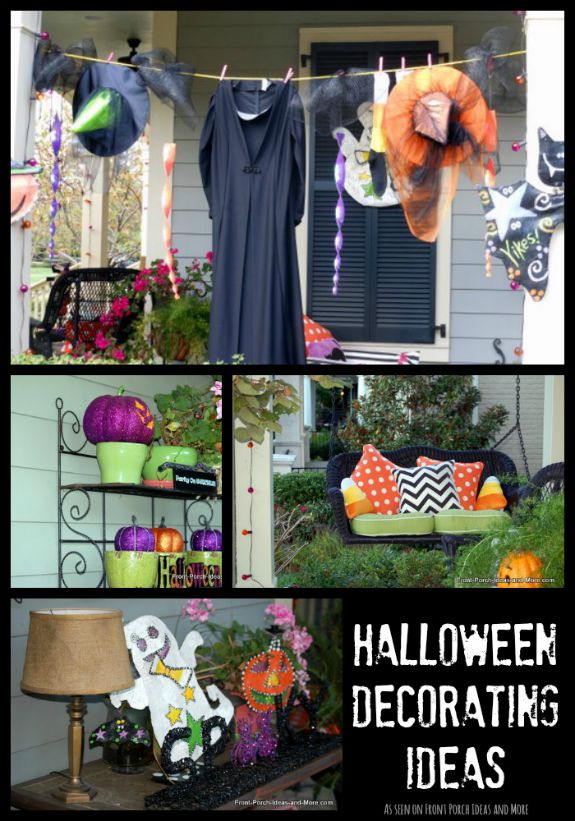 We have all kinds of Halloween decorating ideas here
Use These Halloween Decorating Ideas
Our Halloween decorating section has something for everyone, from scary decoration ideas to fun projects for the entire family. Enjoy!















Spooky or Fun?
Combining a little Halloween and a little fall decorating on or around your front porch can make for some pleasant displays like the one above. We like this one as it is simple in design yet so memorable and eye-catching. Don't you think?

No matter your age, Halloween can be either a "spooky" holiday or one filled with the brilliance of autumn colors punctuated with craftily carved pumpkins, bales of straw, and colorful mums.

Which do you prefer: spooky or fun?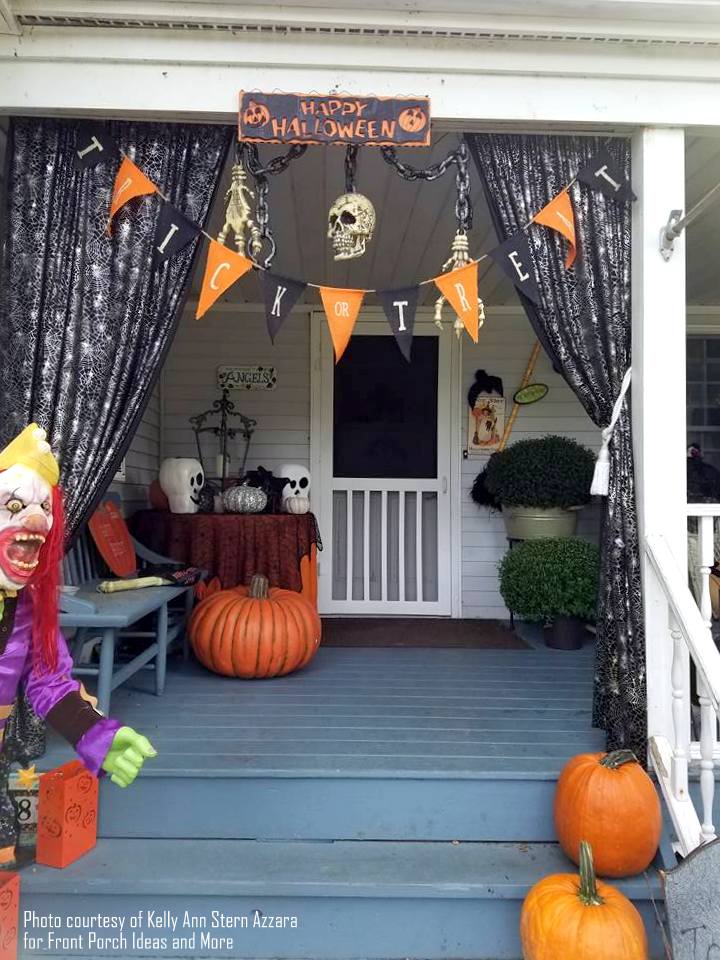 Photo courtesy of Kelly Ann Stern Azzara
Kelly Ann's Halloween porch is a blend of spooky and fun - but we think mostly fun. We just love how she puts up these fantastic Halloween curtains - that she made herself.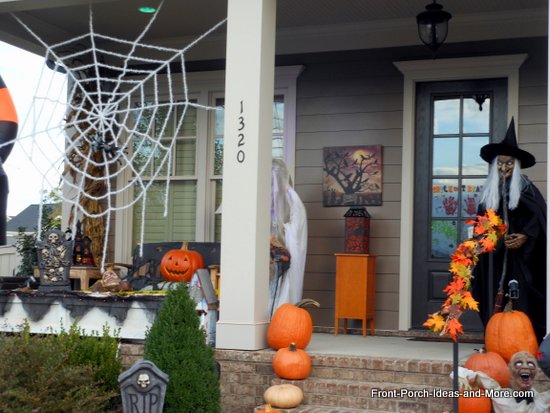 You can use your entire porch to decorate for Halloween!
Halloween Decorating Ideas - How About Some Spiderwebs?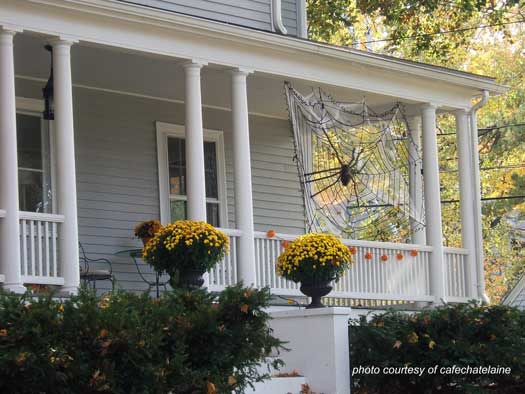 photo courtesy of cafechatelaine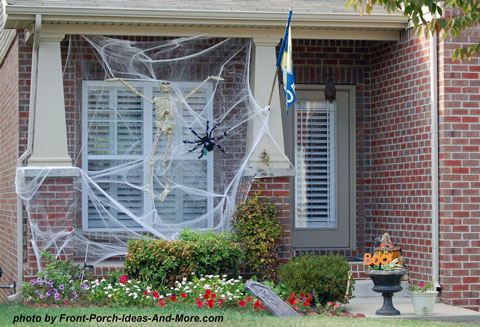 Spiderwebs as shown in the two pictures above are forever popular. The skeleton in the second photo adds a little more "spookiness" to the scene.

However, when adding elements to scenes make sure they are comparable in size; otherwise, your display may look a little odd.



Eye-catching and memorable Halloween decor -Photo courtesy of birshycat
Do You Like Mr. Pumpkin Man?
He's really cute, don't you think?


Note how well a singular outdoor Halloween decoration, like Mr. Pumpkin Man above, may be all you need. We are sure he gets plenty of smiles from people passing by.







Themes for Your Outdoor Halloween Decorations
To maximize the effect of your Halloween decorating ideas, decide on a theme.








Perhaps you want to create a spooky graveyard complete with ghosts and goblins that haunt the night. Or, a haunted house theme that not only looks scary but sounds it as well.



Have Enough Space for Outdoor Halloween Decorations?
Once you've settled on a theme, here are some more general ideas for outdoor Halloween decorations to make your house the talk of the neighborhood.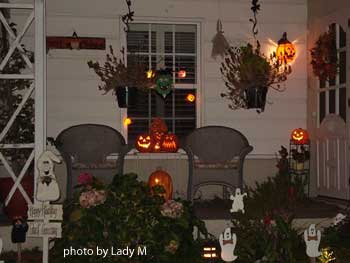 Consider the size of your porch and yard. If it's rather small in size it may not be right for a haunted house simply because not enough room. Try simple ideas - less is more.
Don't try to crowd too much into a small space as it won't usually have the effect you want. Rather, try some simpler ideas (less is more).
No matter the size of your porch, lighting can have dramatic effects. Use low lighting but make sure the area is safe. You can use Halloween lighting on the railings or under the eaves of your porch.
Just Plain Cute - Do You Agree?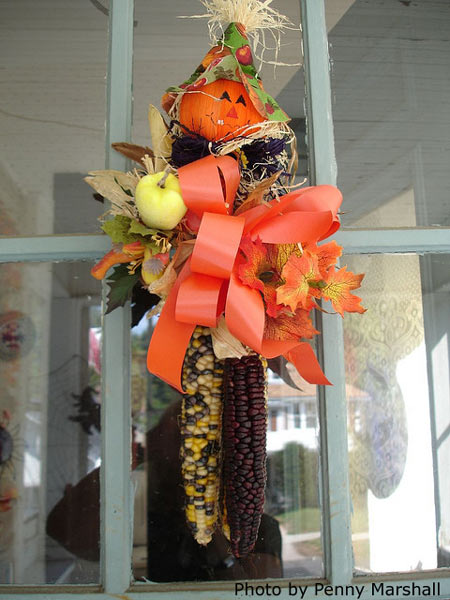 What a fun way to use colorful ears of corn, autumn leaves and a mini pumpkin.
Notice the lantern and cute jack-o-lantern pumpkins
Dirt Princess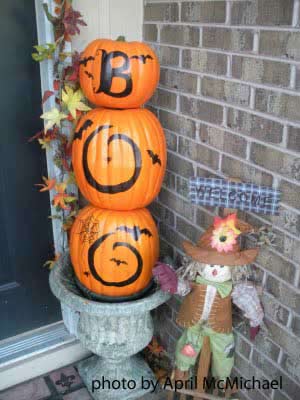 We found a really neat gardening blog authored by "Dirt Princess".

After having to toss out the fresh pumpkins on her porch due to high humidity, she came up with the idea of putting foam pumpkins on the porch.

She marked "BOO" on these pumpkins in fancy writing using permanent markers.

Aren't they so cute?

And better yet, she wrote a fancy monogram on the backside of the middle pumpkin.

So when Halloween is over, she can just turn the pumpkins around and they can last through Thanksgiving!

Thank you Ms. Dirt Princess for your wonderful gardening blog. Love it.



Combine Autumn Decor with Your Outdoor Halloween Decorations
You can combine fall decorations with a few traditional Halloween decorations like the porch below to create a nice look.





Old standbys still look great. Use bails of straw, some well-placed corn stalks, and a pumpkin or two to create your Halloween look.





Mums are not only ideal for fall but work well for Halloween as well. You can place them strategically on steps, railings, or even in hanging planters.

Don't forget Casper the friendly ghost. Not all Halloween caricatures have to be ghouls. Use happy ghosts and other figures to give your porch a fun look for the kids.

Decorate around your existing items. This birdhouse takes on a different appeal surrounded by pumpkins.





Create seating areas with bales of straw or use them for tables and decorate with pumpkins and other objects.

Again, lighting can play a major role. Use lights to highlight your Halloween decorations - spot lights with blue or even black lights will do the trick.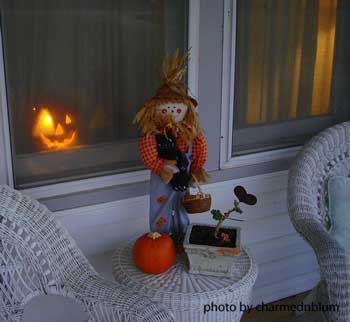 Please Don't Leave Already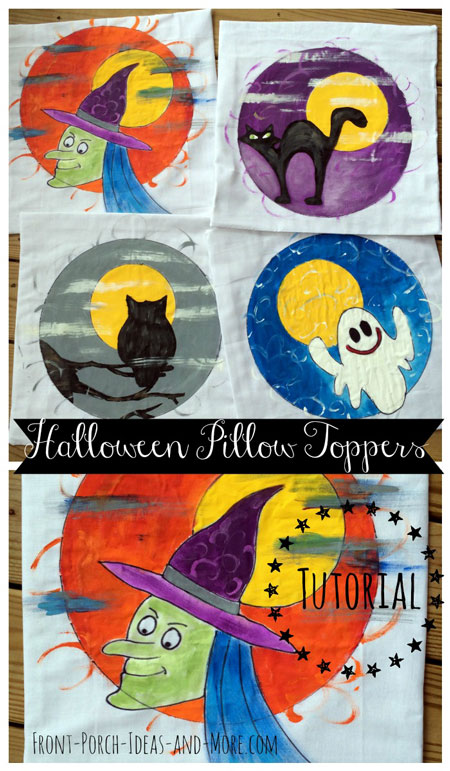 See our fun tutorial for making these cute Halloween pillows
. With all this inspiration, we hope you found some outdoor Halloween decorating ideas for your home and porch.





Advertisements
Find top-rated service pros
Advertisement
Our Sponsors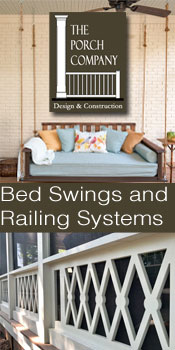 Porch Store - Custom Porch Products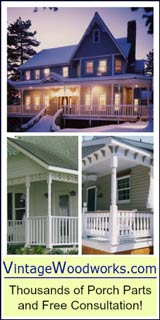 Vintage Woodworks for Your Porch Parts
PCA Products Complement any Home
---
Advertisements
---
Get Our Newsletter,
Front Porch Appeal
and a bonus!
Learn more
!
Subscribe and also receive our eBook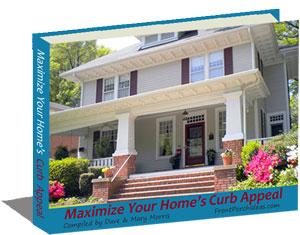 We will use your email address only to send our newsletter and this helpful ebook on curb appeal!
Enjoy our
back issues
.
---
What's New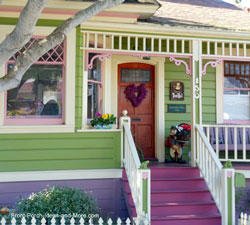 See Our Latest Updates
Get Our Porch Ideas Generator eBook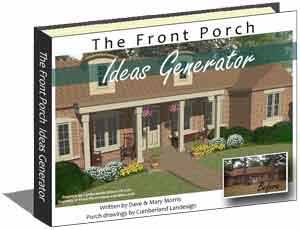 See Our Porch Illustrator eBook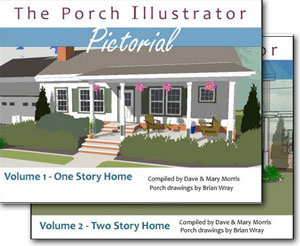 Search Our Site

Porch Ideas Network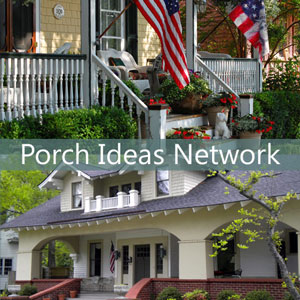 Have a wonderful day!