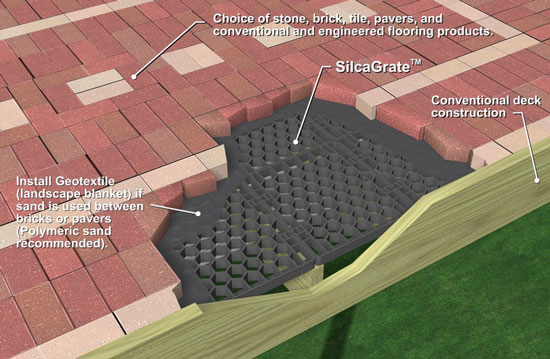 Use brick, stones, or other decking materials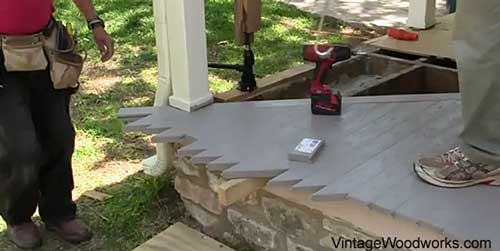 See How To Install Around Corners, Rim Boards, & Thresholds
Other Porch Floor Construction Considerations
Don't Forget Your Electrical Requirements
If you haven't already, now's the time to plan for your porch electrical requirements. If you have to run cable to electrical outlets, now would be the time to do so. We highly recommend you use our
porch electrical section
as a starting point for determining all of your electrical needs like lights, fans, receptacles, etc.
Keep Your Porch Dry
Often times porch owners encounter water issues whether on or under the porch or the surrounding area. If you believe you may have such issues, be sure to see our
waterproofing a porch floor
and our
lawn drainage problem resolution
.
Repairing Your Porch Floor
It may become necessary to repair or replace your porch floor and if so, check out our answer to a site visitors' question about
repairing her porch flooring
.