Christmas on the Porch
Front Porch Appeal Newsletter - Issue # 88


Christmas is just around the corner! We just barely finished the turkey from Thanksgiving. Where does time go?

Along with some special holiday lighting and porch decorating ideas we thought you'd like, Mary and I wanted to share some gift ideas and you don't have to leave the porch (or home) to get them. That works for me!

We know lots of folks like the hustle and bustle of holiday shopping, but as for me, I'd much rather do it from the comfort of our porch or favorite chair. (Shopping for seven grandchildren can be rather befuddling.)



Sit Back and Enjoy These Christmas Scenes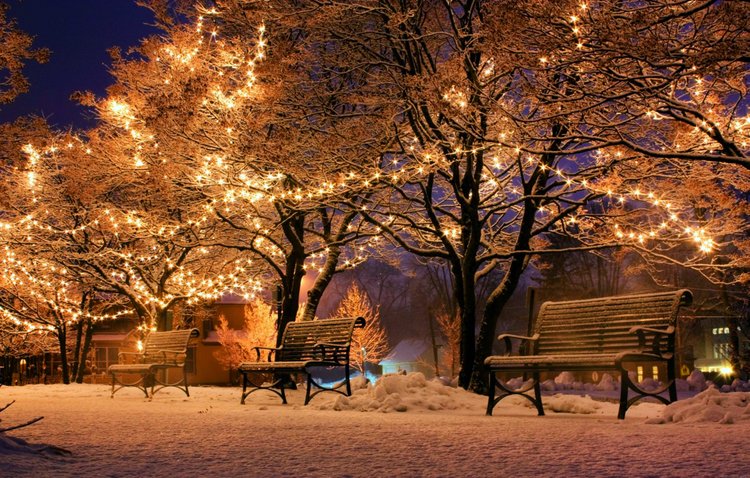 Imagine yourself in this magical place
Can you just hear the jingle bells and the swish of the sleigh in the background? It's fun to think about. Do you agree?



It's nice to stroll along shops that display twinkly lights and greenery
The charm of fresh greenery with little white lights is undeniable this time of the year.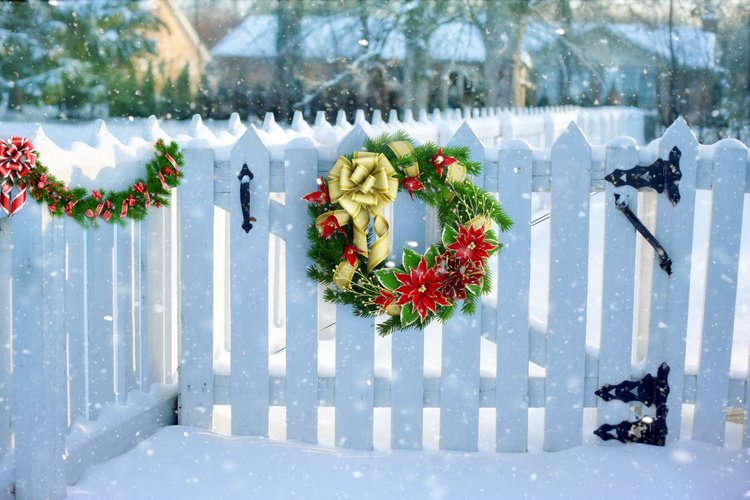 Who doesn't love a beautiful wreath on a fresh white picket fence
And to have it snowing, too. Nothing says "welcome" quite like this beautiful holiday scene.



Now for Some Wonderful Christmas Decorations
Take a look at these lovely Christmas light displays. Some come from our travels and others have been shared with us. Each has its own Christmas beauty.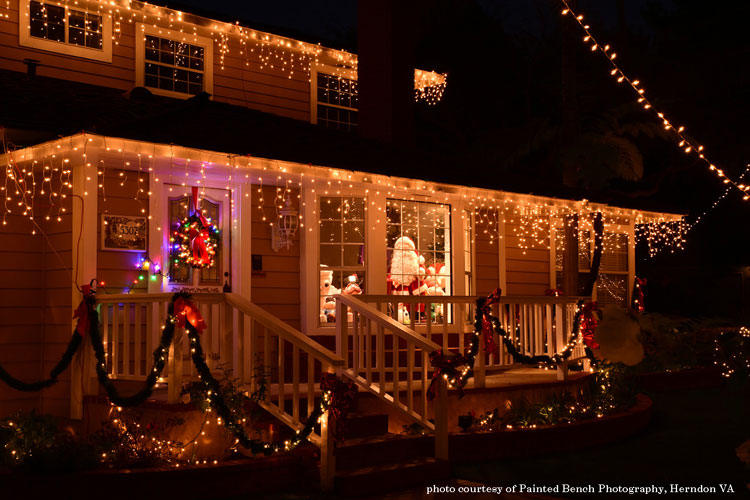 Icicle lights and Santa - photo courtesy of Painted Bench Photography, Herndon VA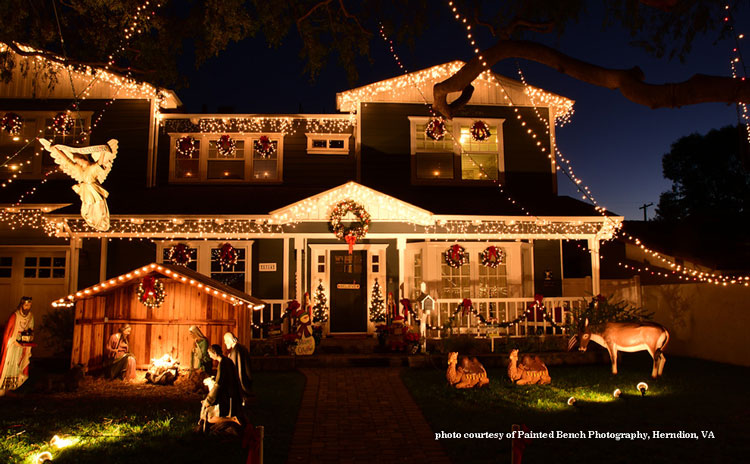 Capturing the meaning of Christmas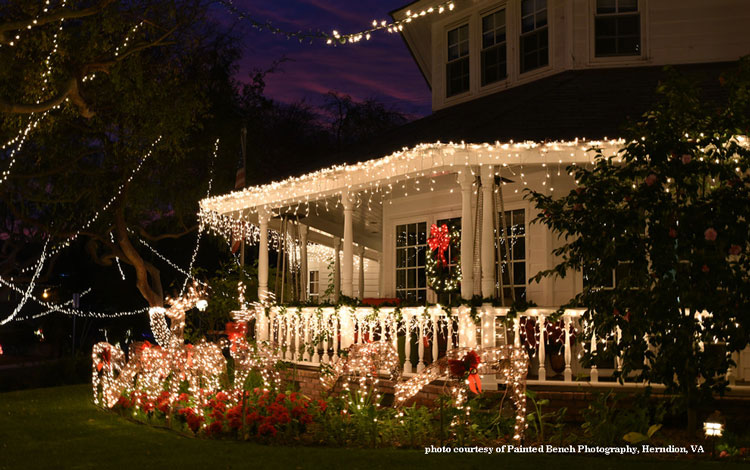 Santa's reindeer in lights
One of my favorite Christmas porch decoration photos; love the simplicity.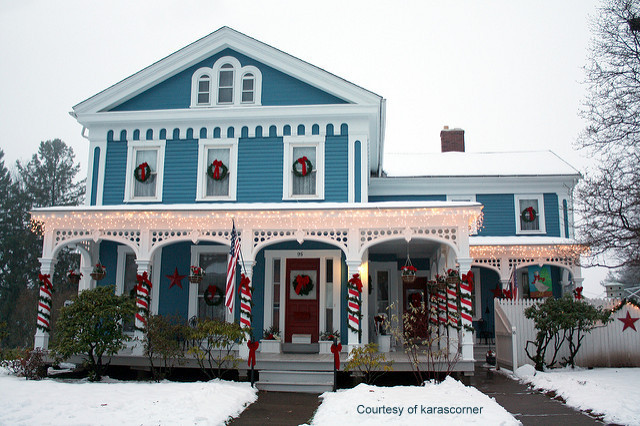 Simple but elegant Christmas porch decorations - courtesy of Karascorner



Love this simple and easy to do front door ornament; see more in our Christmas Door Decoration section.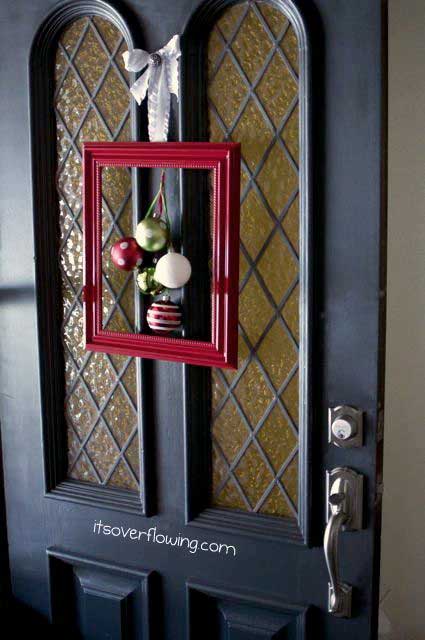 photo courtesy of It's Overflowing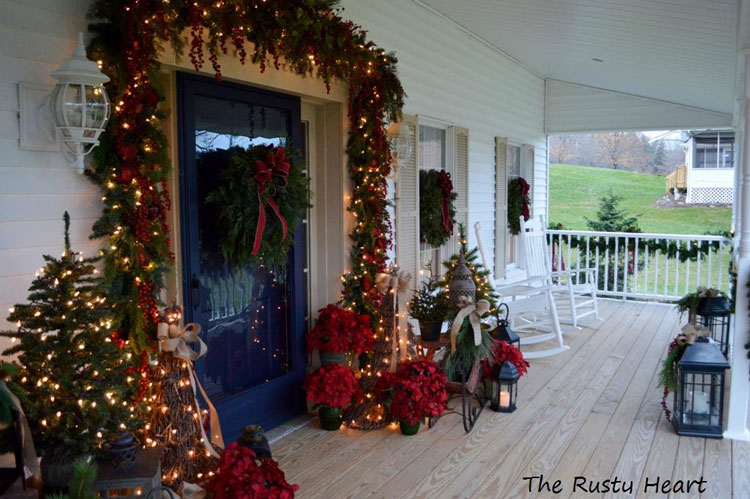 Get elegant Christmas decorating ideas - photo courtesy of The Rusty Heart
Enjoy plentiful Christmas decorating ideas along with tips for outdoor lighting and more.



Gift Ideas in Our Porch Market
Visit our Porch Market for gift ideas
We hope it helps you find a nice gift for someone you care about. Thank you for looking!



Holiday Memories


When our sons were young, we used to go out for a special dinner at Christmas time. Usually on Christmas eve or the evening before.

Prior to heading to the restaurant, we'd draw names and then go shopping for the gift for the name we drew. The limit was $5. During our dinner we'd exchange our gifts; sometimes they would be silly and sometimes they would be surprising at what we could find for $5. But always there would be moments of glee to find out who shopped for who and what they found.

Today we still have some of those $5 gifts and they bring back warm memories. It's a tradition we carry on with our grandchildren.

Does your family have little traditions like ours?



Christmas Decor Ideas for You
Mary and I wanted to give you a few Christmas decoration ideas that you can order right from your home and avoid the madness. If you're like us, online shopping is our norm now.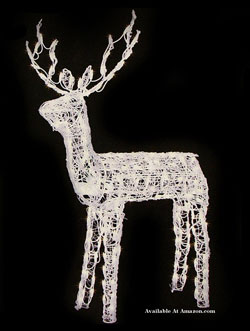 Animated crystal 3-D standing buck reindeer
- available on Amazon (affiliate link)
The head moves side to side and is lit with 140 clear bulbs to light up your yard!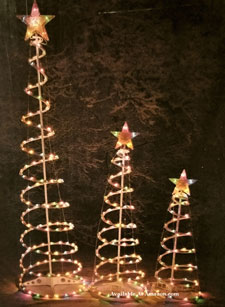 Lighted spiral Christmas trees
- available on Amazon (affiliate link)
Create your own Christmas tree extravaganza with these spiraling lighted trees.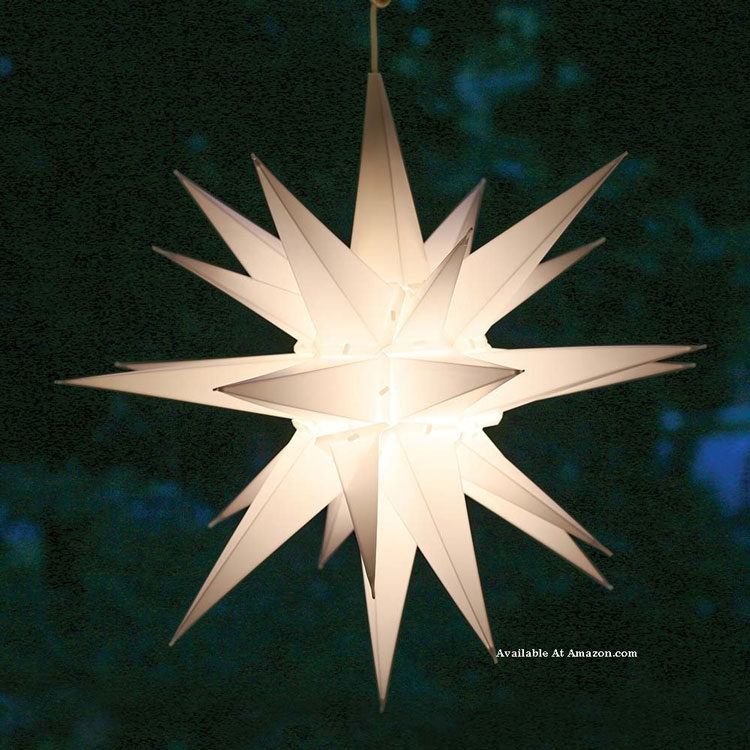 Moravian porch star
- available on Amazon (affiliate link)
Historically a part of North Carolina's Moravian Church, this unique decoration is seen on porches across the United States during Christmas.

Linkable icicle lights with 8 lighting modes
- available on Amazon (affiliate link)
Perfect for outdoors, these icicle lights have 8 modes to brighten your holiday...
JOY nativity outdoor decoration - available on Amazon (affiliate link)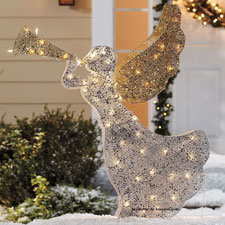 Lighted nativity trumpet gold silver sequin angel
- available on Amazon (affiliate link)

36" LED twinkling snowflake Christmas decoration

- available on Amazon (affiliate link)

Illuminated with LED lights, this (and a few others) will make an amazing holiday display.




You can find lots of fantastic outdoor Christmas decorations at Amazon.com.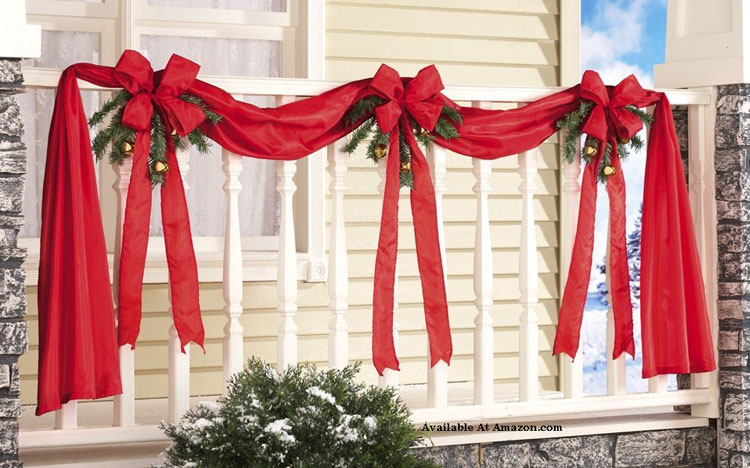 Porch railing garland - available on Amazon (affiliate link)
Christmas Porch Projects
Our Christmas Mailbox - a True Favorite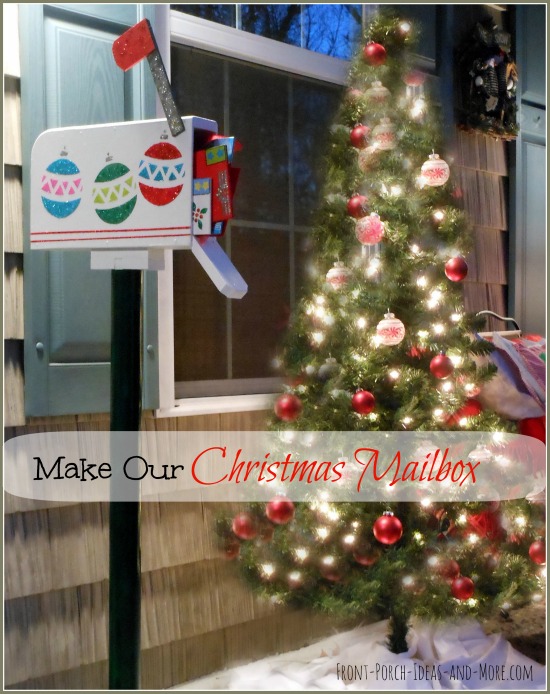 Use our tutorial to make your own!
Make These Christmas Pillow Toppers
Here they are. Our quick Christmas pillow toppers.
Our Pick for a Charming Cottage House Plan
Adorable cottage house plan with inviting front porch. Check it out at FamilyHomePlans.com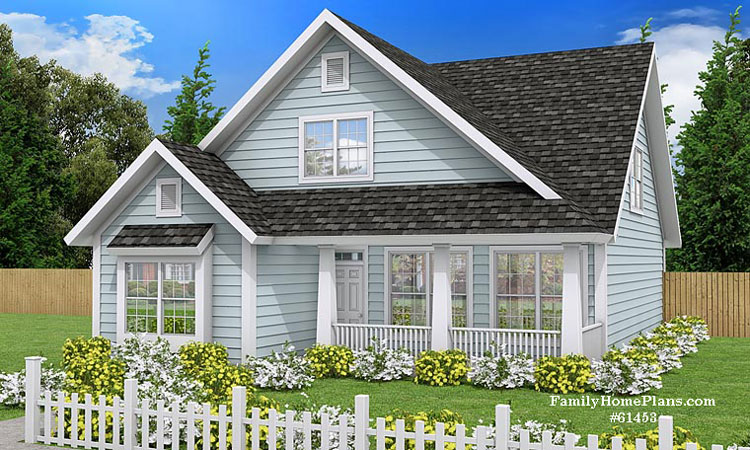 Charming 1500 square foot cottage with porch - Family Home Plan 61453
Please Visit Our Fine Sponsors
We value our sponsors and the products and services they provide.








Join Our Porch Community on Facebook
You're invited to be part of our Facebook community. We share ideas with one another for decorating and using our porches. We have nearly 10,100 porch friends and would love to count you among them.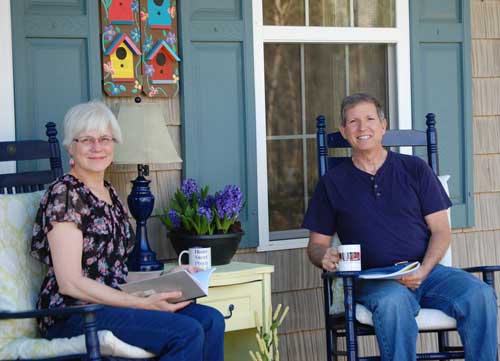 Happy porch sitting from your friends,

Mary and Dave


Life is short. Enjoy your porch.





If you make a purchase through one of our affiliate links, we earn a commission but at no cost to you. Here is our

full disclosure

about affiliate marketing.

We are a participant in the Amazon Services LLC Associates Program, an affiliate advertising program designed to provide a means for us to earn fees by linking to Amazon.com and affiliated sites.








Porch Home

/

Newsletter Signup Page

/

Back Issues

/ December 2017











Popular Pages
---