Learn How to Build a Patio Porch
Expand Your Outdoor Living Space
Learning how to build a patio porch can be a great do-it-yourself project to create additional outdoor space and curb appeal for your home.

We showed you some really dynamic patio porches in our patio ideas section. Now, through the following videos and along with tips and some must-know information, you'll be able to assess whether this is the right project for you.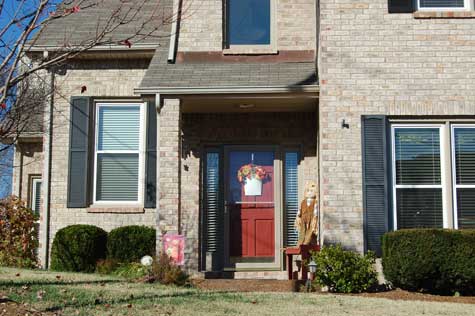 The home pictured above has a very small porch and can be expanded by a patio area. The porch extension will not only create space for seating but also add to the appeal of this home.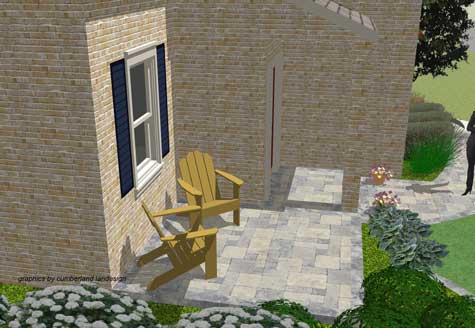 The 3-D rendering above shows the same house but with a patio extension. The patio porch will be large enough to accommodate several people and landscaped for additional appeal.


Depending on the size, most patio porches can be built in two weekends. Although it requires a minimum amount of tools it is labor intensive. You will also have to handle heavy bags of sand or fill material and pavers.



Watch This Video: How to Build a Patio Foundation
The following video from Lowes explains the steps to creating a foundation on which to place the pavers. A smooth packed foundation that drains well is key to patio construction.






Foundation Tips
Slope: The video recommends sloping your patio foundation 1 inch for every 4 feet of patio. Check with your local building codes department to see if there are local requirements. You'll want to slope your foundation the minimum amount in order to effectively direct water away from your home.
Base: It is worth repeating that the better the base the better your patio. Again, check with your local building codes department to see how deep your base must be for your area. A rule of thumb is that the colder your climate, the deeper the base.
Base Material: I like to use stone dust although it may not be available everywhere. It drains extremely well and packs solid.
Landscape Fabric: The extra cost is worth it. You will not have to find weeds and grass growing between your pavers.
Edge Stop: Plan for using either pavers turned on end or suitable edging to keep the patio pavers in place.
Watch this Video: Laying Pavers
If you've laid a great foundation, this "how to build a patio" step of laying the pavers is the really fun part. This video is from Lowes.






Laying Paver Tips
Cutting Pavers: If using a circular saw (and I personally don't recommend it for thick or small pavers) you'll need a diamond blade. Plan on cleaning your saw thoroughly as it will be encrusted with stone dust. You can easily ruin a good circular saw so keep that in mind. I do recommend renting a saw specifically designed for cutting pavers.
Paver Design: For some patterns you'll have to work from the center out rather from one corner or one side. Use plywood or similar material over your foundation so you can maneuver easily without disturbing the base.
Cutting Angles: I've encountered situations where cutting the paver to an exact size due to intricate angles wasn't feasible. Use concrete (you can color concrete to match almost any color). I made a form in place, mixed the concrete,and poured it into the form - worked great!



We hope you found our How to Build a Patio information helpful. Please send us some before and after photos of your patio porch extension project - we'd love to share them with our site visitors.


To furnish your new patio porch, be sure to see our porch furniture section for more ideas.




Porch

/

Porch Designs

/

Patio Ideas

/ How to Build a Patio


Advertisements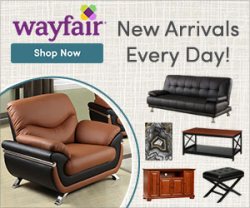 Enjoy Shopping Wayfair (affiliate)
Helpful Links
Popular Pages
---