Ideas for Front Porch Designs and More

Do you love porches as much as the two of us do? Are you looking for some awesome front porch designs and front porch ideas?

Whether you are dreaming of a country style porch, a sophisticated contemporary style or you only have a small space for a charming portico, we welcome you here to design, plan, and decorate your porch.



Valentine Day is Just Around the Corner


A look back at our Valentine porch decorations from last year. Stay tuned for our fresh new ideas to show up here. It is a no-sew project that we think you will like a lot.




The Beauty in Small Porches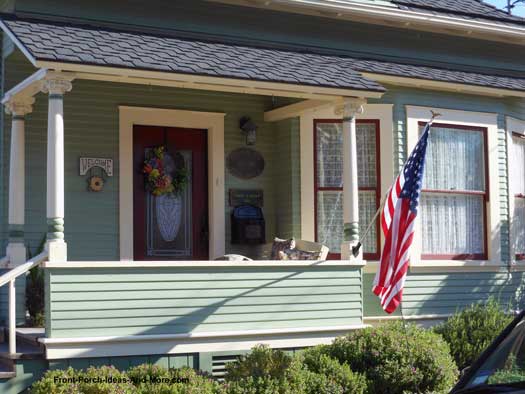 Not all homes have grand porches but there is joy in small porches and we have pictures for you to see.




Mobile Home Porches Can Be Stylish!
Bonnie's mobile home has a stylish porch



Bonnie's mobile home porch is a spacious 10' by 20'. See more pictures and how she closes it off for the cold months in the winter.




Video: What Makes a Great Front Porch Design?
Listen to Our Audio Programs
Our
Porch Ideas Network
audio program is new! We bring experts to you each week who share their love of porches and their expertise in such areas as building, designing, planning and decorating porches. Each show lasts approximately 20 - 30 minutes.
Learn Why Metal Roofs are Becoming More Popular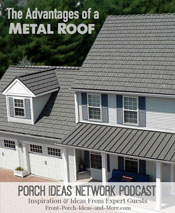 Our guest, Bart Stuchell, President of Silca System ®, shares about his system that enables you to
convert your wood decking into stone
.
Listen here:
Transform Your Wood Porch or Deck to Beautiful Stone
Our guest, Bart Stuchell, President of Silca System ®, shares about his system that enables you to
convert your wood decking into stone
.
Listen here:
Tips for Staining Your Concrete Porch or Driveway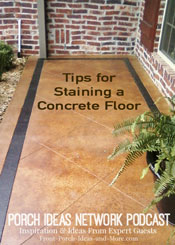 David Goddard, a concrete staining expert, shares tips and insight for
staining your concrete porch or driveway
.
Listen here:
Take a Moment for These
Bliss!
Make an Impression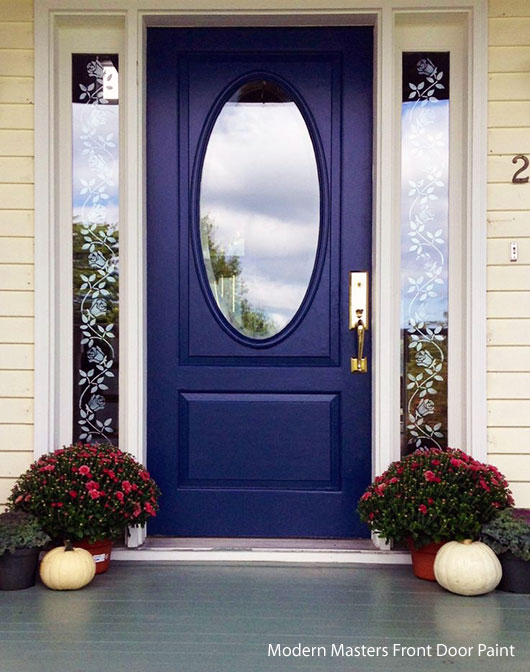 We like
Modern Masters
Front Door Paint
.
Capture Fall Breezes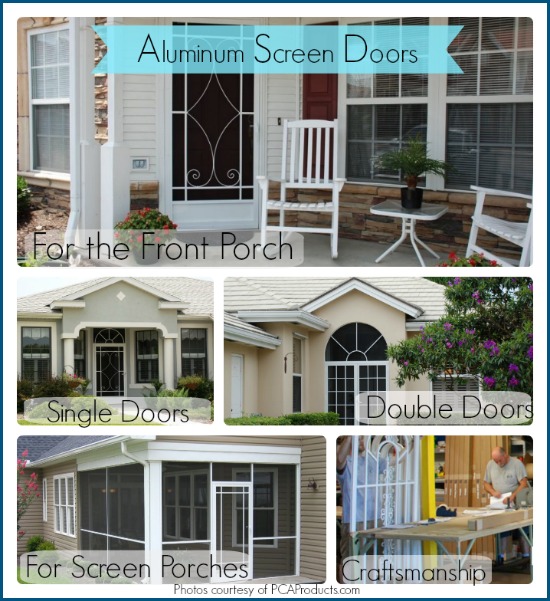 If it's time to replace your screen door, see these
custom aluminum screen doors
which you can help to create. Make a statement with a beautiful exterior screen door.
---
Fall Porch Building Season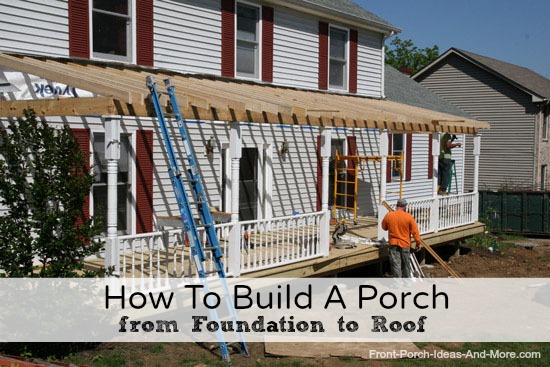 Now is the time to
build your perfect porch or screen porch
to enjoy all fall has to offer. We can show you how its done, along with tips and ideas to make the most of your building project.
---
We Have Porch Column Ideas
Enjoy Our Video
Check out our video show where we explore various options in porch columns. Which is your style?
Visit Our Porch Columns Section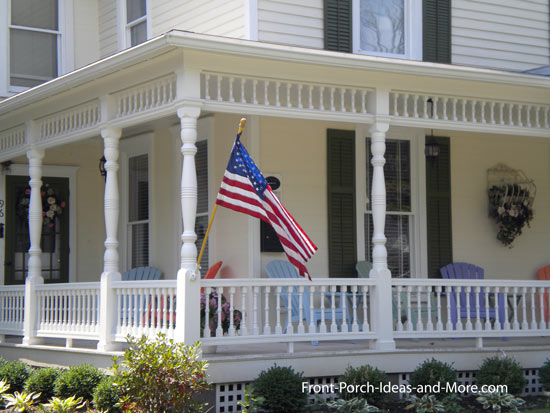 The
style and design of your porch columns
help to set the tone for your porch. We have gathered a lot of wonderful porch column pictures to inspire your porch.
Have You Tried Our Porch Illustrator



If you have a ranch home, our Porch Illustrator will give you some idea how a porch would look on it. Try it!

We also have a Porch Illustrator for a two-story-home, too. Both very helpful with planning your front porch designs.




Let's Build a Porch Roof
A New Porch Roof?
Before you start, check out our
tips for building a porch roof
and keep your front porch design in mind.
Front Porch Designs You'll Like
Unlike Fashion Trends...
A stylish front porch is always in style! Use our ideas to create your own dream porch or screened porch ...
See more

---
House Plans with Porches
Yes, we have gathered a bunch for you. Check out these attractive home plans - all with porches. Whether you are looking for a home or just want to see some awesome front porch designs, check this out...
See more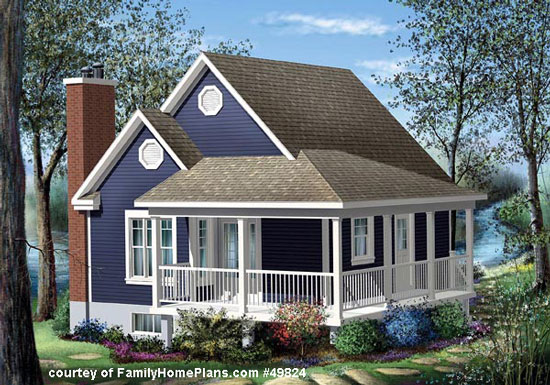 Have Porches Will Travel!
We've seen some beauties in our travels, always in search for the perfect porch. See what we've found for you - ideas for designs, decorating and landscaping, too...
See more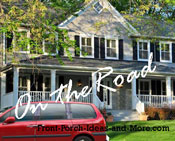 ---
Looking for Mobile Home Porch Ideas?
We've gathered some ideas and pictures for you. Different types of roof designs, FAQ's. For manufactured, modular, pre-fab ...
See more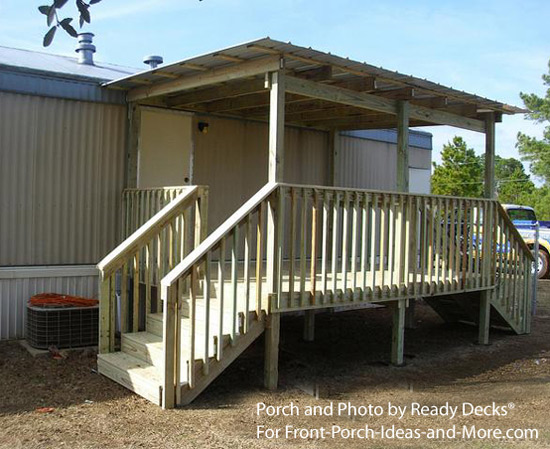 Our Picks
Our Front Porch Ideas Generator
Our 140 page ebook includes many before and after pics. Case studies from real homeowners of how their house might look with a wonderful front porch
See more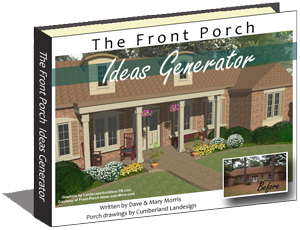 Small Porch Plans in an eBook
Do you have room for a small porch on your home? Then check out these wonderful plans. You get six front porch designs (plans) in a 37 page PDF.
See more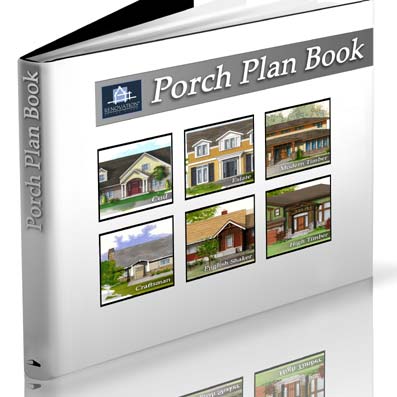 Our Idea Book to Help You Nail Down Your Porch Design
We get lots of questions about how a porch would look on a ranch or two-story home. Take a look at our
Porch Illustrator e-Book
to see how a plain home is transformed with the addition of a porch.
See more




Our Site is a Labor of Love
As Dave and I have looked at homes over the years and strolled through neighborhoods, we have always been drawn to charming front porches. We've lived in homes with big porches, small porches and no porch (sad!).

We once purchased a home just because it had a screened porch. And that was a terrific decision.

Dave and I use our passion to bring you the best porch decorating and design ideas for your front porch.

We hope that our front porch designs, decorating and entertaining ideas will help you whether you have a front porch, side porch, or a great back porch!
---


You will find many front porch designs and porch pictures throughout our site.

Our front porch pictures will help you visualize and plan your projects.
Thinking of building or renovating a porch? From stone columns to renovating to building a new porch from scratch we have photo gallery pictorials to show you how it is done.


Popular Pages
---
---
Our Sponsors
Porch Store
Custom Porch Products
Vintage Woodworks
For Your Porch Parts
PCA Products
Complement Any Home!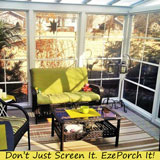 EzePorch It!
Don't Just Screen It.
---
---
Copyright© 2009-2015 Front-Porch-Ideas-and-More.com.
All rights reserved.
Content and photos may not be reproduced
in any way without our written permission.