Ideas for Front Porch Designs and More

Do you love porches as much as the two of us do? Are you looking for some awesome front porch designs and front porch ideas?

Whether you are dreaming of a country style porch, a sophisticated contemporary style or you only have a small space for a charming portico, we welcome you here to design, plan, and decorate your porch.



In Honor of Memorial Day


Dave and I show you how to make this simple Memorial Day decoration, a tribute to our fallen service members.
















Maximize Your Home's Curb Appeal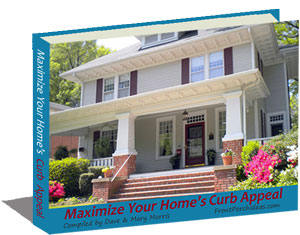 Maximize Your Home's Curb Appeal, our free eBook for you.

Spring is when we dust our porches off and get our home ready for the warmer days ahead. Your porch and front yard are what everyone sees when they drive by or come to visit. No matter your front porch design or size, jazz it up a bit this season!

We have gathered up some wonderful curb appeal pictures and tips to help you spruce up your home and make it look fabulous! See our eBook now and please share.



You Only Have 8 Seconds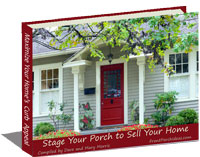 If you are selling your home, get a variation of our eBook that is loaded with helpful information for impressing prospective buyers. Get ideas for staging your porch!

Barbara Corcoran, real estate mogul, says, "Buyers decide in the first eight seconds of seeing a home if they're interested in buying it."
(Today.com 5 Smart Ways to Sell Your Home)




Listen to Our Audio Programs
Think Spring on Your Porch


Purple phlox and tulips spell spring. That's Kim's porch from Old Road Primitives.

See her porch and other lovely ideas for spring on your porch right here.









Porch Comfort
Porches were meant for comfort and we can't think of anything more comfortable than a porch swing bed. Not all swing beds are the same; find out what style would be perfect on your porch.





---
Have You Tried Our Porch Illustrator


If you have a ranch home, our Porch Illustrator will give you some idea how a porch would look on it. Try it!

We also have a Porch Illustrator for a two-story-home, too. Both very helpful with planning your front porch designs.




Our Picks
Our Site is a Labor of Love
As Dave and I have looked at homes over the years and strolled through neighborhoods, we have always been drawn to charming front porches. We've lived in homes with big porches, small porches and no porch (sad!).

We once purchased a home just because it had a screened porch. And that was a terrific decision.

Dave and I use our passion to bring you the best porch decorating and design ideas for your front porch.

We hope that our front porch designs, decorating and entertaining ideas will help you whether you have a front porch, side porch, or a great back porch!
---


You will find many front porch designs and porch pictures throughout our site.

Our front porch pictures will help you visualize and plan your projects.
Thinking of building or renovating a porch? From stone columns to renovating to building a new porch from scratch we have photo gallery pictorials to show you how it is done.




















Follow Us!

Katherine says, "I love your site and look forward to every post. I sit on my porch and read everything posted. Thank you so much. "

---

Featured on national TV. Read our story!

---
---
Our Sponsors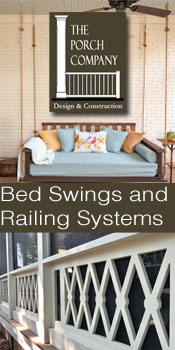 Porch Store
Custom Porch Products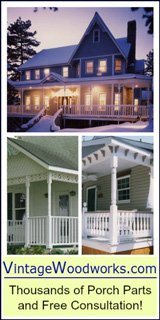 Vintage Woodworks
For Your Porch Parts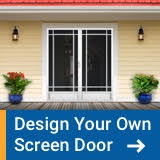 PCA Products
Complement Any Home!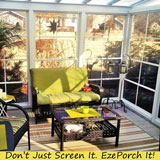 Don't Just Screen It,
EzePorch It!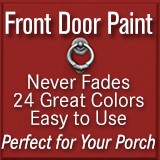 Get the free Front Door Paint App
See your front door in our 24 colors
---
Imagine!
A Portrait of Your Home
---
---