Halloween Porch Decorations
Six Last Minute (or Not) Decorating Ideas
Halloween porch decorations are more popular than ever. If you don't have a lot of time (nor desire) to spend on Halloween decorating but want to join in the fun - you've come to the right place. In just a very short time you can turn your home into a Halloween to remember!

Whether you want spooky Halloween porch decorations or a fun and amusing look, use our ideas below for your own front porch and yard.

You are never too old to enjoy Halloween, especially with all of the decorating options right at your fingertips!

Mary and I have selected several Halloween decorating options we think you'll enjoy considering for your Halloween porch this year.

We also give you access to similar products from which you can choose or as ideas you can use for your front porch and yard.





For most of us, Halloween comes quickly making decorating a last-minute endeavor. Along with our ideas and tips, we've included a few products from Amazon that we believe you may enjoy!

In most cases, you can receive these products very quickly through Amazon Prime making Halloween decorating fast and easy - and you can avoid the crowds too!

(We may receive a small commission on sales but that does not affect your cost.)



Halloween lights aglow
Halloween Porch Decorations and More!
Here are six ideas from which to choose whether you have a month or only a few days to decorate. If ordering decorations, we recommend Amazon Prime to receive your merchandise within a day or two.



Halloween Porch Light Covers
Quickly add Halloween decor to your porch by using Halloween porch light covers. Easy to install, they will give your porch and home a Halloween spirit that families and friends will enjoy.

Reusable, you can use them annually saving you the cost of replacements - and they won't go out of style!

These are perfect for a porch, side entrance, garage door, or even business lighting. They add immediate charm to your home whether it's night or day. Most have elastic cords that slide over the light fixture for easy installation and removal.



Add Halloween Porch Light Cover Examples (no guarantee of availability)
Star Wars themed porch light covers (affiliate link)
Two ghost porch light covers (affiliate link)
Black cat porch light cover with green glowing eyes! (affiliate link)



If creating a Halloween theme on your porch, look for light covers in the same category. You'll find more porch light cover styles at Amazon (affiliate link).



Attach Halloween Front Door Covers
Halloween door covers are made to fit almost any standard size door and can usually be cut if necessary to fit smaller ones. Easy to install and remove, your trick or treaters will love walking up to your door!

Some are even light and sound activated.



Front Door (without a Halloween door cover) Decorated for Halloween
Examples of door covers from Amazon (no guarantee of availability).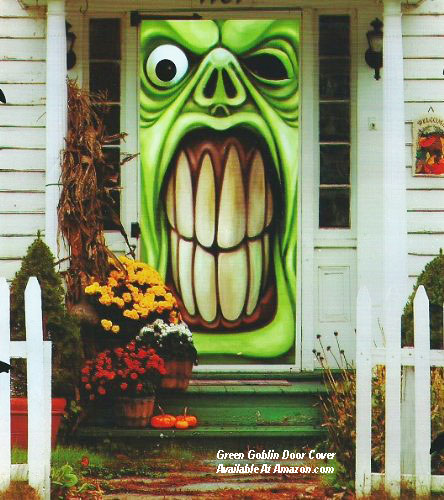 Green Goblin Door Cover (affiliate link)
Zombie Door Cover (affiliate link)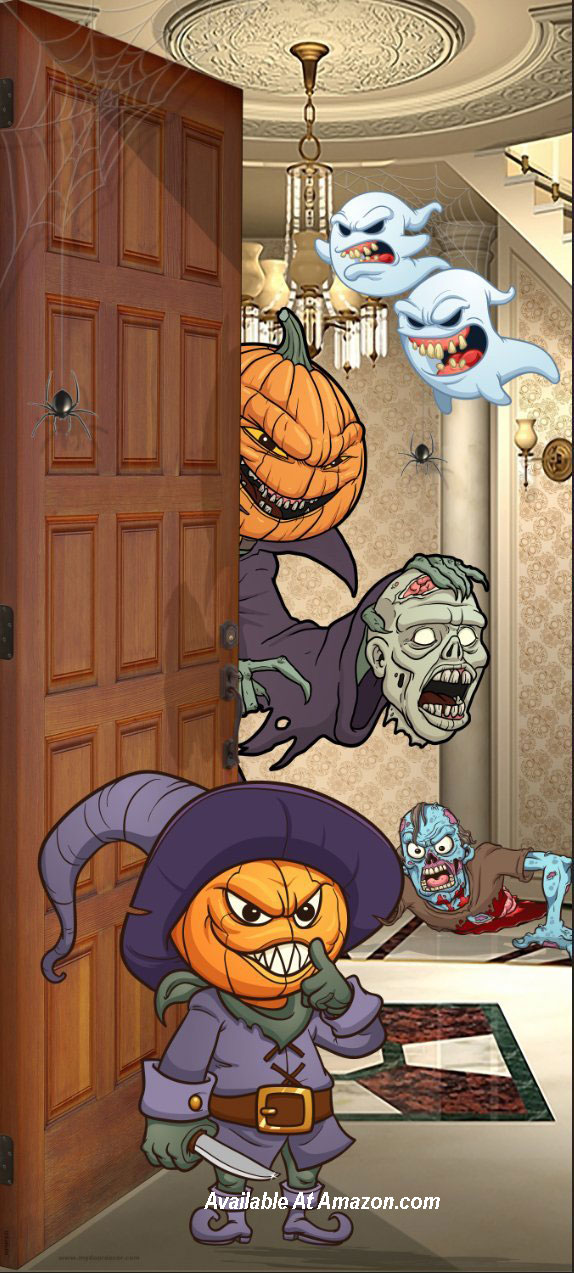 Fun Pumpkin Heads Door Cover (affiliate link)



Not exactly what you need? Check out more Halloween door covers at Amazon (affiliate link).



Hang Halloween Decorating Window Covers
This is a quick and easy way to add either frivolity or spookiness for your Halloween. Place one of these in your front windows to add instant Halloween decor.

Most come with with or without paned window option. Hang them up, keep your interior lights on, and get ready for the trick or treaters.

They usually come with adhesive pads that attach to your window trim making them easy to attach and remove - save them for next year!



A few examples of Halloween porch decoration window covers from Amazon (no guarantee of availability).
Awesome Scary Silent Shrieker Window Cover (affiliate link)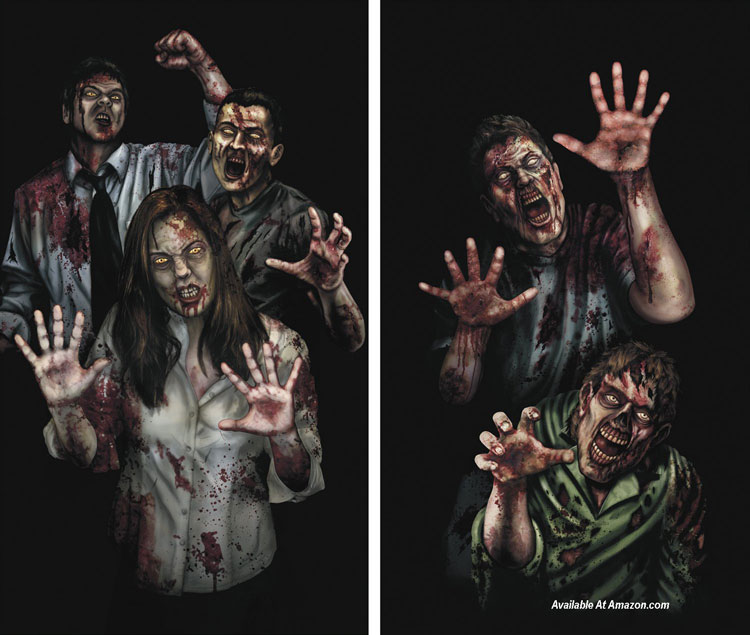 Asylum Escapees Window Cover (affiliate link)
Glowing Cat Eyes Window Cover -See Photo Below (affiliate link)



Here's how they look for real on a home for Halloween: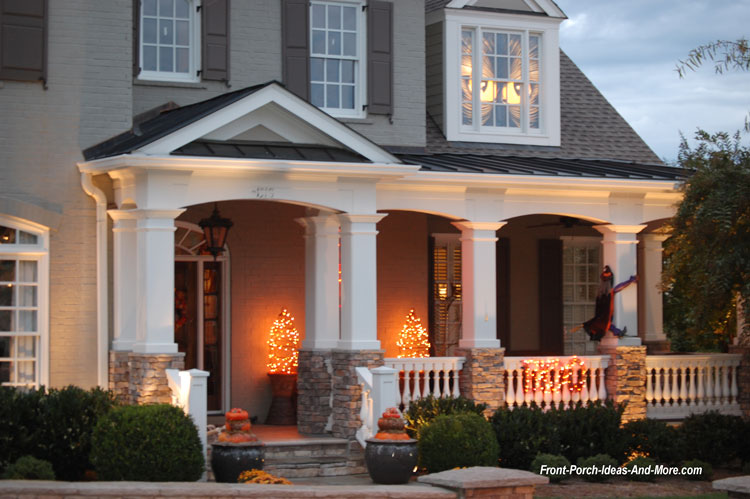 Place Outdoor Halloween Characters
Use Halloween outdoor decoration characters on your porch or in your yard to greet the little goblins. Kids love 'em and more importantly, you can reuse them each year to make Halloween decorating a snap. What's easier than dusting them off and placing them in your yard or on the front porch?



Outdoor Halloween Graveyard
A few examples of Halloween window covers from Amazon (no guarantee of availability).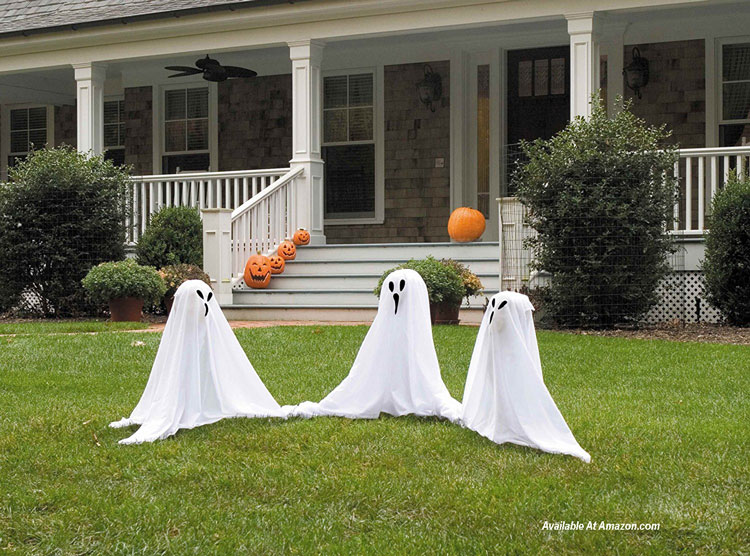 Small Light Up Ghostly Figures (affiliate link)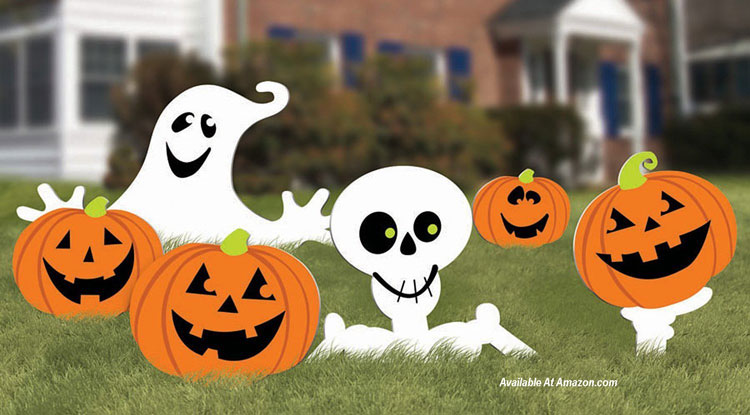 Friendly Halloween Figures on Stakes (affiliate link)
Perfect for Porches!
Ghost Column Or Tree Wrap (affiliate link)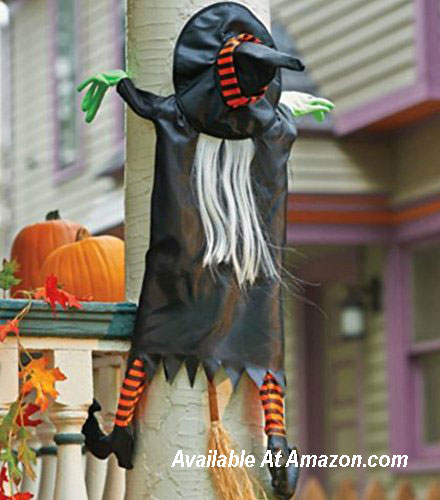 Crashing Porch Column Witch (affiliate link)
Grouping of Witches in Yard
Turn On The Lights
Don't have a lot of time or time's run out and Halloween's only a day or two away? No worries - light up your entire home for Halloween with a flick of the switch!

Use an outdoor and indoor night light wave projector with a Halloween theme - it's incredibly easy. You can use it inside for Halloween too and for other holidays too. Select one based on coverage; most projectors are designed to withstand snow, rain and intense sun.

It's a small investment you can use outside to decorate your house, landscaping, or swimming pool. Use it indoors for decorating rooms, parties, and all kinds of other activities.



Here's an example of Outdoor Light Projectors from Amazon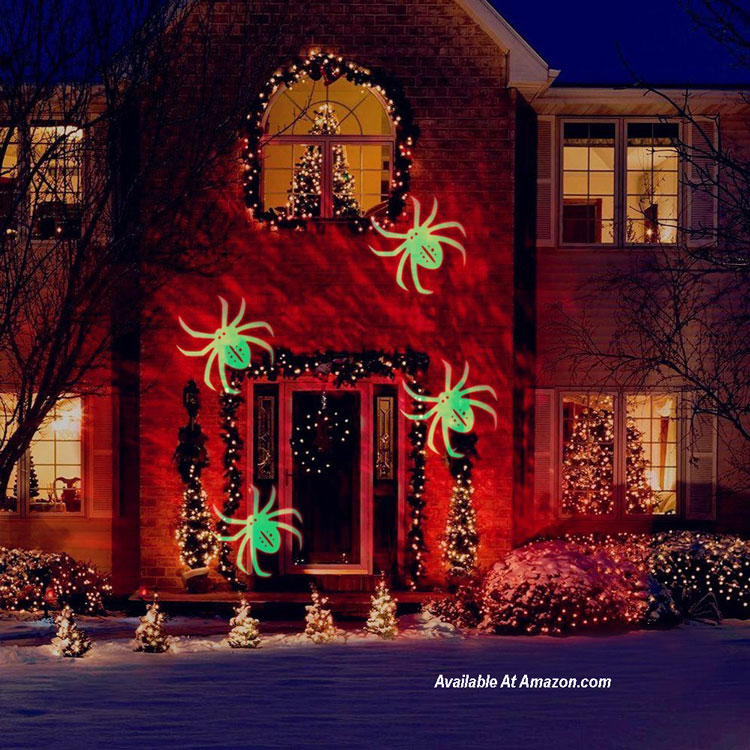 Outdoor Halloween Light Projector (affiliate link)
Prop up a Prop!
You don't need much to create Halloween porch decor. Use a mannequin or a prop like shown below. Stand them in a corner or sit them on a bench, swing, or chair to greet young and old alike. Some are animated with motion and/or sound.



Here's an example of a Halloween prop from Amazon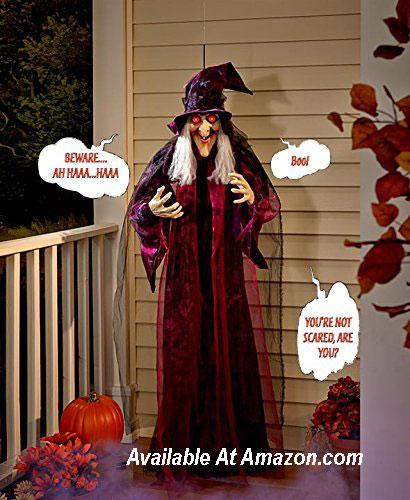 Animated Talking Witch (affiliate link)
Use Several to Create a Theme
Halloween Porch Decorations Video: Homemade Horrors
Like DIY Halloween projects? We found this on how to make homemade horrors - check it out if you dare!



See More Halloween Porch Decorations
You can see more Halloween porch decorations at Amazon (affiliate link). Mary and I use Amazon Prime - it's convenient, fast, and makes shopping so easy.


Fun Halloween Decorating Ideas from Plow&Hearth



Click on the pictures to see more details on
Plow&Hearth
As these are seasonal items, they may not always be available.
Popular Pages
---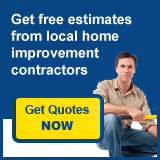 FIND A LOCAL CONTRACTOR
Advertisement
Our Sponsors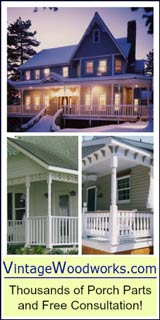 Vintage Woodworks for Your Porch Parts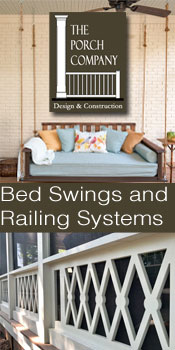 Porch Store - Custom Porch Products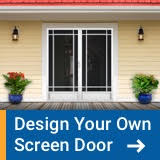 PCA Products Complement any Home
---
Advertisement
---
Get Our Newsletter,
Front Porch Appeal
and a bonus!
Learn more
!
Subscribe and also receive our eBook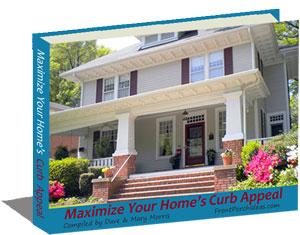 We will use your email address only to send our newsletter and this helpful ebook on curb appeal!
Enjoy our
back issues
.
---
What's New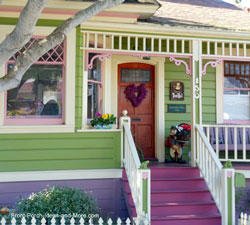 See Our Latest Updates
Porch Market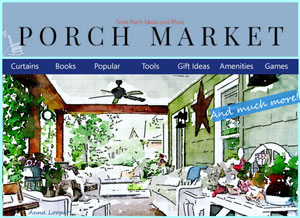 Browse Our Porch Market
Get Our Porch Ideas Generator eBook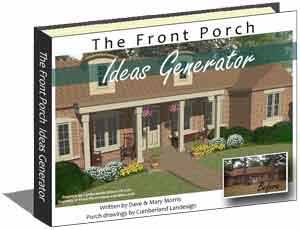 See Our Porch Illustrator eBook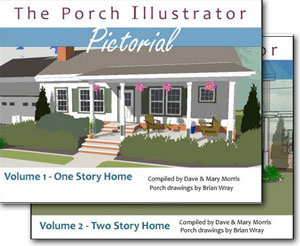 Search Our Site
Porch Ideas Network