Porch Rocking Chairs
A Rocking Chair is the Soul of the Front Porch
Porch rocking chairs conjure up nostalgic thoughts of times spent on the front porch with family and friends. Or, perhaps time spent reading a good book or just for watching the world go by.

Even if not used much, rocking chairs definitely add curb appeal to any home making it visually welcoming to all.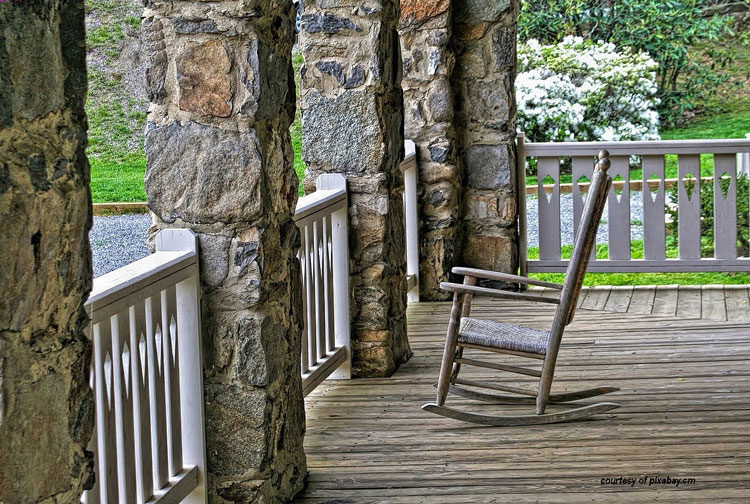 If only rocking chairs could talk!
So much a part of American culture, that porches and rocking chairs appear in many advertisements and movies. From famous Jimmy Stewart talking to his son-in-law about marriage in the movie Shenandoah to Clint Eastwood in Gran Torino, porch rocking chairs have become an iconic American symbol.



Porch Rocking Chair Styles


Although a traditional porch rocker never goes out of style, there are many other options to consider. Whether you envision country style rocking chairs or something more contemporary, you'll be pleasantly surprised from the examples we are able to show you.



Featured Rocking Chair Styles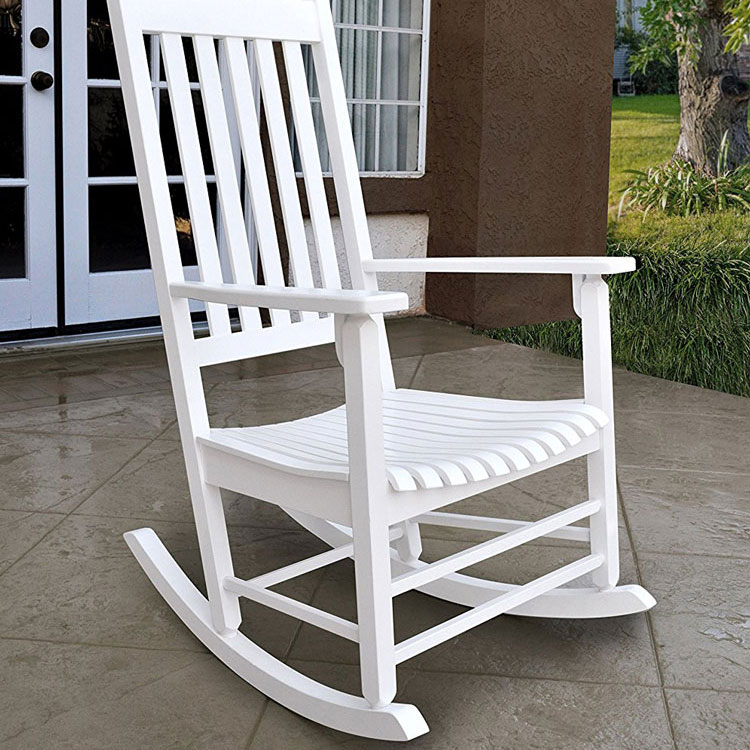 Wood Rocking Chairs
See ideas for classic wooden rocking chairs - perfect for any porch!

Wicker Porch Rocking Chairs
Wicker / rattan porch rocking chairs add sophistication to any porch
Create a cozy corner with a porch rocking chair!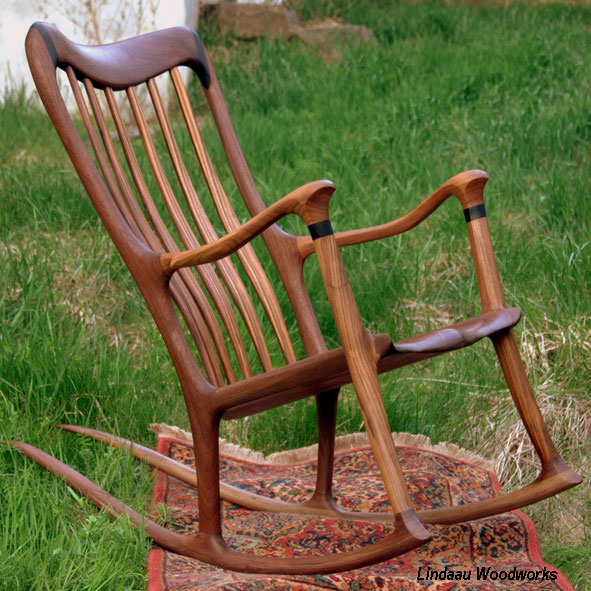 Hand Crafted Wood Rocking Chairs
Beautiful hand crafted rocking chairs to hand down to generations

Children's Rocking Chairs
Kids love their own size rocking chairs which make them feel special
More Rocking Chair Ideas
Porch rocking chairs worth their weight must also be able to withstand the elements and the material from which they are made. You don't want your porch rockers to rot, corrode or fade due to exposure, nor do you want the joints to loosen or rust due to humidity.



Metal Rocking Chair Options
Metal rocking chairs can last a long time with minimal maintenance and care. Whether wrought iron or powdered coated materials, metal chairs car not only comfortable but also beautiful as well.



Aluminum powder-coated rocking chair - on Amazon (affiliate)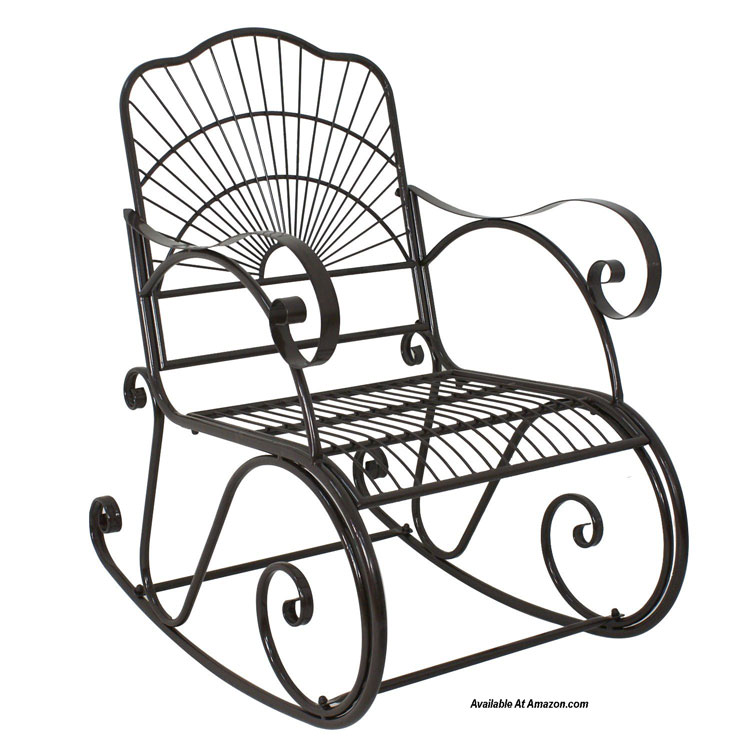 Intricate patterned powder-coated steel rocking chair - on Amazon (affiliate)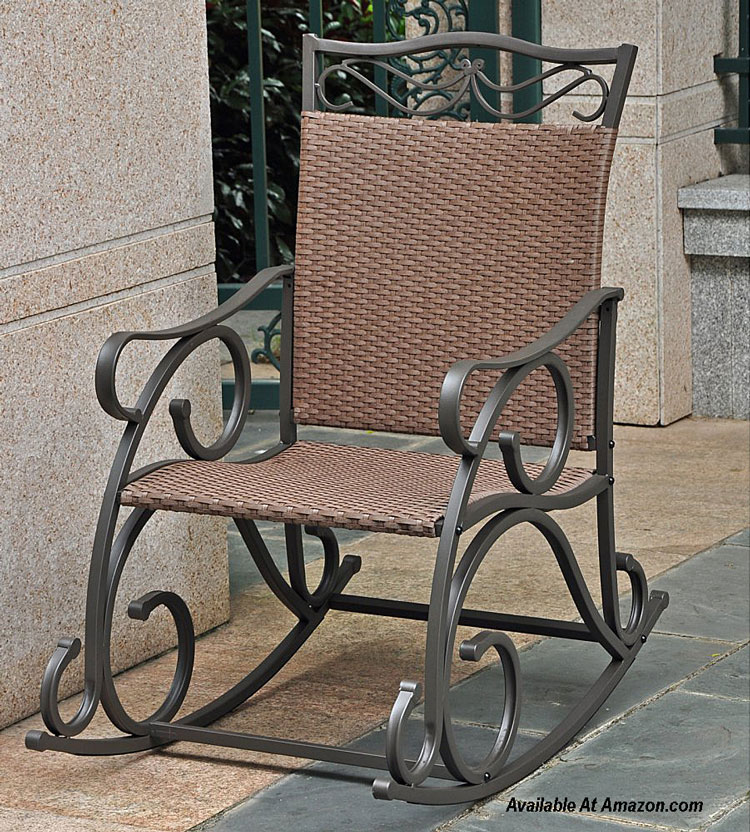 This comfortable looking matte brown wrought iron frame rocker would look wonderful on any front porch, deck, or patio. On Amazon (affiliate)
Go Retro! Vintage looking metal rocking chair - on Amazon (affiliate)
Polywood Rocking Chairs
Polywood, (recycled HDPE lumber), unlike real wood, requires no extra care - no painting, staining, or waterproofing. It is highly durable and will last a long time. It comes in a wide variety of colors and styles, all of which are perfect for your porch or deck.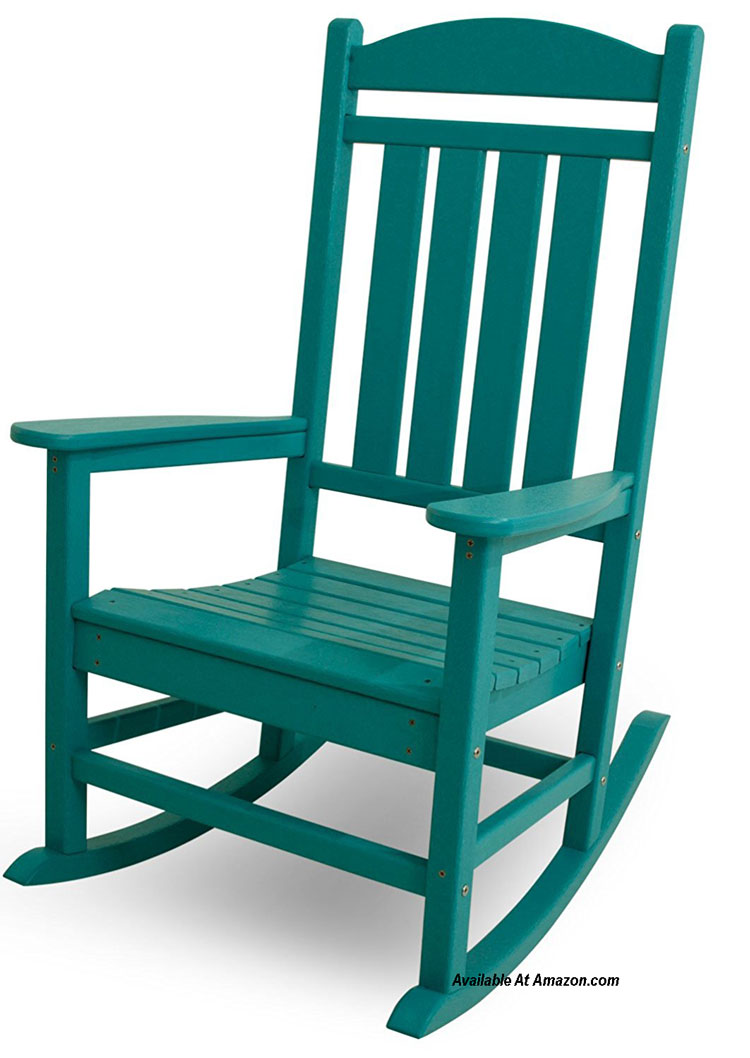 Green Polywood rocking chair - on Amazon (affiliate)
Long Island Polywood rocking chair - on Amazon (affiliate)
Folding Rocking Chair Options
I love my folding rocking chair because I can move it from deck to porch or take it with me! Folding rocking chairs are very versatile and come in a variety of colors and styles. Easily transportable, you can take them almost anywhere.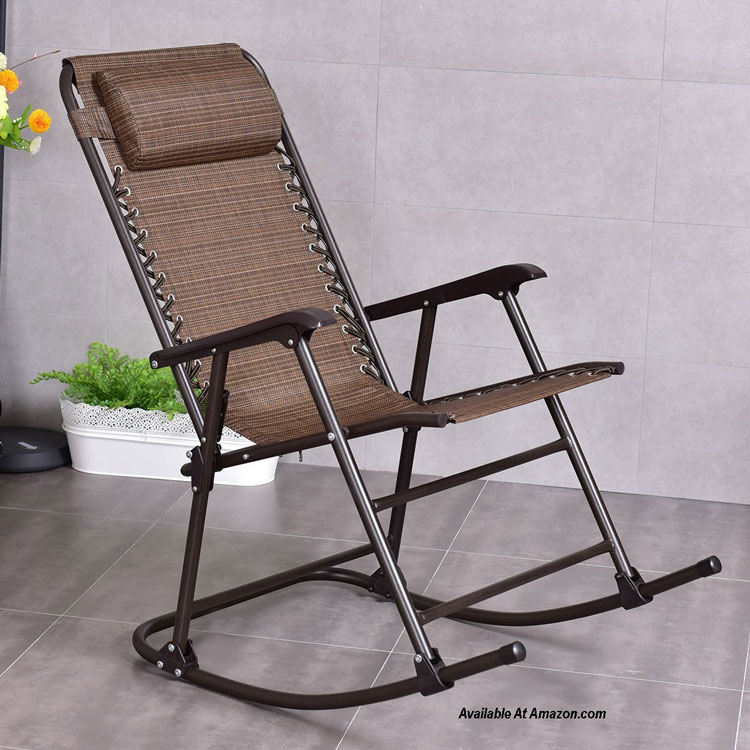 Versatile folding rocking chair - on Amazon (affiliate)
Plush folding rocking chair made from wood, steel, and polyester - on Amazon (affiliate)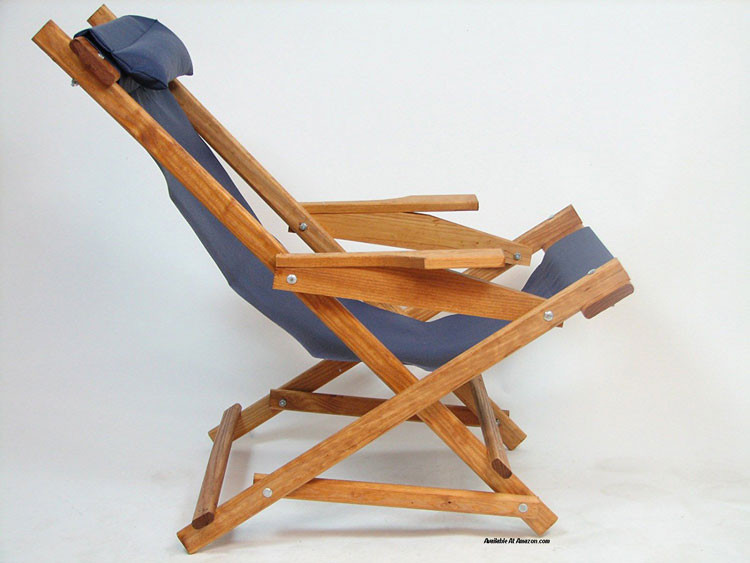 This wood rocker gently rolls back and forth - on Amazon (affiliate)
300 pound capacity with Polyester fabric and cool mesh panels - on Amazon (affiliate)
Porch Rocking Chair Design Options
Contemporary double chaise rocking chair built for two!- on Amazon (affiliate)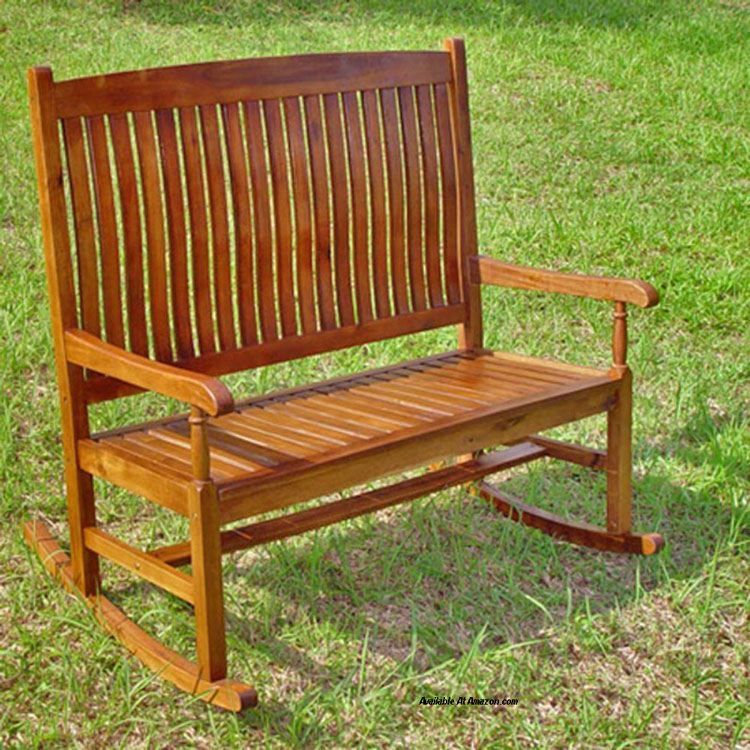 Double seated rocking chair - on Amazon (affiliate)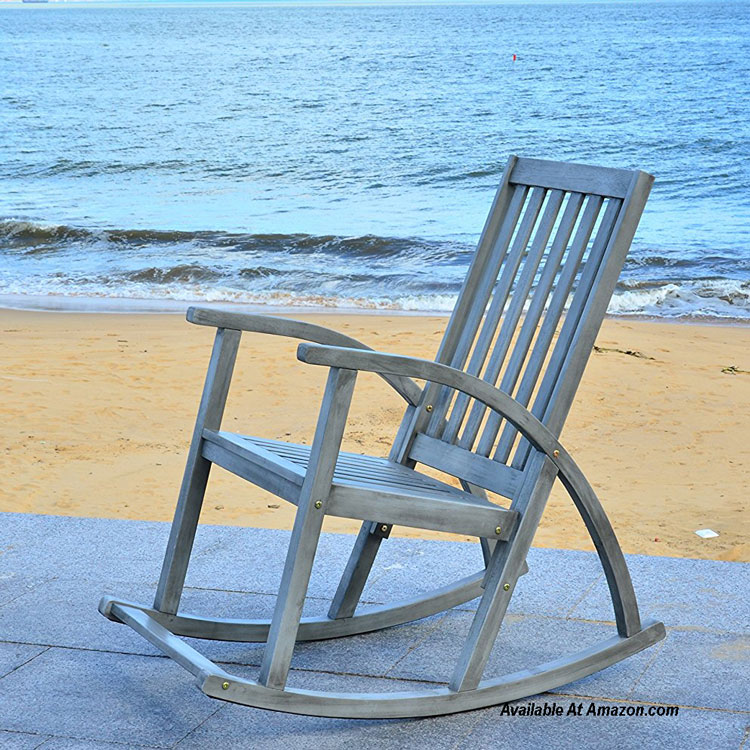 Acacia wood porch rocking chair - on Amazon (affiliate)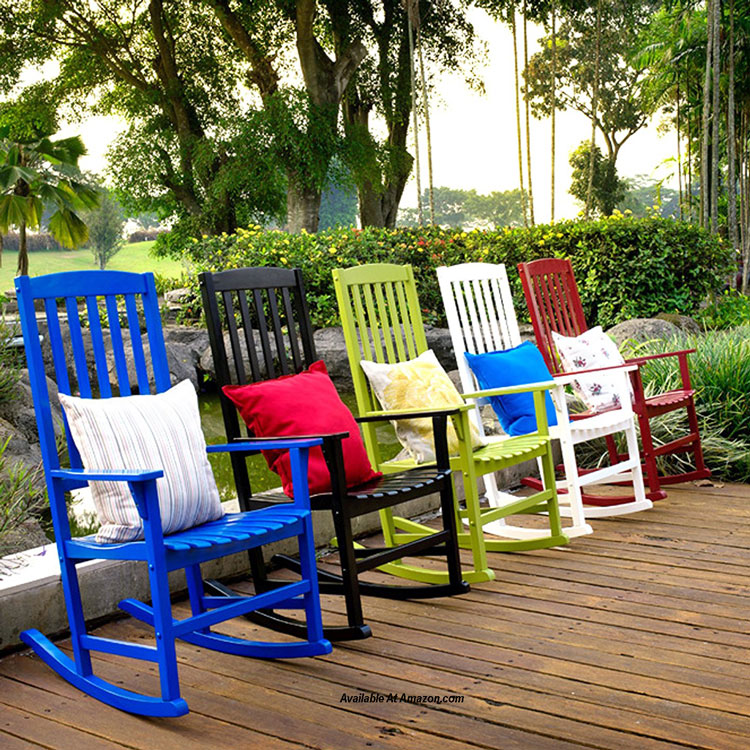 Colorful Porch Rocking Chairs - on Amazon (affiliate)
Sit Back for More Rocking Chair Pictures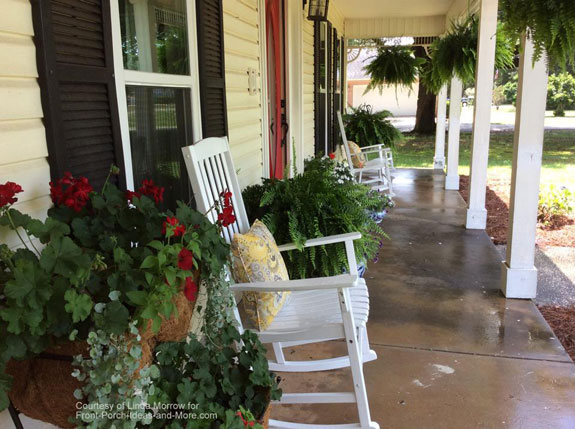 Wouldn't you love to sit on the rockers on this welcoming porch?
Thanks to Linda M. for sharing with us.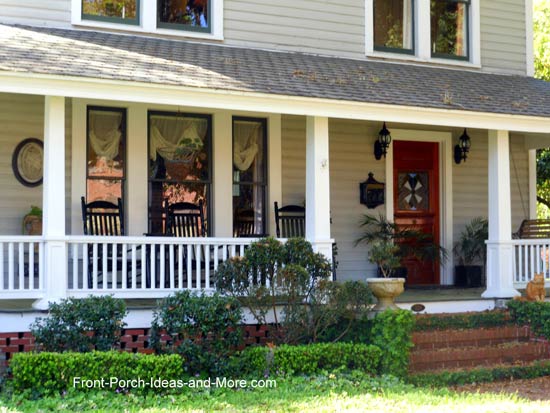 Lovely country style porch lined with rockers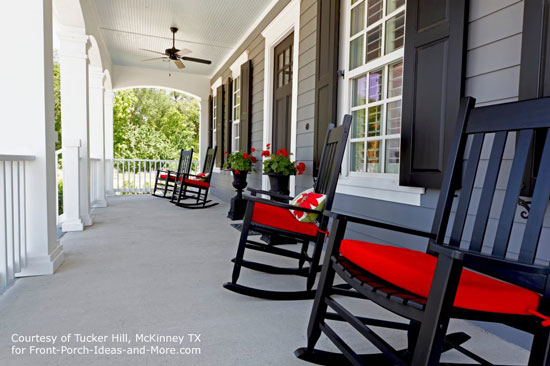 Home in Tucker Hill, McKinney, TX. Photo courtesy of Tucker Hill.
It is hard not to fall in love with this amazing and inviting porch. The black rocking chairs and red cushions all but call you to stop by and stay for a little while.



The porch chairs at Debbie's home say "welcome" in a very warm way.
She pulled it all together with the red color in her front door, the beautiful star on the wall and the pillows on the rockers.

Debbie says, "I just love going to auctions to find old chairs and tables as well as vintage garden tools. And I love the color red in all my flowers and decor."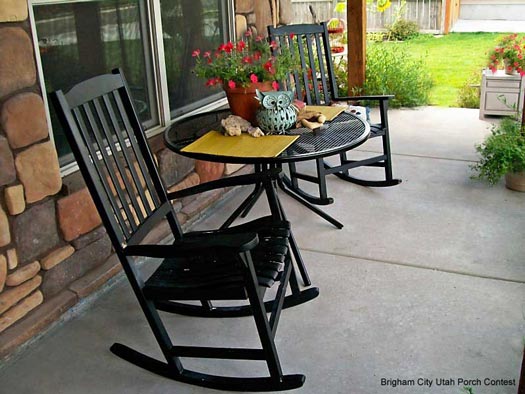 These two black rockers create a cozy conversation area


Advertisement



Something Ailing You?
Maybe a rocker is the answer. I can attest that rocking regularly in a good rocker is calming, soothing, and definitely relaxing.

Rocking chair therapy dates back to at least the early 1900's. Its widely accepted in the medical community that rocking can actually assist in the treatment of many conditions.

Rocking is known to soothe Alzheimer's patients and people afflicted with autism, ADD, arthritis, heart conditions and just plain anxiety. Babies, of course, are soothed by rockers. Many pregnant women enjoy the rhythm of a great rocking chair.



Dave and I see this wonderful ranch home on our walks
If you make a purchase through one of our affiliate links, we may earn a commission, but the cost is the same to you. Here is our
full disclosure
about affiliate marketing.
We are a participant in the Amazon Services LLC Associates Program, an affiliate advertising program designed to provide a means for us to earn fees by linking to Amazon.com and affiliated sites.
Popular Pages
---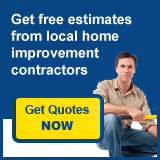 FIND A LOCAL CONTRACTOR
Advertisement
Our Sponsors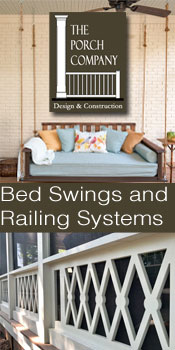 Porch Store - Custom Porch Products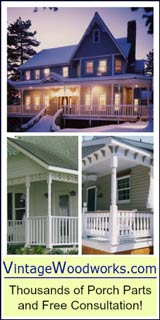 Vintage Woodworks for Your Porch Parts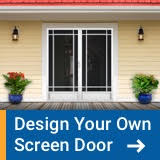 PCA Products Complement any Home
---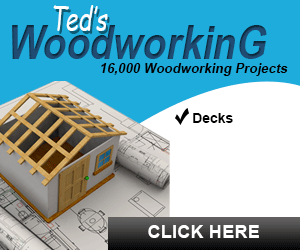 Get Woodworking Project Plans
---
Advertisement
---
Get Our Newsletter,
Front Porch Appeal
and a bonus!
Learn more
!
Subscribe and also receive our eBook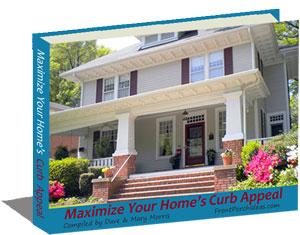 We will use your email address only to send our newsletter and this helpful ebook on curb appeal!
Enjoy our
back issues
.
---
What's New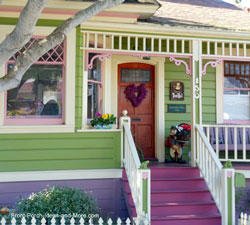 See Our Latest Updates
Porch Market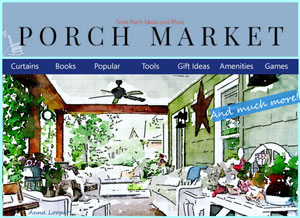 Browse Our Porch Market
Get Our Porch Ideas Generator eBook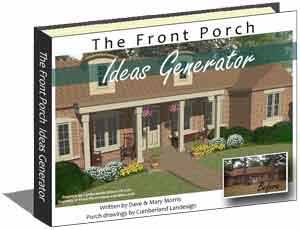 See Our Porch Illustrator eBook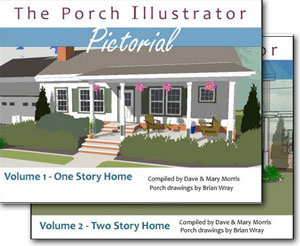 Search Our Site
Porch Ideas Network