A Wicker Rocking Chair
For Your Front Porch
Just about everyone has a nice memory of a wicker rocking chair. My Grandma had one on her porch - and it had a well-worn cushion, too.





Wicker rockers may be made from either natural or synthetic materials. Wicker refers to the method of weaving materials such as rattan, bamboo, willow, or synthetics.

Wicker is well-known for its strength and durability. Natural wicker can be any part of a plant, such as the cores or canes of rattan stalks or other materials like reed and bamboo.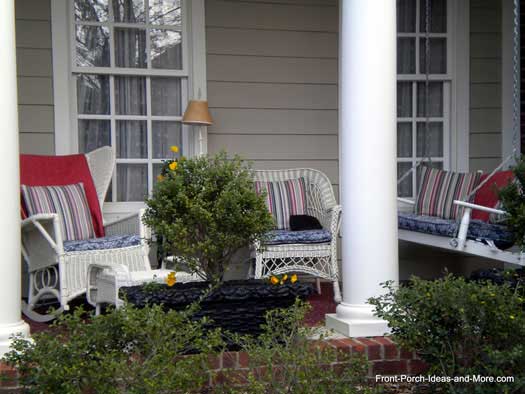 Look at These Wicker Rockers
Mary and I discovered a wide variety of wicker rockers on Amazon.com. Here area few examples of the many different styles and colors available.

Natural looking resin wicker makes for a very comfortable rocking chair; just add colorful cushions to maximize curb appeal.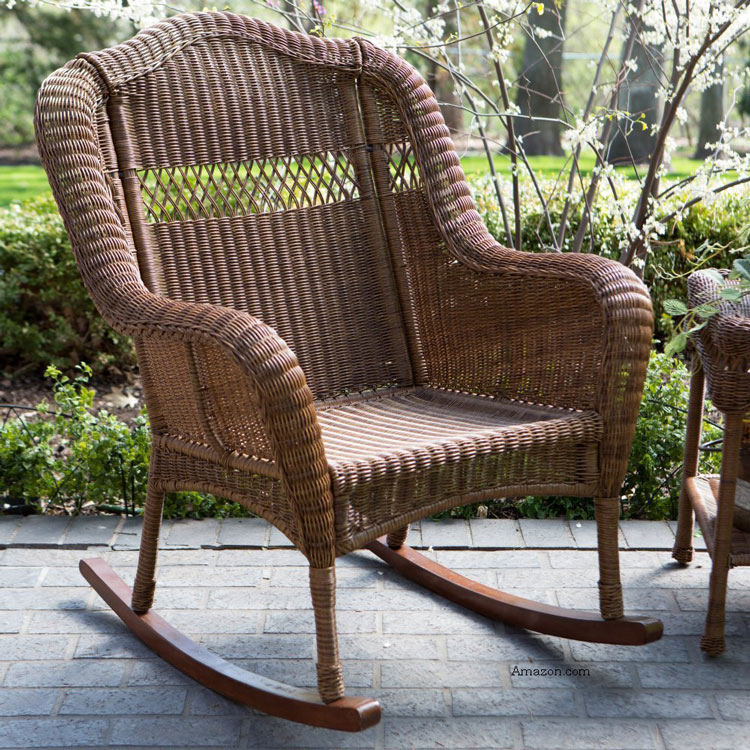 Resin wicker porch rocking chair - available on Amazon.com (affiliate)


With a brown rattan frame and orange cushion, this rocker will draw lots of attention; it's quite comfortable too.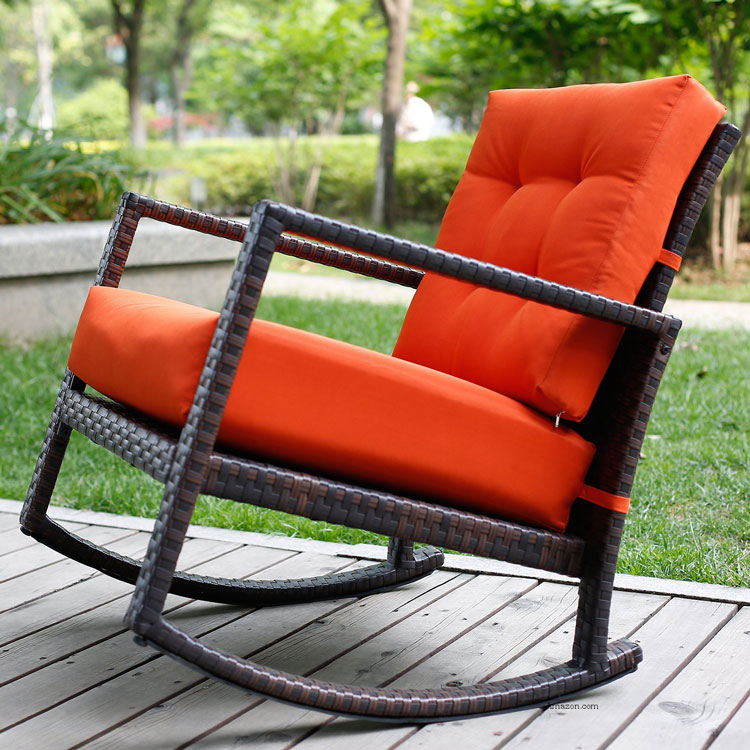 Rattan framed rocking chair with cushion - available on Amazon.com (affiliate)


This classic white wicker rocking chair will look amazingly sophisticated on your front porch.



Classis white wicker rocking chair - available on Amazon.com (affiliate)
Outfitted with lumbar cushions, this wicker rocker will be enjoyed for years to come. Enjoy some relaxing moments on your porch or patio.



Wicker rocker with comfortable cushions - available on Amazon.com (affiliate)
For those with discriminating tastes, this wicker rocking chair set has to be the ultimate in patio comfort. This is a five-piece wicker rocking arm chair set with a propane fire pit to boot. Imagine the enjoyment you can have with your friends and family with this set.



Wicker rocker patio set - available on Amazon.com (affiliate)
These are but a few of your many wicker chair options - see lots more at Amazon.com (affilaite).




Painting Wicker Furniture
Have a wicker rocker you'd like to restore? We thought we'd share Danny Lipford's process for painting a wicker chair. You can easily apply his process to your porch wicker rocker.





First you need to thoroughly clean the wicker furniture. He uses denatured alcohol because it evaporates quickly.
He then applies thin layers of spray paint to the chair so as to avoid runs.
Allow your piece to dry thoroughly for several days before using.
Care for Your Wicker Rocker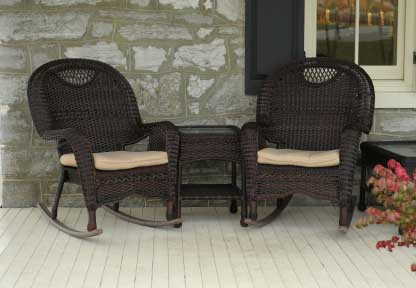 A natural wicker rocker is unsurpassed for beauty but requires considerable upkeep. Most wicker rockers today are made from synthetic wicker that is long lasting and requires minimal care.

The new generation of synthetic wicker furniture is woven with polyethylene resin fibers that, when coupled with a sturdy frame, will stand up to years of use. Synthetic wicker comes in a variety of colors and styles.














Popular Pages
---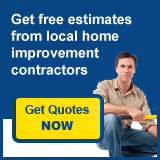 FIND A LOCAL CONTRACTOR
Advertisement
Our Sponsors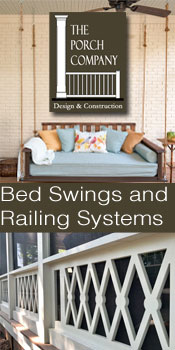 Porch Store - Custom Porch Products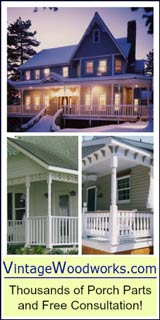 Vintage Woodworks for Your Porch Parts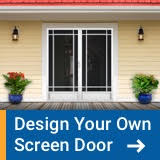 PCA Products Complement any Home
---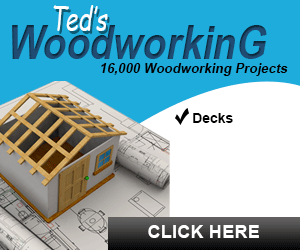 Get Woodworking Project Plans
---
Advertisement
---
Get Our Newsletter,
Front Porch Appeal
and a bonus!
Learn more
!
Subscribe and also receive our eBook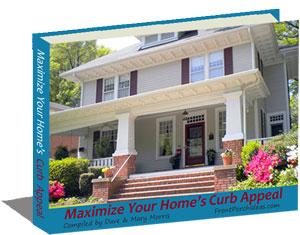 We will use your email address only to send our newsletter and this helpful ebook on curb appeal!
Enjoy our
back issues
.
---
What's New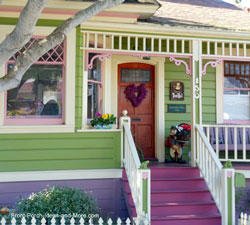 See Our Latest Updates
Porch Market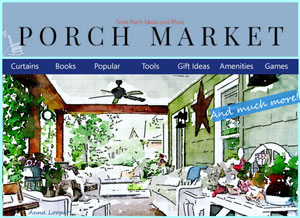 Browse Our Porch Market
Get Our Porch Ideas Generator eBook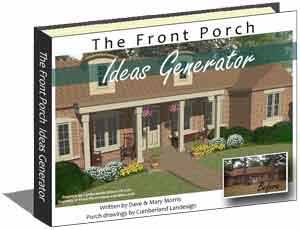 See Our Porch Illustrator eBook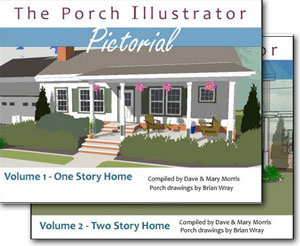 Search Our Site
Porch Ideas Network