Creative Fall Porch Decorating Ideas
We know you'll enjoy these very creative fall front porch decorating ideas from our site visitors.




Guest Cindy Richter (Highland Village, Texas)
We have a small porch so I use the black pots sitting in front for displays each season. Fall is my favorite time of year and this picture is of the fall topiaries.


Autumn porch decorating



Because the pots are proportionate to the porch and because we like things big here in Texas, the pumpkins have to be extra large! I love them.

I put them out starting mid September and replace them with Christmas decor just after Thanksgiving. They make me smile every time I pull into the driveway.




We Love Fall, Ya'll!!!
by guest Rhonda Armitage (Salt Lick, Kentucky)
My son and I love Fall!!! We have decorated our home for all seasons since my husband and I married 35 years ago.


Decorating for Fall at Rhonda's House



I have collected things through the years, and each year, I buy a little something to add to it. We are pumped up about decorating for Fall.

This picture was taken in 2010, I hope we can make things look at least this good!!!

Rhonda, your home is the best! We really enjoy the way you decorate your front porch and home for autumn...very colorful mums, cornstalks, pretty wreaths.

Thank you for sharing your autumn porch with us again and we are sure your autumn decorations will be just as lovely as this picture. Very sweet how you and your son share this passion.




Fall Fun
by Erika Barbara (White Lake, MI)
Fall fun is right!


Cute scarecrows, pumpkins and cornstalks





Thanks, Barbara, for showing this picture of your autumn porch. Very cute. I bet the kids in your neighborhood (big and little) get a kick out of your autumn porch corner.

Thanks for sending a little autumn our way - from your front porch! I like how you arranged the scarecrow with the pumpkins. We love autumn decorations and we appreciate it when our readers share theirs!











Helpful Links
Popular Pages
---
Our Sponsors
Porch Store
Custom Porch Products
Vintage Woodworks
For Your Porch Parts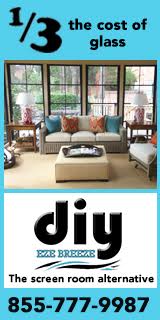 DIY Eze Breeze
Screen Porch Windows
PCA Products
Complement Any Home!
End sponsor section
---
---
Copyright© 2009-2016 Front-Porch-Ideas-and-More.com.
All rights reserved.
Content and photos may not be reproduced
in any way without our written permission.