Welcome to Porchology 101
Short Videos to Answer Porch Questions
Welcome to our Porch University.

Our course, Porchology 101, is designed to provide you, the porch lover, with insightful information you can use for your porch and yard.



Mary and I, in response to the myriad of questions we receive about porches and as self-appointed Porch Professors, created Porchology 101.

Unlike other classes, ours is free and you don't have to register, pay for books, arrive on time, or take notes. There are no tests so you don't have to study either!

We hope you enjoy our short informational videos and invite you to begin by watching our introductory video below.





Porchology 101 Curriculum
You Have 8 Seconds - Use Your Porch to Sell Your Home

We Answer An Age Old Question - The Size of Your Porch Matters

Say It Haint So, Joe - The Mystique of Haint Blue Porch Ceilings

What's Leading Up to It? - Power of Porch Landscaping

Porch Trim Idea - with Guest Gregory Tatsch

Cover It Quickly - Easy Way to Cover Your Porch Pillows

Give Me A Place to Stand - A Tip for Replacing Porch Columns


---
Porchology 101 Class Selections



































The Amazon ads are our affiliate links. Thank you.










Our Sponsors
Porch Store
Custom Porch Products
Vintage Woodworks
For Your Porch Parts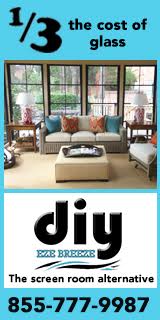 DIY Eze Breeze
Screen Porch Windows
PCA Products
Complement Any Home!
End sponsor section
---