Decorating for Fall 2
At Joni's Country Farmhouse Porch
In Decorating for Fall 2, our friend Joni, who is a kind contributor to our website, shares more of her autumn decorating ideas.

Joni is the amazing author of the blog, Old Centennial Farmhouse and she lives in a farmhouse that exudes plenty of charm. We even have more fall decorating ideas from Joni in another post.

Joni's autumn decorating ideas are traditional, colorful and fun!






old orange pumpkins line Joni's porch steps. Notice her lovely wraparound porch has two sets of steps and both are lined with pumpkins. The pumpkins were grown by Joni's family.








Joni tells us that this is an old oak cow stanchion from the old barns on their property when they bought their home. The old ramp is a salvaged piece from their barns, too.

I had to look up "stanchion". It's a framework of 2 or more vertical bars, used to keep cattle in a stall.





Joni has a corner with old farm tools and an old milk can she found at a garage sale. The wagon wheel she has had for years.

She only brings out the wagon wheel in the autumn because the weather has taken a toll on it.





I love the bold orange pumpkins. Cannot deny it's autumn! What a great picture, Joni. She has a small autumn banner there, too.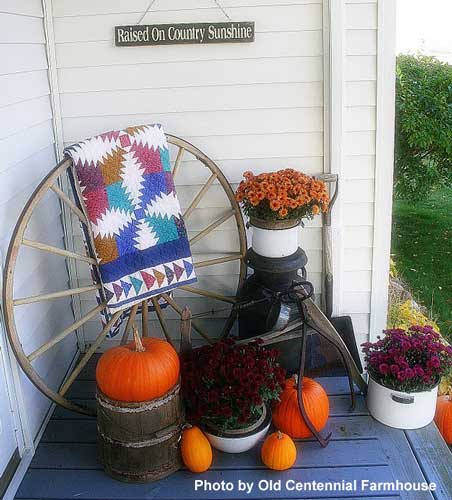 Joni says that the old wooden bucket was discovered by her husband when he was helping to clean the basement at the hardware store. A "trash find". Nice that he knew Joni would love it and he brought it home in his truck.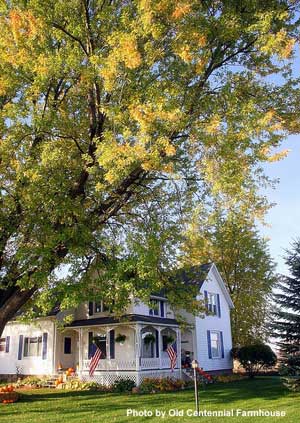 What a wonderful place to call home. I bet Joni and her family have a bazillion leaves to rake when this tree drops its leaves. Gorgeous.






Advertisement








We thank Joni for letting us stop by her country farmhouse today. Really pretty ideas for fall decorating. Please stop by Joni's blog,

Old Centennial Farmhouse

, and learn more about living in the country.

You can read more about her

wonderful old porch

here. See how she decorated with

washtubs

, too.






Porch

/

Porch Decorating

/

Outdoor Fall Decorating

/

Decorating for Fall Ideas

/ Decorating for Fall 2


Advertisements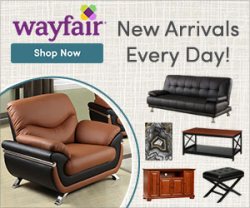 Enjoy Shopping Wayfair (affiliate)
Helpful Links
Popular Pages
---